Anonymous Bulgaria - "Silkway Airlines Helps Terrorists" - New 313Mb RAR File Leak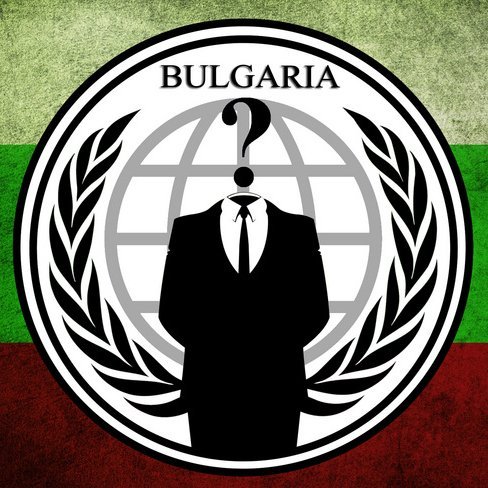 Anonymous Bulgaria
---
The Data Dump details an enormous illegal weapons smuggling operation from Eastern European countries to destinations throughout the middle east. A number of actors are involved in the weapons smuggling operation including:
Azerbaijani Silkway Airlines
The Foreign Ministry of Azerbaijan
US military contractors: Purple Shovel, Orbital ATK, Chemring Groups, and more
Suppliers: Bulgarian, Serbian, and Belarusian arms manufacturers and stockpiles
Destination countries: Syria, Iraq, Afghanistan, Turkey, Yemen, Saudi Arabia, Africa, and many more
Shipments of: White Phosphorus, Depleted Uranium, Rocket Propelled Grenades, Konkurs Missiles, 'Non-standard' weapons and ammunition.
Shipments are concealed by using Diplomatic Immunity
Arming Terrorism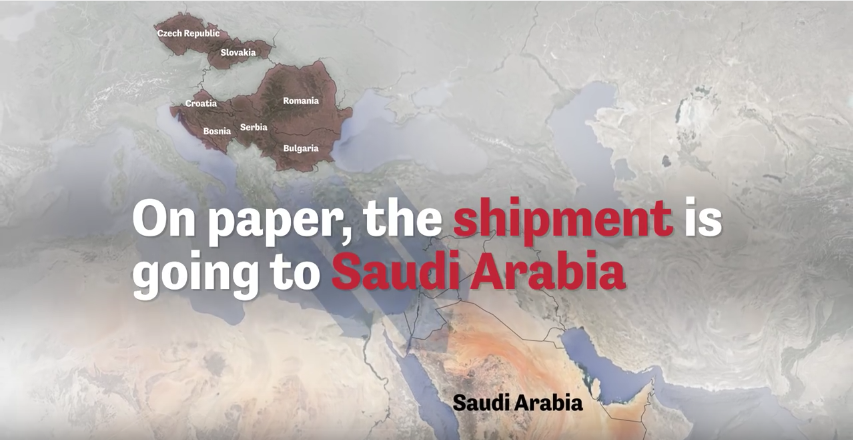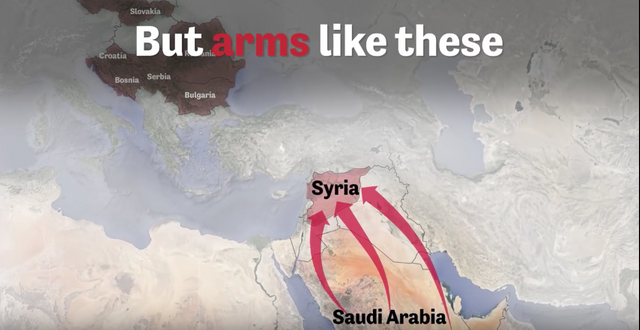 ---
Tweets
Anonymous Bulgaria has made a series of tweets in regards to the smuggling network.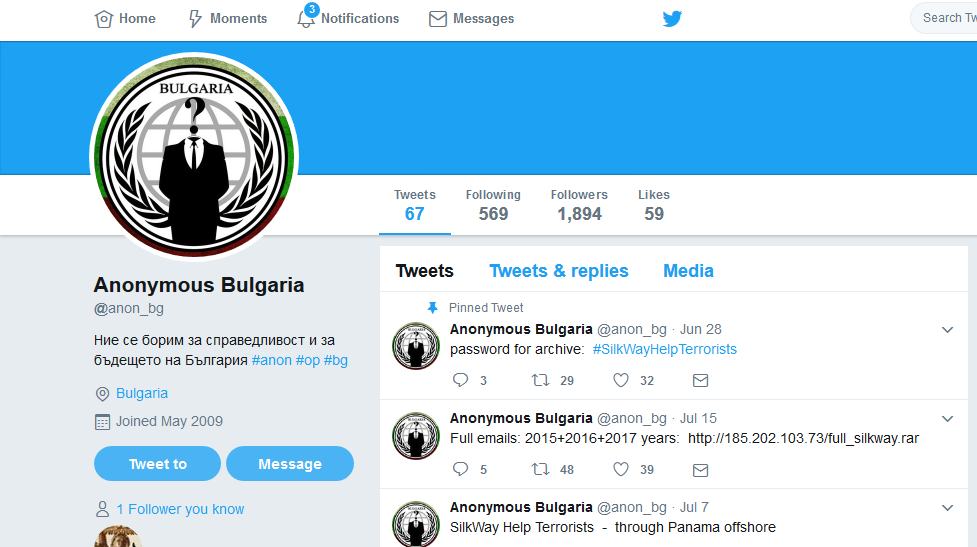 - June 27th -

- June 28th -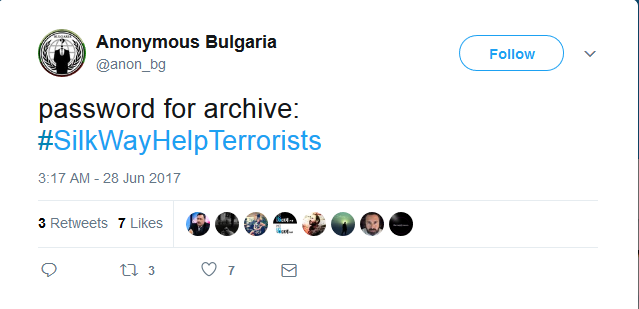 -June 30th -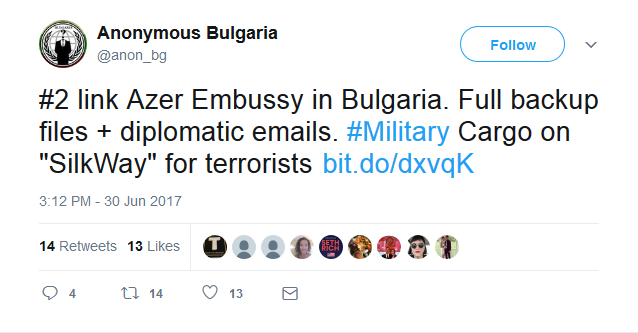 - July 2nd -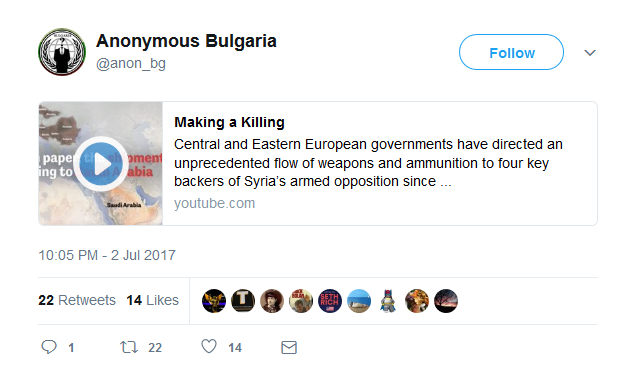 - July 15th -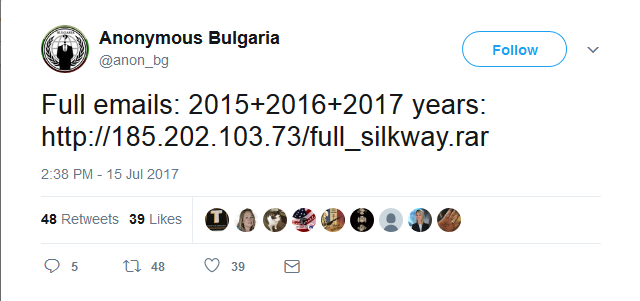 ---
Data Dump

Anonymous Bulgaria released the first documents, suggesting the Azerbaijani Embassy in Bulgaria had been hacked, on June 27th, 2017. The very next day the password "Silkway Help Terrorists" is released. The following day, June 30th, a second link is added complete with full backups files and diplomatic emails.
On July 15th, another URL is posted where a RAR. file is available for download. The 313Mb RAR file contains documents dated 2015, 2016, 2017 and is believed to contain upwards of 1400 documents related to clandestine operation.
Researchers

This story is still in the early stages and much of the information has not been sifted through as of yet.
Those interested in downloading the files can do so here BUT
- WARNING - I'm not advocating that you do, just FYI

http://185.202.103.73/full_silkway.rar
Another option(and probably much safer) is go to:
The second option, Truthleaks, shares the name of George Webb's Twitter handle but is independent of Webb and Crowd Source the Truth. The website seems to have been developed by members of their audience and they have begun sifting through the documents looking for additional evidence, leads and clues. The have also converted files to make the information more accessible.
---
Making a Killing
---
Summary
---
Related Posts by @v4vapid
---
---