Silkway Airlines Diplomatic Flights Used to Ship Billions Worth of Weapons from Eastern Europe to the Middle East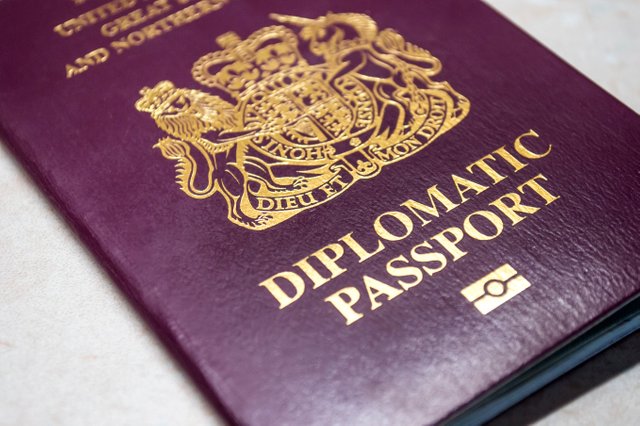 A massive weapons smuggling operation has been exposed showing how large shipments of weapons are illegally shipped from eastern European countries such as Bulgaria and Serbia to Saudi Arabia, Turkey and Afghanistan.

Middle Eastern reporter Dilyana Gaytandzhieva has broken the story of the smuggling operation that supplies a wide range of weapons to conflict areas such as Syria, Iraq, Afghanistan and the Congo.
The weapons are shipped under the guise of diplomatic freight flights through an Azerbaijani air company called SilkWay Airlines.
http://www.silkwayairlines.com/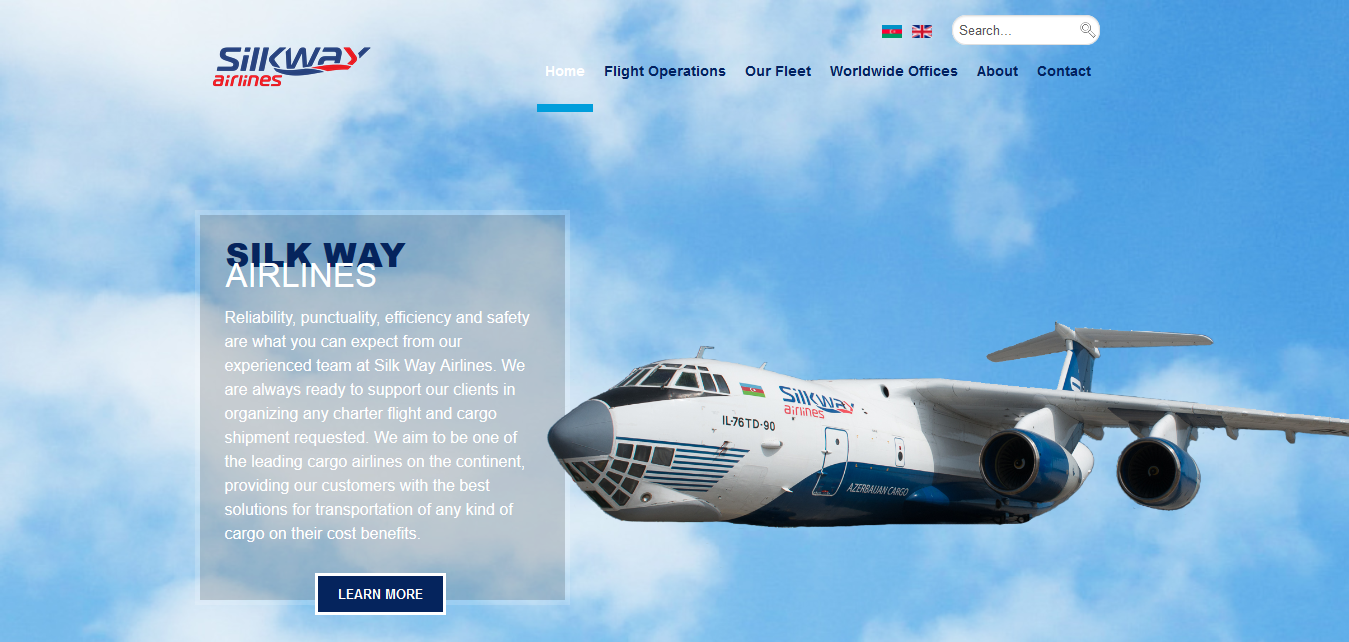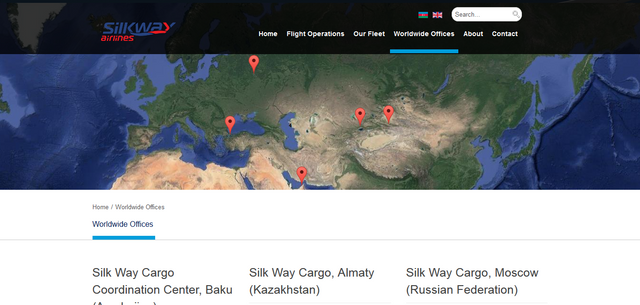 ---
At least 350 diplomatic Silk Way Airlines (an Azerbaijani state-run company) flights transported weapons for war conflicts across the world over the last 3 years. The state aircrafts of Azerbaijan carried on-board tens of tons of heavy weapons and ammunition headed to terrorists under the cover of diplomatic flights.
Documents implicating Silk Way Airlines in arms supplies were sent to me by an anonymous twitter account – Anonymous Bulgaria.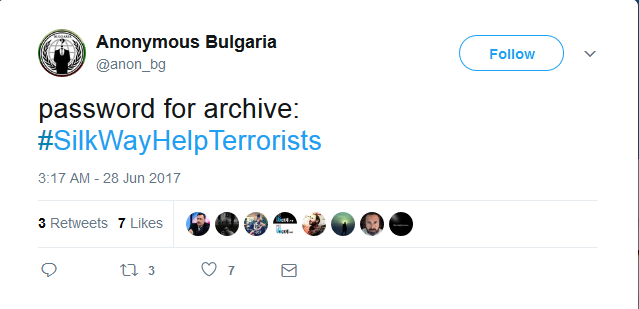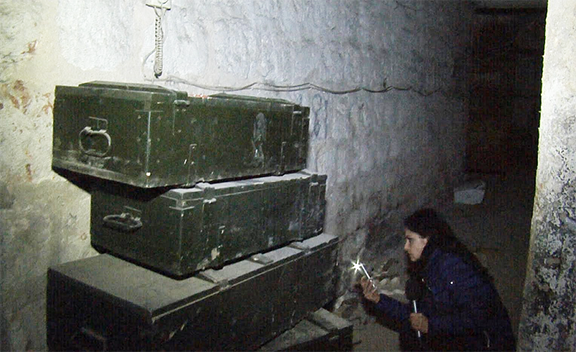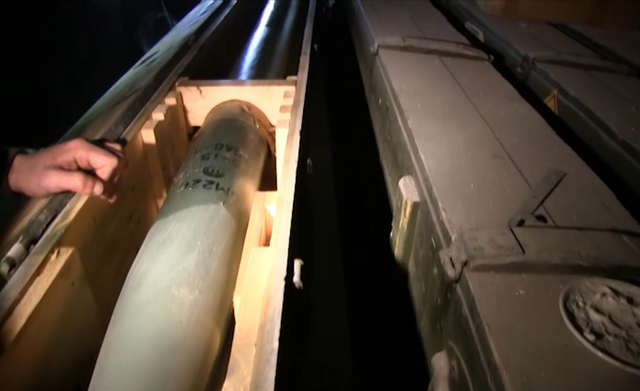 ---
Documentation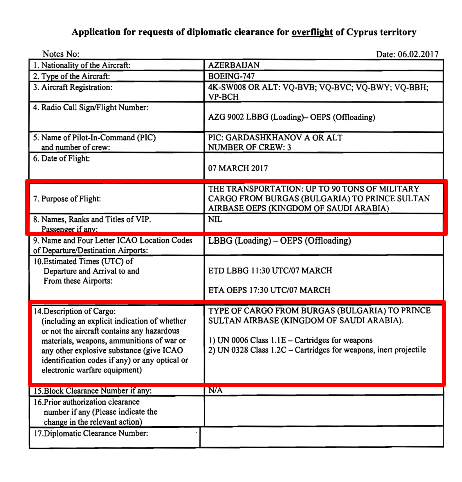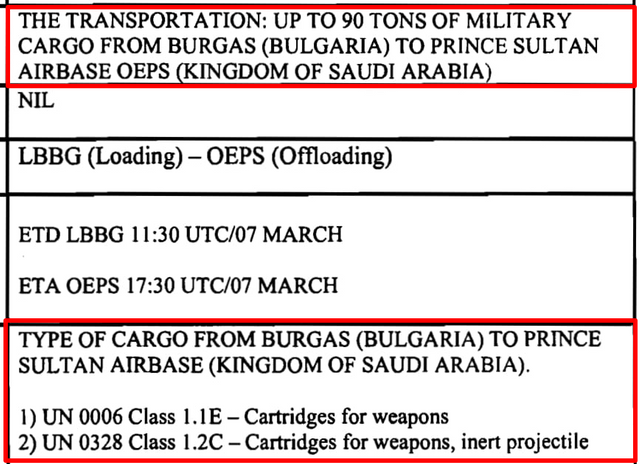 ---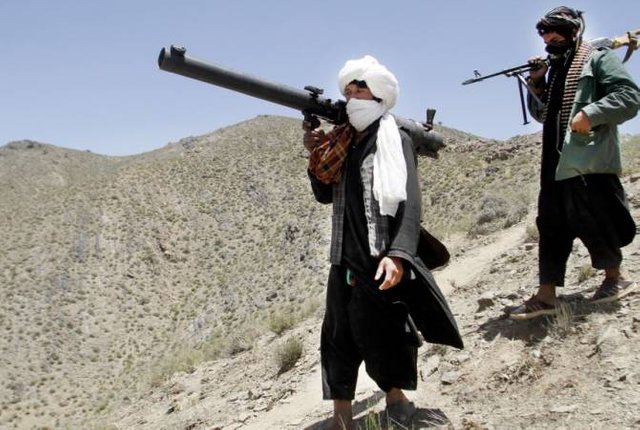 According to [sic] documents, Silk Way Airlines offered diplomatic flights to private companies and arms manufacturers from the US, Balkans, and Israel, as well as to the militaries of Saudi Arabia, UAE, and US Special Operations Command (USSOCOM), and the military forces of Germany and Denmark in Afghanistan and of Sweden in Iraq. Diplomatic flights are exempt of checks, air bills, and taxes, meaning that Silk Way airplanes freely transported hundreds of tons of weapons to different locations around the world without regulation. They made technical landings with stays varying from a few hours to up to a day in intermediary locations without any logical reasons such as needing to refuel the planes.
It appears that the Azerbaijani Foreign Ministry encouraged countries to "request" diplomatic clearance from Silkways Airlines.
Under IATA regulations, the transport of military cargo by civil aircrafts is not allowed. To get around this legality, Silk Way Airlines applied for diplomatic exemption through local agencies.
(Source: https://trud.bg/350-diplomatic-flights-carry-weapons-for-terrorists/)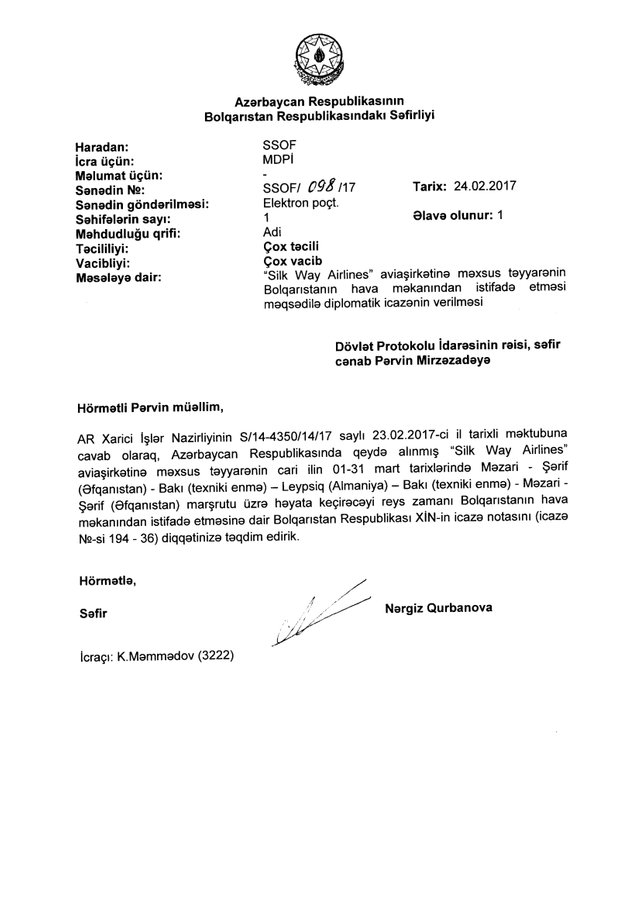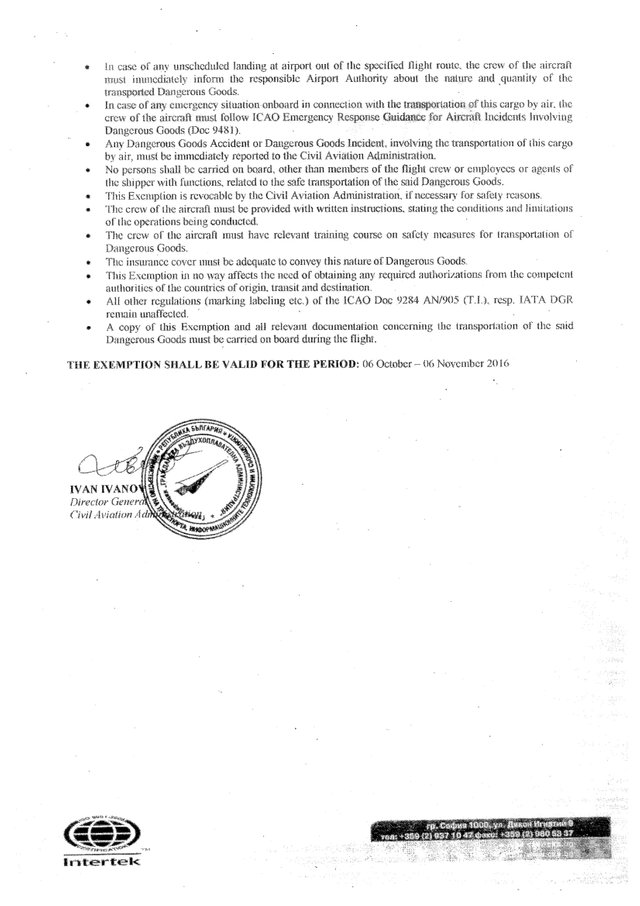 ---
1 Billion in Non-US Standard Weapons
Among the main customers of the "diplomatic flights for weapons" service provided by Silk Way Airlines are American companies, which supply weapons to the US army and US Special Operations Command. The common element in these cases is that they all supply non-US standard weapons; hence, the weapons are not used by the US forces.
According to the register of federal contracts, over the last 3 years American companies were awarded $1 billion contracts in total under a special US government program for non-US standard weapon supplies.
---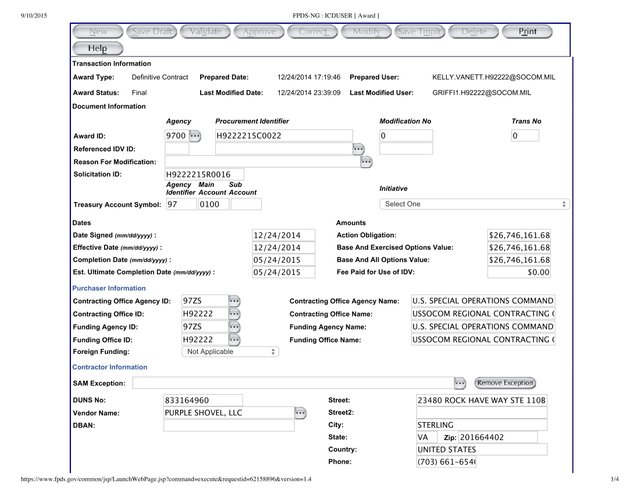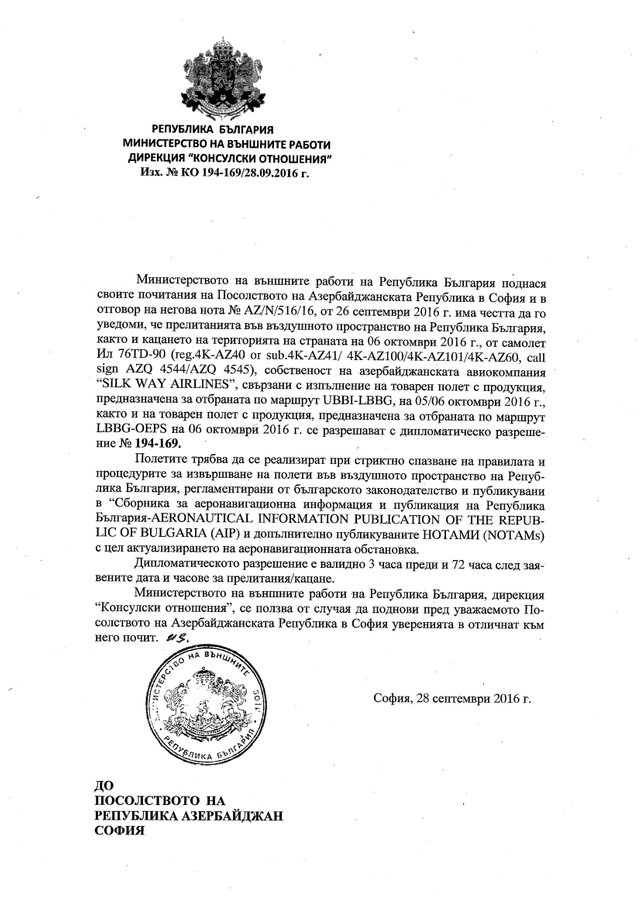 ---
White Phosphorous Cargo
---
Documents detailing the shipments of hundreds of tons of the controversial chemical weapon (technically - Incendiary weapon) White Phosphorous are being shipped to destinations such as Kabul, Afghanistan from Belgrade.
White Phosphorus is an incendiary weapon whose use is very controversial due to the deadly harms it can inflict. On 31 March 2015, Silk Way transported 26 tons of military cargo including white phosphorus from Serbia (exporter: Yugoimport) and 63 tons from Bulgaria (exporter: Arsenal). On 22 March, another 100 tons of white phosphorus were exported from Yugoimport, Belgrade to Kabul. No contract is attached to the documents of those flights.
On 2 May 2015, a Silk Way aircraft loaded 17 tons of ammunition, including white phosphorus, at Burgas airport. The exporter was Dunarit, Bulgaria. The aircraft made a technical landing and a 4-hour stop at Baku before reaching its final destination – Kabul. The consignee was the Afghani police. No contract is attached as proof.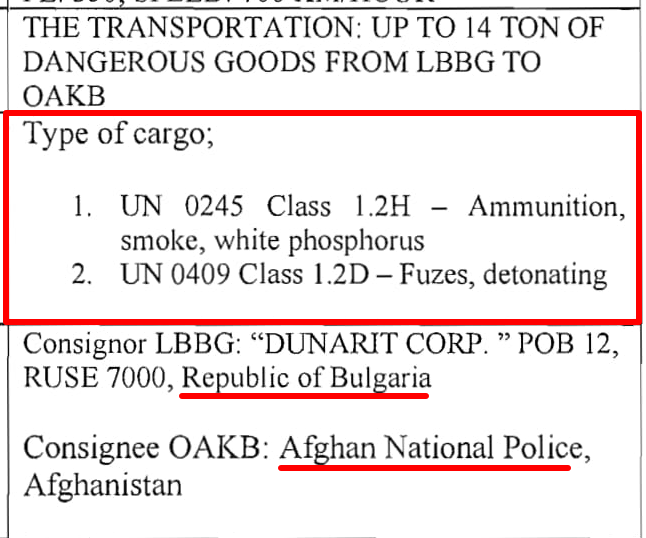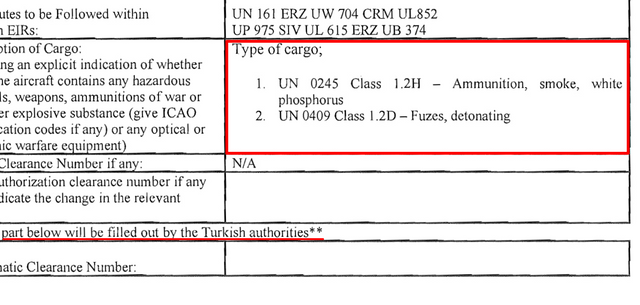 ---
More on White Phosphorus

https://steemit.com/chemicalweapons/@v4vapid/nsfw-is-white-phosphorus-a-chemical-weapon
---
US Contractors

A number of US contractors are linked to the weapons smuggling operations with Silkway Airlines

Chemring Military Products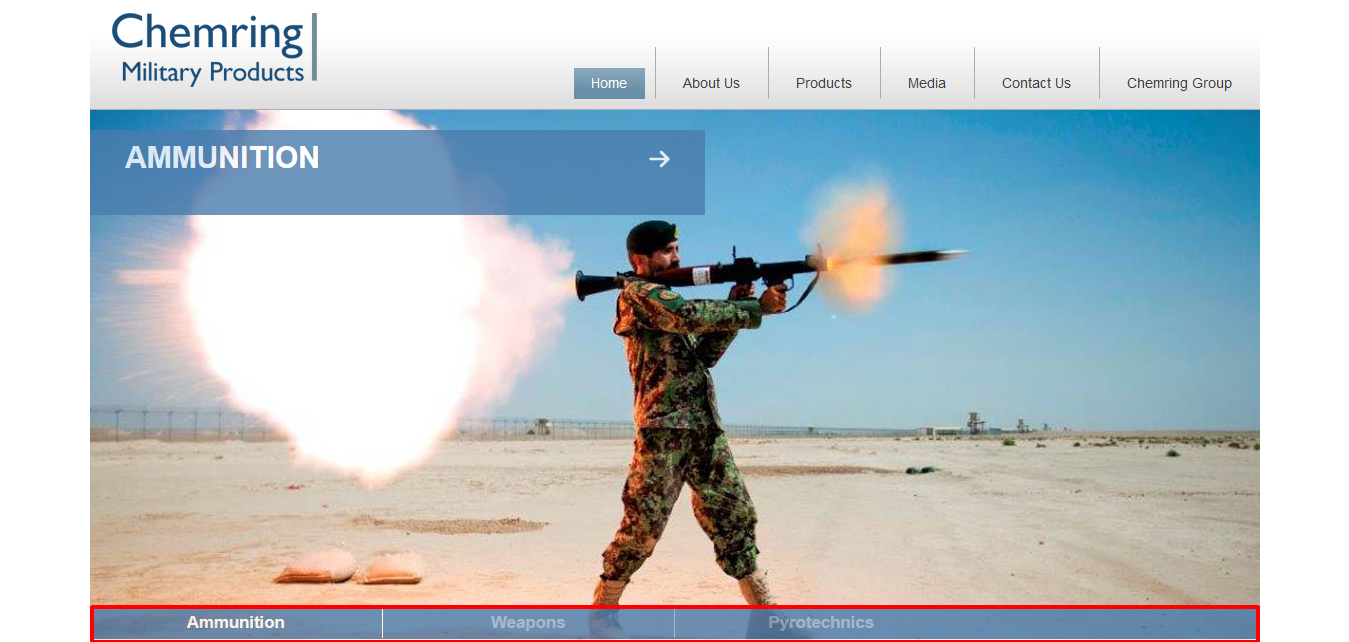 Chemring Military Products (CMP), an operating company within the Energetic Systems business group of Chemring Group, supplies the U.S. and allied armed forces with high quality and competitively priced ammunition and weapons systems. As a prime system integrator, CMP procures and delivers worldwide US-standard and non-standard ammunition, supplies, weapons, pyrotechnics, and platforms.
CMP partners with its domestic and international customers, and leverages its low-cost structure and core competencies in supply chain and program management, quality assurance, and logistics to deliver the best-value solutions.
CMP is registered as a broker with the Department of State (DoS) Directorate of Defense Trade Controls (DDTC) and works seamlessly to achieve prompt munition and weapon export licensing approval. CMP also holds the required Bureau of Alcohol, Tobacco, Firearms and Explosives (ATF) and DoS registrations for import of military products into the U.S.
Chemring Ordnance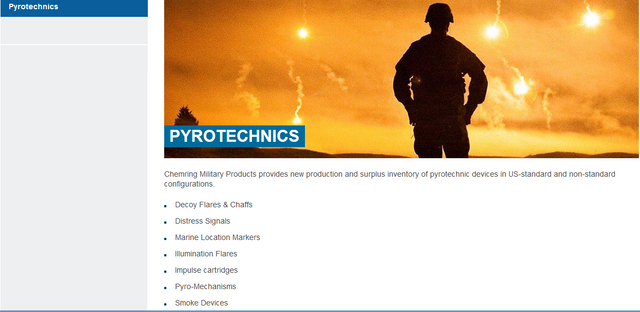 An affiliated company of CMP, Chemring Ordnance is a global center of excellence for the design, development and production of ordnance, pyrotechnic products and other munition components for military, homeland security and first responders. COR manufactures all types of 40mm low and high velocity ammunition; pyrotechnic marking, smoke, signaling and tactical illumination devices; battlefield effects simulators; hand grenade fuzes and other ammunition components, such as pyrotechnic delays.
---
The Kingdom of Saudi Arabia

Saudia Arabia is a major player as both a purchaser and an exporter of enormous quantities of weapons in the region. However, the Saudis use only US standard weapons so substantial amounts of Saudi purchases are not meant for the Kingdom's military, rather the arms are destined for terrorists organizations that support with Saudi interests.
The Kingdom does not buy those weapons for itself, as the Saudi army uses only western weapons and those weapons are not compatible with its military standard. Therefore, the weapons transported on diplomatic flights end up in the hands of the terrorist militants in Syria and Yemen that Saudi Arabia officially admits supporting.
Implications

This is a huge story that far surpasses the previously uncovered Libya-Qatar-Turkey-Syria rat-lines reported on by Sy Hersh. Could this be just the tip of the iceberg? How many other airlines and foreign ministries are involved in similar activities?

A few months ago I speculated on the possibility of the use of Aviation/ Diplomatic Freight and Cargo companies as a way to smuggle weapons and also to provide a way to transport people for human-trafficking rings. There may be many more companies/ agencies/organizations using diplomatic immunity to cover for illegal and illicit activities.
https://steemit.com/pizzagate/@v4vapid/shady-in-haiti-3-diplomat-freight-service-usaid-and-dyncorp

Additional Sources
---
---