I recently painted Vlad, the founder of the Von Carstein bloodline and one of the oldest vampires in the Warhammer Universe.
Vlad's sword is known as the blood drinker and allows him to regenerate wounds during combat when he inflicts wounds upon enemies. His ring (which hopefully stands out in my paint job below) is an ancient heirloom that prevents him from dying. There have been many counts of Vlad being slain throughout the lore only to return several years later. Eventually, he does permanently die when his ring is stolen the night before a battle.
Vlad was challenging to paint because there were so many directions I wanted to take in terms of the theme, color choice, and color partitioning. After I had decided and painted in the base colors, everything flowed.
I took some pictures of the painting progress which I've shared below with some commentary. Enjoy!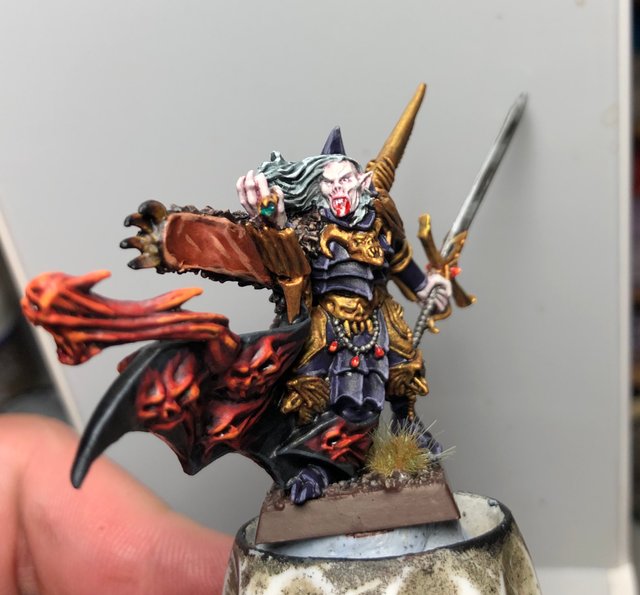 I started to paint the base colors here. I didn't actually realise how much detail this model had until I started painting and it 'revealed' itself to me.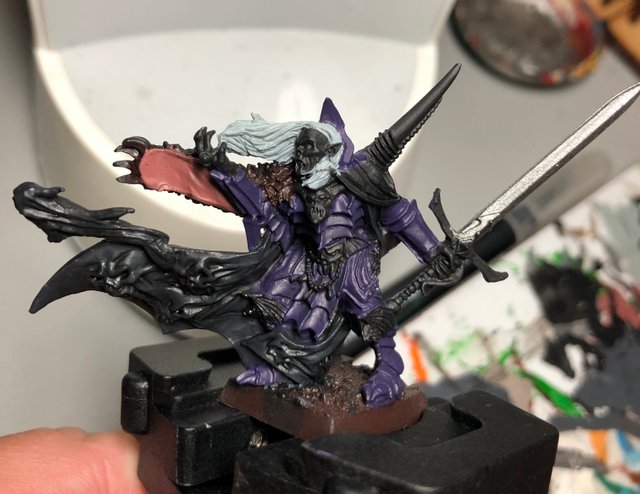 Painted the gold and finished the armor. At this point, I didn't know what I was going to do with the cape.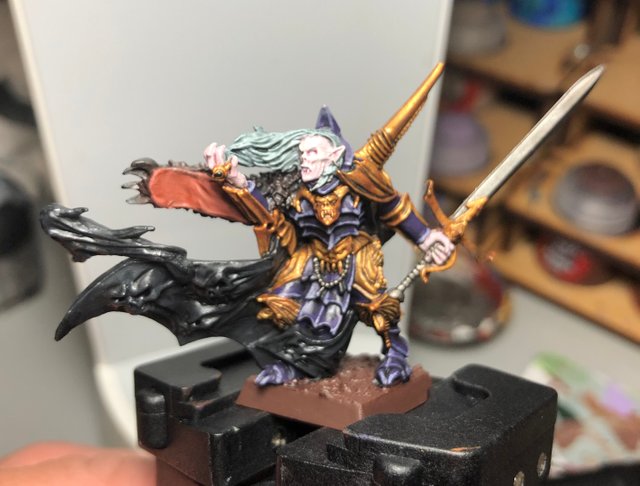 I decided to paint the spirits of the cape in red, to give them a tie to blood and blood drinker (the sword).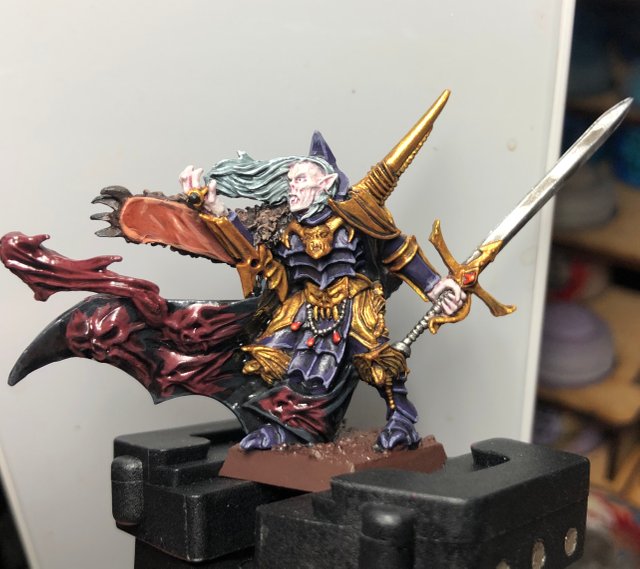 The spirits also cover the back along with an animal pelt. I also did some additional layers on the sword to give some light dimensions to it and make it appear reflective.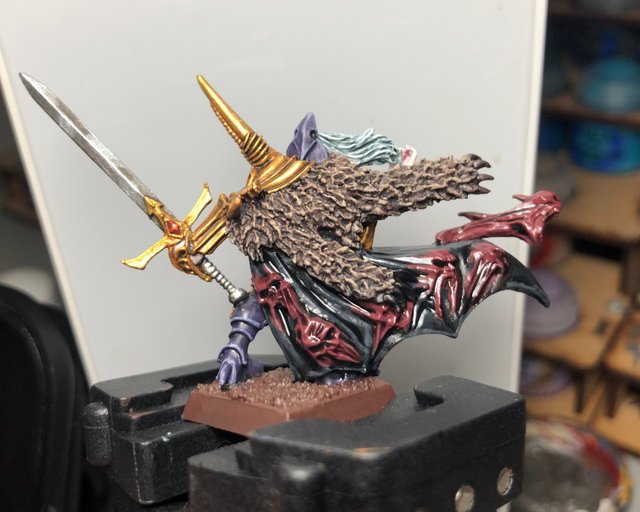 This is the finished model from the back after all the layers and highlights have been applied.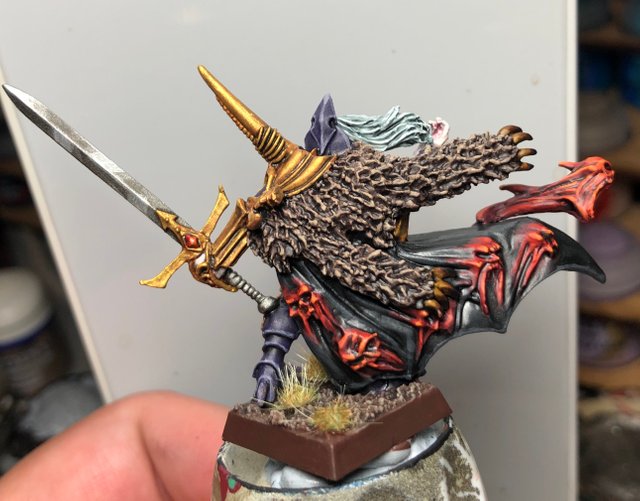 Finished model from the front, I enjoy painting gems!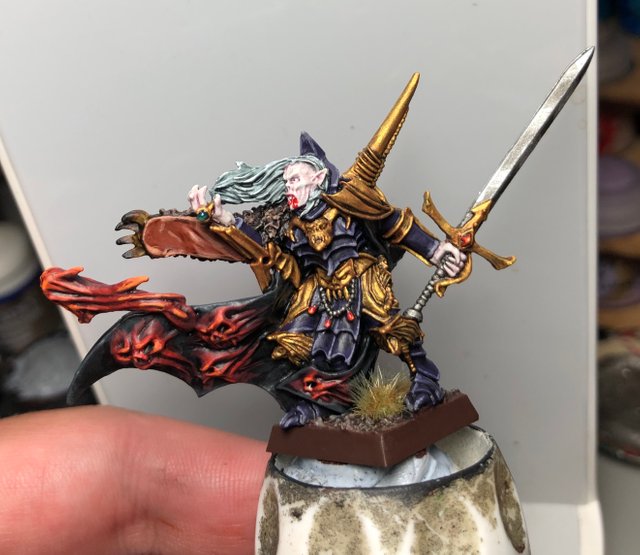 Hope you guys enjoyed this content. As always feel free to comment and ask questions below.
~James