CVS, Aetna executives defend $69 billion deal to skeptical Wall Street
CVS and Aetna announced on Sunday that they had reached an agreement for a deal that will allow CVS to expand cheaper medical services in its pharmacy-based MinuteClinics and rein in soaring U.S. healthcare costs for consumers, large corporations, and the government.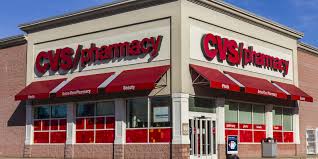 CVS CEO Larry Merlo said on an investor call on Monday that he expects the deal to close in 2018 after an antitrust review, and that he expects $750 million in savings from eliminating duplicate corporate functions at CVS and Aetna and combining some drug health plan and drug benefit management areas.
But investors on Monday described the savings as modest and worried that they will not kick in until 2020 at the earliest. Investors also concerned that CVS earnings would not grow as much as expected next year due to deal costs.
CVS shares fell 4.7 percent, or $3.51, to $71.59 and Aetna fell just under 1 percent, or $1.26, to $168.63.
LONG-TERM GROWTH, SHORT-TERM PAIN
CVS and Aetna envision a new healthcare system in which patient health is improved as the companies integrate pharmacy and medical claims and increase preventative services in clinics from the current emphasis on flu shots to include other areas such as vision, hearing and nutrition.
Strategically, Gabelli Funds portfolio manager Jeff Jonas said, he likes the idea, which could drive customer growth in CVS' MinuteClinics.