My newly born small kitties gotten
Last week, my friend Usama's cat has born 8 small beautiful kitties.He had a problem taking care of all of them so he spent some hours thinking what to do given that these kitties are so valuable and priceless to him.
He talked to me as a best friend and told me that his cat born 8 kitties and he doesn't know what to do with him. Naturally, I suggested him to sell the small kitties and just take care of the mom but he refused. Then I suggested him to sell only four and keep four to take care. Actually the mom was so aggressive toward anybody who tries to get close to the small kitties like it was feeling what's going to happen but at last we agreed to first take two of them and go to see how much price they will bring. Those was the two that we were selling.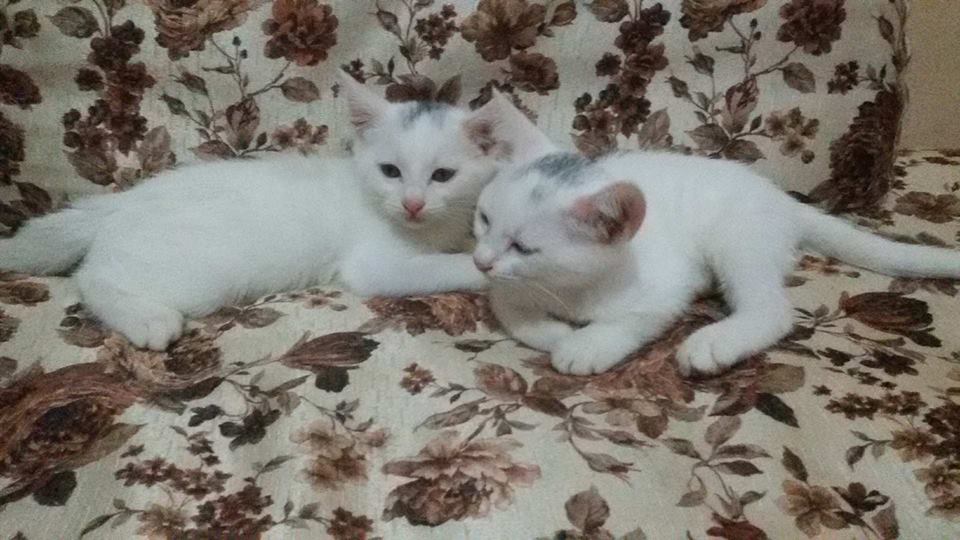 In fact, the kitties brought a low price that didn't satisfy him and he refused to sell them with that price. but we still have a problem about caring of the small kitties. we thought a lot and didn't find a solution.
Then, I got an idea. I said why not to buy them and immediately I told him that I want to get the kitties with the same price that the other guy offered. hahaha
but unlike my thoughts, he accepted because I'm his friend. I loved to take some pictures of them to share with you.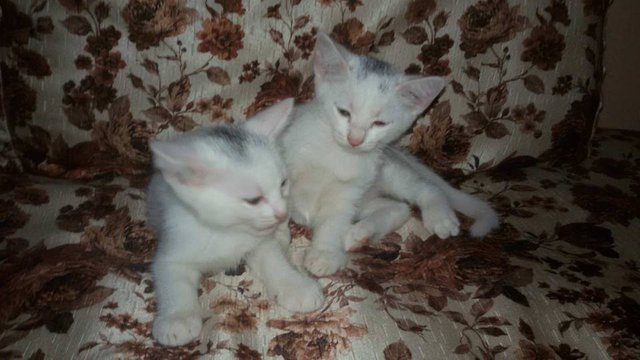 Look how beautiful they are. I think I would regret if I didn't buy them. they are so cute pure kitties. atfirst they felt they are strangers in the home. but quickly they started to adapt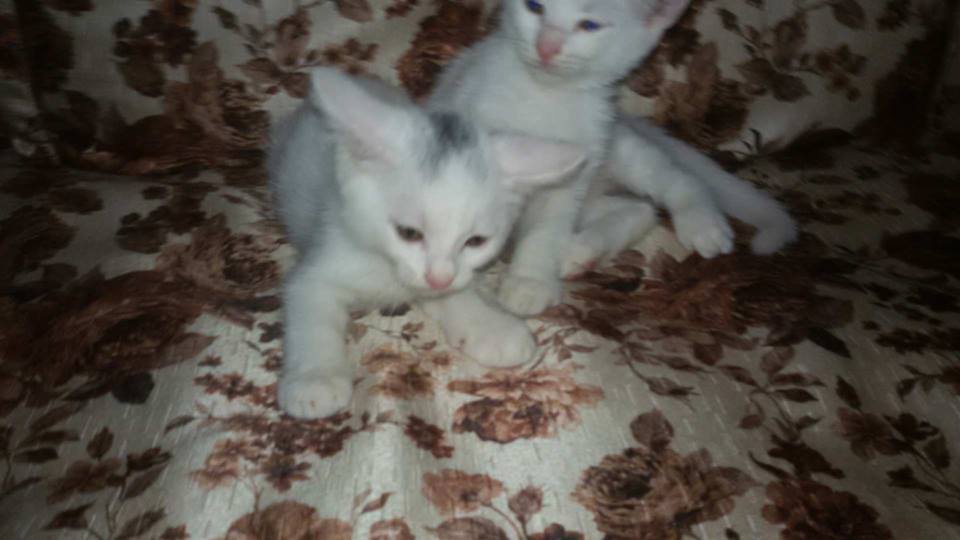 I loved that they adapted quickly with the place so I decided to let them drink some milk and come back after an hour to have a look on them. I found that they are sleepy so I left them to sleep
totally, I loved those cats too much and happy to get them and I think I'm going to have beautiful stories with them and also will share with you.
have a look also at my post Walk With Me through my field
Also helpful techniques for you to grow quickly on steemit here
Thank you all for coming here and for your valuable time that you spent in reading my story with the newly born kitties