DAILY @W-AFRICA WINNER @lizbethk: MY MULTI TASK SYSTEM
---
Image Credit

One of our pretty curators... @prettyjules158
Holla!
Congratulations, you just won 1 SBD from @wafrica curators!
https://steemit.com/life/@lizbethk/my-multi-task-system-2
Comment by @gee1
You have a great dream. I really hope that someday your dreams will come true. I hope that you find the cure for AIDS as you have proposed. All you need do is keep at it, work towards it. Nothing is impossible.
---
Notable Mention
https://steemit.com/steemng/@phenzzy/do-you-know-gow-deadly-ravies-is-0f8f00367ddbd
Comment by @gee1
Thanks for educating us more on how deadly rabies is. I agree, the prognosis is terrible as I have seen a child die of it before. The public need to be educated more on this.
https://steemit.com/aboutmyculture/@korexe/nigerian-masquerade-oloolu-masquerade-the-father-of-ibadan-masquerades
Comment by @gee1
You let us in on the Yoruba culture. You took us on an educational tour. Great job there.
https://steemit.com/truelifestory/@abdane/a-beacon-of-hope
Comment by @gee1
Congratulations on the recovery of your dad. Hope truly beacons. And I will quote you,
You don't have to always carry the confidence and mindset that you've got everything properly figured out and you don't really need the God of some religious group by your side.
https://steemit.com/dtube/@dhavey/mn6d2vsq
Comment by @gee1
Great words by Charlie Chaplin,
We all need to help each other. We need to live by one other's satisfaction – not by each other's wretchedness.
https://steemit.com/food/@nellyprecy/why-you-should-eat-brown-rice
Comment by @gee1
Now I want me some brown rice😀😀😀. That was quite enlightening.
---
Good news!!!
We got a picture donation from @artzanolino. It is called "splatterman"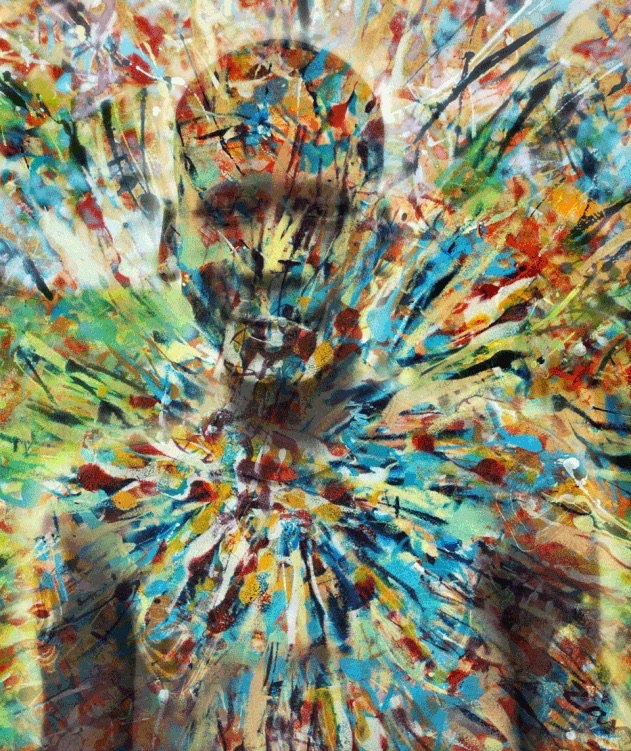 Thank you @artzanolino. The @wafrica curators appreciate you!
---
@wafrica Milestone so far
We hit 100 followers in one day . That's some achievement!!! Cheers to many more
---
Thanks for reading. We wish you a great weekend!
From the curators at @wafrica
---
@surfyogi @gloglo @nmalove @jeaniepearl @chiama @prettyjules158 @lordjames @kofpato @steemgh @gee1