A little rant:
People vote in politicians to represent them.
The politicians then become representatives.
They fail.
They then introduce new taxes.
The politicians introduce all new sorts of "departments" to handle the taxes.
People complain about the taxes.
People always think that the funds from taxes are not being utilized the best.
The politicians blame the departments and take no responsibility for their own failures. After all they are the ones who govern things and are the only people who are 100% responsible for the failures to date that brought about the need for more taxes.
Come time for voting, people vote for the same old names/faces, from the same old clans.
---
What is wrong with this picture?
Oh yeah, doesn't this kinda sound familiar?
---
As I say, "Technology changes, human nature doesn't".
& btw, I wonder how many voters are actually still alive?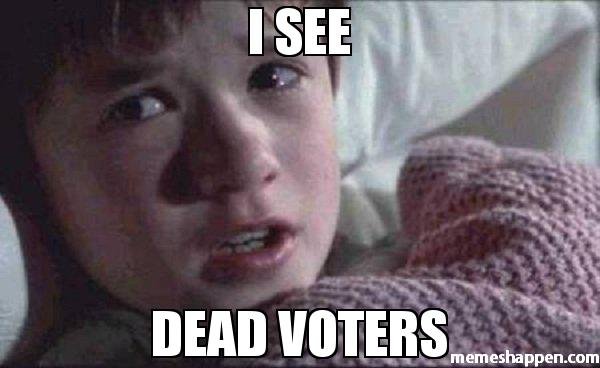 )Image Source
Does that sound kinda familiar too?
All I have to say for today.
Cheers.