Year went by and nothing has changed - Skaramangas refugee camp (2020)
I used to play chess with Abi last January...then I went home. Had a great year of programming, steeming, highlining, vlogging, sports etc...whatever I wanted, I could do...now I came back to Skaramangas refugee camp 12 months later...and we're playing chess again...I'm wondering what his year was like....it was his 4th one here....he came here as 10yo, and now he's about to get his ID..he keeps explaining me various chess tactics he learned back home from his teacher before "the fighting" started...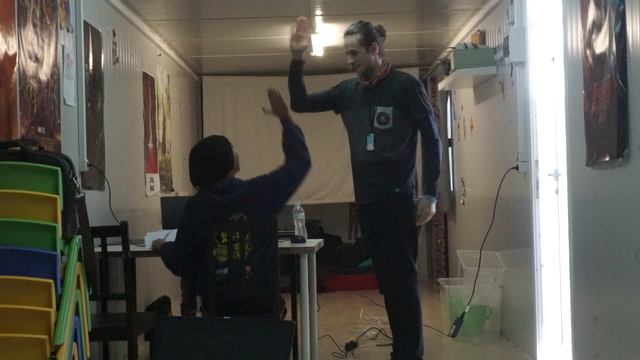 I'm teaching him and his friends "programming crash course" this year and will be here one month...wondering whether it makes any difference for them at all...will they remember something? Or will they just forget it all after I leave?...well, I think I can just ask them myself the next year again...who knows how many more years here are there in store for them....
Great job Europe! Great job world!