It Is All Gonna Be Fine At The End, If Its Not Fine Then It Is Not The End!!
Life has its own way of dealing with people, the course with which we live our life goes about shaping the character of a person. We tend to give up soon and become judgemental soon, but we fail to know that what ever happens it for good .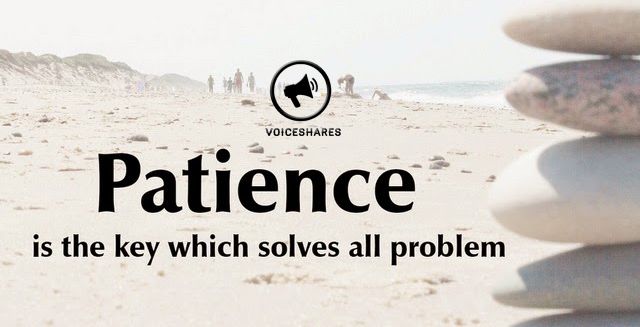 The main reason for this article is to tell you all how important it is to be patient in life, suffering is not a symbol of weakness, it is a symbol of strength. No matter what come sin life first thing that matters is how do you receive it. Expectations hurt and when you do it on regular basis it hurts even more. So stop expecting.
Do not fix timelines for action of life, what ever is supposed to happen will happen at the right time. We call it life because it has its own timelines for highs and lows. You need to realize there is hardly anything that is in your hand, so worrying about it is a pure waste of time.
So all I want to say is if you are going through sufferings it is not the end of life, it is just the beginning. Some may get over this phase very soon and some may take longer but in the end life is same for everyone. What matters is how you see it and make the best out of it. There are few decisions which you make thats makes or breaks life, so be wise with your decisions and what you get into.
In the end it is all gonna be fine, if it is not fine then it is not the end.
---
---
We at @voiceshares believe in creating the support system to those souls whose voices are suppressed. We would strongly urge you to write your stories of depression while staying completely anonymous and send it us through the below link.
Google Form Link To Submit Your Story Of Depression
Please include your BTS Address along with your story to receive some voiceshare tokens from our team.
You may also join our discord server and meet our family by joining our discord server through the link below
Voiceshares Discord Hangout Link
we would love to have all the interested folks join us in this revolution to create a better tomorrow.
Value relationships and people around you, respect feelings in life and live it right. There are people who come and go the only one who will remain with you till the end is going to be you and you alone.