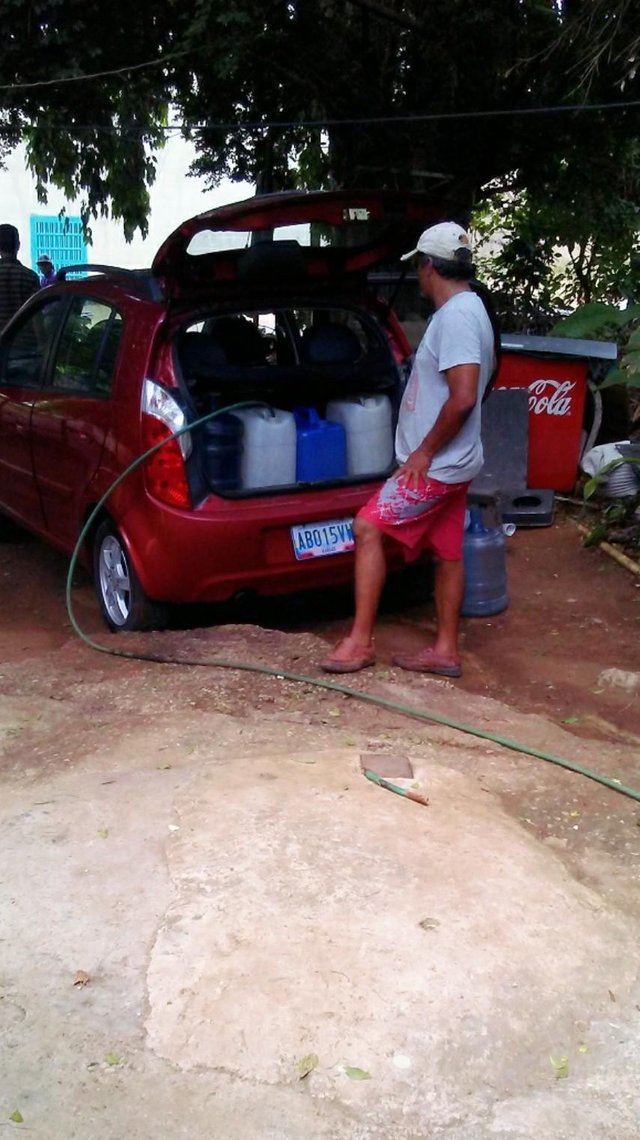 If you have water in your house you are very lucky. A few weeks ago the water problem has been stronger.
In my house there is always water and that is very good. In addition, we help those who do not have water and even line up here to look for water.
A bottle of filtered water costs about $ 1 but that's a lot when the salary is $ 2 or $ 3. Nobody does anything to help people, and it is really strong not to have water.
Near the house there is a tank where they give water, but sometimes there are so many people looking for water that go from house to house asking for some water.