To My FB, Twitter, Snapchat and IG friends & family Join me on Steem!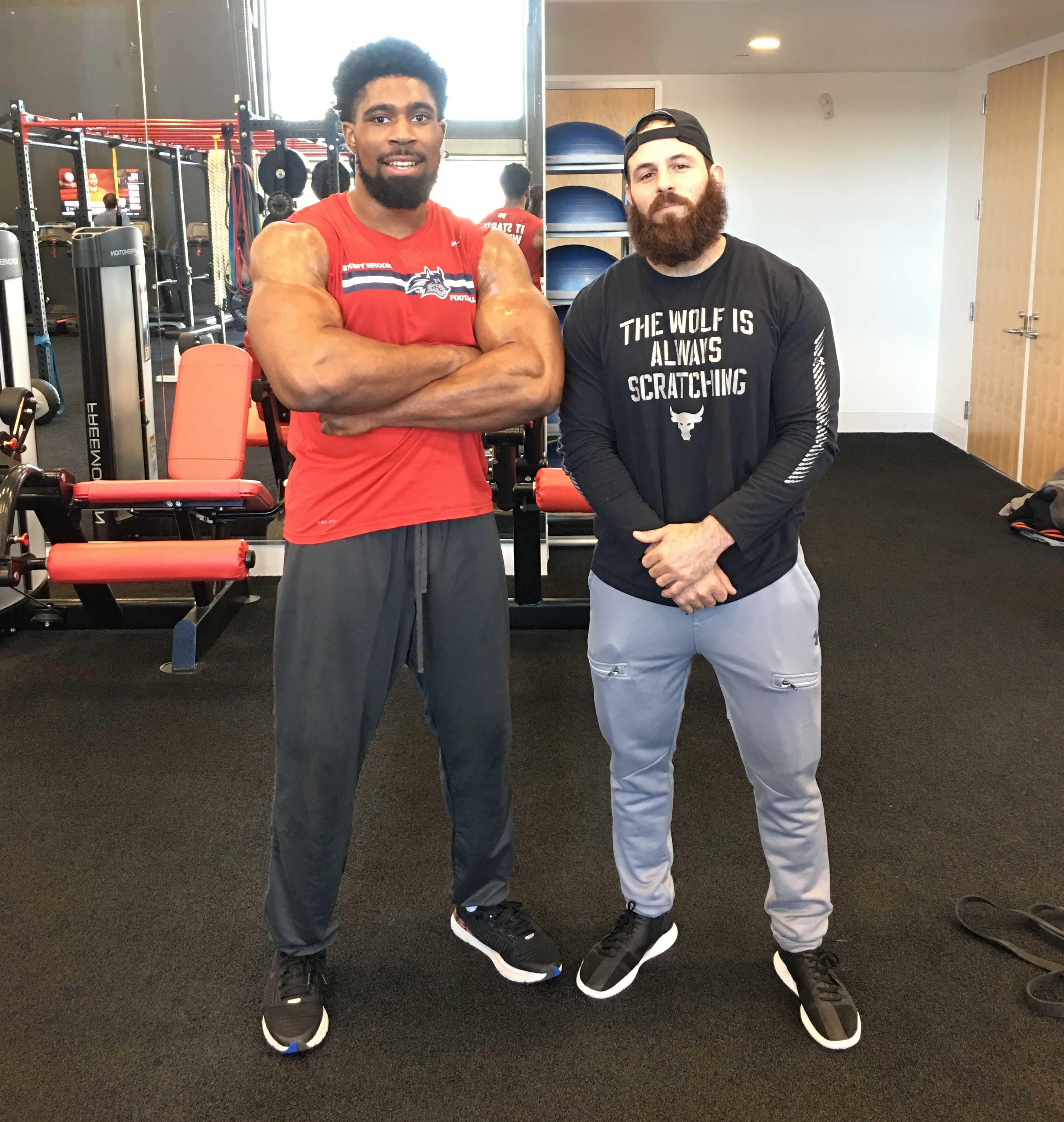 (Picture: Me and one of my athletic trainers Tony Ponton.)
To My FB, Twitter, Snapchat and IG friends & family Join me on Steem!
My friend @marketstack introduced me to STEEM, a social media blockchain network that pays their participants in cryptocurrency. In my opinion the Steem blockchain network is the future of social media! With apps like Steemit and D.tube you can get paid for posting, sharing and liking content. You know? The same things we all do everyday on our Facebook, Twitter, Snapchat and IG accounts. Except on the Steem platform we get paid for it.
Although I am new to Steem and have a lot to learn, I have made $160 on my first post. So instead of Facebook or Twitter capturing most of the value of your post and social media activities; the authors and curators (people who find and share cool shit) who are the ones who truly make the network valuable, get paid!
For me, joining Steem was a "no brainer." This is the perfect platform for people to come along and follow me through my journey in the NFL. So join Steemit and follow me through my "ups" and "downs" on the Road Back to the NFL! The cool thing is that you can get paid for liking, sharing and creating content. So,my family and friends, joining should be a "no brainer" for you as well.
Below are the steps to set up an account.
HOW TO JOIN Steem?
As a platform based on the blockchain, it doesn't let everyone sign up immediately. An account on Steem blockchain needs to follow a certain protocol. Here's how to join.
Go to SIGN UP and you will receive a notice that your account is under approval. PLEASE NOTE: IT MAY TAKE A FEW DAYS TO A WEEK TO FOR YOUR ACCOUNT TO BE APPROVED. PLEASE BE PATIENT. Once the account is approved, you will get an email from. But don't worry, the wait will be worth it, Steemit gives you some valuable Steem Power to get started! The more Steem Power you have the more clout you have within the Steem network, and thus the more your vote is worth to you and your friends posts!

Follow the instructions in that email to complete your sign up. VERY IMPORTANT -> Keep your password/key/WIF (same things) safe and write it down somewhere (both digitally and on paper) because once lost, your account and the amount stored in it will not be recoverable. In other words, if you lose your password you lose your MONEY.