I keep telling people that to whom much is given, much is expected. We have seen a lot of people volunteered their time, effort, attention, focus and strength just to get the #steem blockchain going. Many at this stage still don't understand what a lot of people are doing just to get this system running smoothly. The support might comes from teamwork, individuals, smart contracts etc. The goal is just to keep this great ecosystem of family running efficient and smoothly.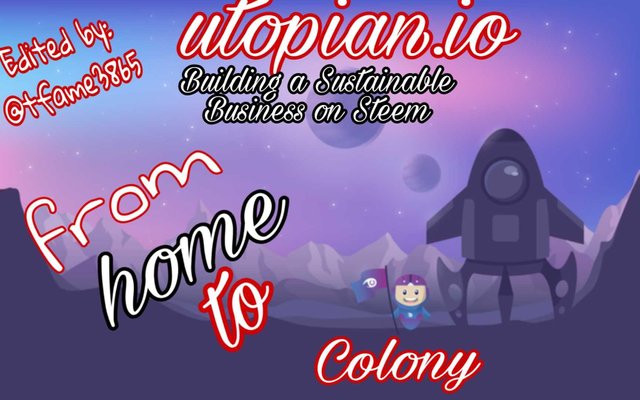 When talking about contribution and support for the #steem blockchain, #Utopian.io is one body that deserves some accolade. They have made #steem their motherland and with regard to that, they have supported the #steem blockchain with every single drop of sweat. For the benefit of those who are just hearing of this great platform called #Utopian.io for the very first time, I am going to do a quick run down of what it is.
WHAT IS UTOPIAN.IO
#Utopian.io is an open source project built on the steem blockchain set out to reward open source project made by contributors or project owners.
This great dream came to reality in the month of September 2017. It was founded by #Diego Pucci. Ever since the dream commences, it has noticed a high yield of success and some little flaws. This open source project has seen #7,000 contribution, #5,000 contributors and #9,000 repositories. With the figures I mentioned above, you don't need anybody to tell you that it has been years of success for the #utopian.io team.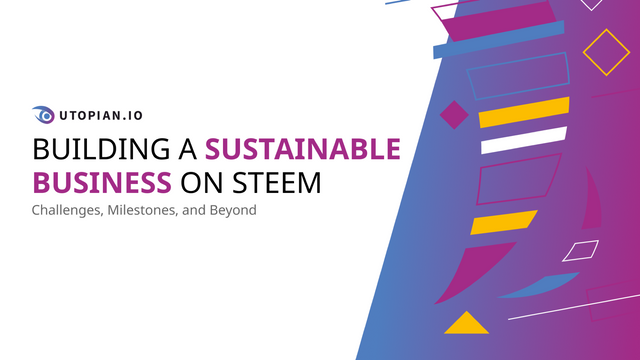 They make sure they set rules and regulations to guide their platform and that is what has kept the platform waxing stronger over others. #Utopian.io has been a patient dog eating the fattest bone, they don't make noise, but they achieve result.
Seeing what they have been able to achieve as a community within this period of time, #utopian.io decided to take a step forward by introducing Utopian Colony.
UTOPIAN COLONY
Utopian Colony is the first crowdsourcing platform to connect open source projects and contributors from all digital professions. The culmination of a year operating a successful proof-of-concept, Utopian aims to launch the open source ecosystem into a new age where all digital professionals are finally empowered to take part in open source innovation.to take part in open source innovation. Help us release an early version of Utopian Colony by Q2-2019!
#Utopian.io wants to take their ball play to another level as they aim to introducing a family with a strong colony. #Utopian.io wants a situation whereby those who owns the project can be supported. It is with this support service that they decided to extend it to the Indiegogo campaign.
WHAT IS INDIEGOGO
Indiegogo is an international crowdfunding website founded in 2008 by Danae Ringelmann, Slava Rubin, and Eric Schell. Its headquarters are in San Francisco, California. The site is one of the first site to offer crowd funding. Indiegogo allows people to solicit funds for an idea, charity, or start-up business.
Join the Indiegogo campaign here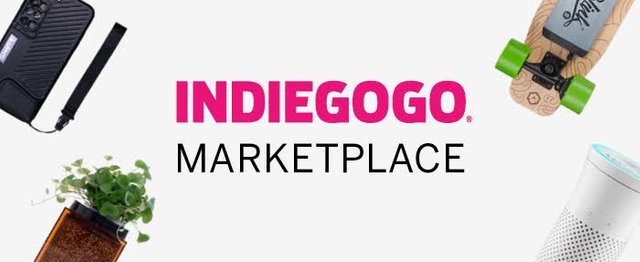 credit
WHAT UTOPIAN NEEDS
To achieve this fit, #Utopian.io needs to raise $35,000 to be able to start the beta aspect. Considering the current issue with #Crypto, I mean how various #alt and #Btc has really dropped drastically, it might affect this dream, but we aren't relenting, we asking for support from every angle. Nothing is too small as #Utopian.io needs this to get this dream achieved.

          The above picture is a product of   
           Utopian.io 

TRANSPARENCY
Utopian.io has been a transparent system for all the period they have been making use of the steem blockchain. At this stage, 80% of the fund been raised will be used to develop/build the platform. Going further, the other 20% will be divided into two (2) category, 10% will be used for marketing of this platform while the balance 10% will be used for needs.
With the way it was divided, we can see that #utopian.io has a good plan in bringing more goodies to the world of open source.
WHY I AM ASKING WE ALL TO SUPPORT THIS MOVEMENT
We have seen the great work #utopian.io has been doing. Their service has helped to create engagement and also helps to bring value to #open source and #steem blockchain. They are seeking to extend this service as they want to bring in more engagement and value to the open world and #steem blockchain in diverse form. If this dream comes to reality, it will surely be for our good.
At this point am begging everybody to support this great movement either by donating any amount you have or telling your friends and family about it. You can still make post about it and share it all over the social media platform you are part of.
Below is the link for the campaign below
For additional information, visit through below link
If you have any issue, visit the discord channel below
credit