This article explains everything you need to know to get started on Steemit: habits, tips and tricks, things to do when you sign up, as well as a lot of other tips on Steemit, Steem, related projects (utopian-io, busy,...).The article will be in several parts. I have already made a first part about the things to do when registering. In this last part I will give important things to know, the keys to success as well as tips
Vous venez d' arriver sur Steemit et vous ne comprenez pas encore tout à Steemit ? Ce guide est fait pour vous ! Ayant déjà fait une partie sur les choses à faire quand on s'inscrit sur Steemit, dans cette première partie nous allons parler des bonnes habitudes à avoir sur Steemit.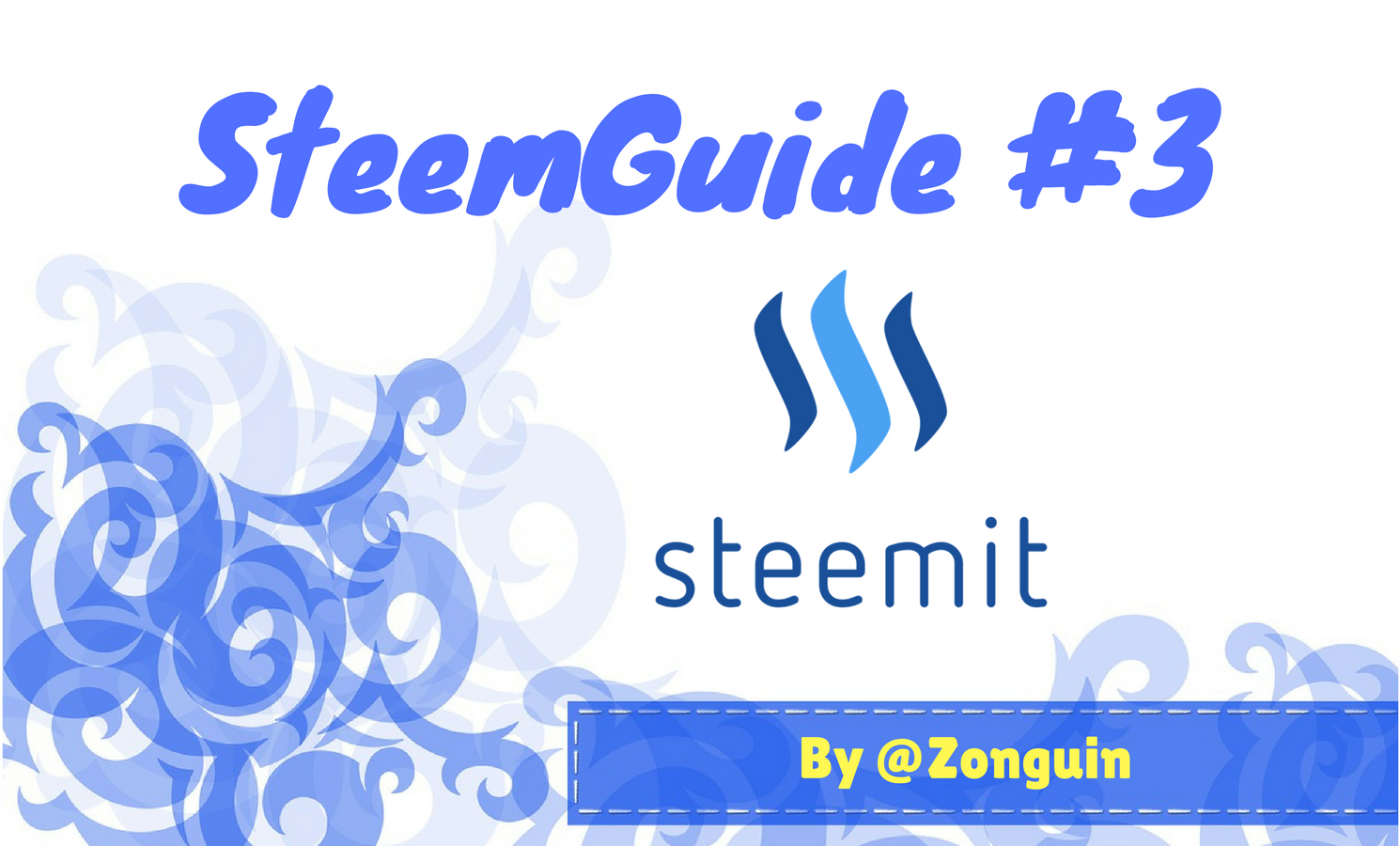 Merci à @planetenamek pour cette image
Les choses importantes à savoir
Faire du contenu de qualité
La chose la plus importante sur Steemit, c'est de produire un contenu de qualité et original car Steemit est fait pour récompenser les créateurs de contenu.Il est inutile de plagier, car cela n' apporte rien à la plateforme et lui donne une mauvaise image devant la communauté internationale, et vous n' obtiendrez quasiment à coup sûr aucun upvote, et on risque de détecter votre plagiat et @steemcleaners pourrait vous flagger. Essayer de vous donner à 100% pour écrire vos articles, il vaut mieux écrire un article de très bonne qualité tout les 3 jours que d' en poster 2 de mauvaise qualité par jour.
Si vous possédez un blog, il vous est possible de re-poster vos articles sur Steemit, mais sachez que votre contenu perd en intérêt pour la plateforme sachant qu'il n'est pas original. Essayer plutôt d' attirer les gens de votre blog sur Steemit puis mettez-vous à n' écrire que sur Steemit !
La sécurité est un point très important sur Steemit, voici deux règles à ne pas enfreindre :
Ne jamais perdre votre mot de passe, sauvegardez le en lieu sûr.
Connectez-vous toujours avec votre posting key, sauf si vous souhaitez envoyer de l' argent, surtout sur les sites externes(dmania,zappl,busy) pour éviter tout risque.
NE JAMAIS envoyer votre mot de passe en mémo. C'est déjà arrivé, très récemment à un francophone qui a du en payer les tristes conséquences et a perdu plus de 35 euros. Alors faites vraiment attention à ça, ne partagez nulle-part votre mot de passe.
N' utilisez votre ACTIVE KEY uniquement lors de transfers.
Les clés de la réussite
Voici les 2 clés de la réussite sur steemit selon mon point de vue (la première se retrouve au début de cet article)
1.Poster du contenu de qualité
2.Participer à la communauté (commenter les autre articles, les upvoter, discuter)*
Ce deuxième point parfois négligé est pourtant aussi important que le premier. Steemit est avant tout un réseau social, et vous permet donc de faire des rencontres,... Si vous voulez gagner des fans, participez dans les articles des autres, mais ne pensez pas que en donnant un upvote vous en recevrez forcément 1 en échange, et c'est la que le premier point rentre en compte.
Quelques astuces utiles :
Pour échanger SBD vers STEEM et inversement, privilégiez le marché interne.
Les savings (épargne) permettent de stocker en sécurité vos STEEM et SBD, en nécessitant une période de 3 jours pour les retraits.
Vous pouvez rejoindre @shadowbot pour gagner quelques SBD en plus sur vos posts (attention régler resteem sur Off dans les options, et surtout pas sur 10%)
Vous pouvez installer des extensions très utiles pour steemit, comme Steemit More Info ou Steemplus.
Utilisez le tag #cryptofr lorsque vous parlez de crypto.
Il existe de nombreux concours sur Steemit, dans tout les domaines, alors n' hésitez pas à y participer !
Vous pouvez suivre en tant réel le cours du STEEM ici
Quelques projets sur la blockchain STEEM spécifiques
Si vous faites des memes (images drôles avec un petit texte par dessus), préférez l' utilisation de dmania
Si vous voulez faire des contributions à un projet open-source, vous pouvez utiliser le site utopian.io
Si vous aimez Twitter, vous aimeriez peut-être tester zappl ici.
Si vous faites des vidéos, utilisez dtube, c'est le Youtube façon Steemit (lien ici)
J' espère que ce post vous a plu ! Dans ce cas vous pouvez upvoter, commenter et resteemer !
---
Posted on Utopian.io - Rewarding Open Source Contributors
---