This is my first blog post as a Language Moderator for the translation category. As a moderator in the translation category for quite some time, I have witnessed most of the changes made in this category. From the days of the minimum translated words being 500 to when it was raised to 1000 words. These steps were taken to minimize the abuse going on in the category. While those steps proved successful for a little period of time, the abuse problem reared its ugly head again. Translations got moved away from Crowdin to GitHub where the translators pull request have to be accepted by the PO. That went on for some time before the category as suspended in order to find a lasting solution for the category.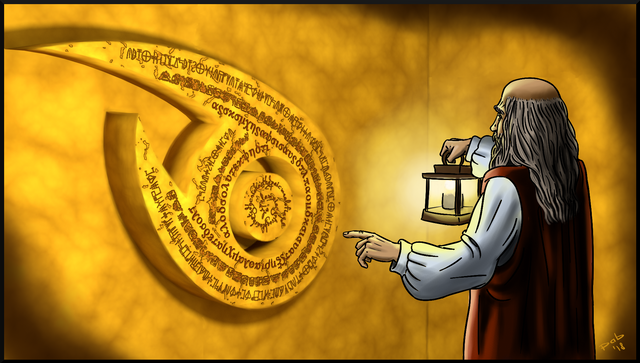 Source
The Utopian-DaVinci collaboration was born.
The collaboration is aimed at eradicating any form of abuse and providing a professional approach to the category.
I have received numerous DMs from users who want to contribute to the category again. Many even go to the extent of translating on Crowdin. This is a new system. Unlike the past system in the category, the new system requires the approval of translators. Translators whose application are approved and get onboard are the ones whose contribution may be considered for a reward.
You should note that the DaVinci team is tasked with the responsibility of
On-boarding verified translators,
Managing moderation, and
Scoring the translations made by Utopian-io contributors.
The new system started with 5 languages namely
Spanish
German
Chinese
Italian
Greek and has since expanded.
We now have 2 Community Language Moderators, 17 Language teams, 27 Language Moderators, and 77 Translators. You can see the well detailed list below.
Community Language Moderators - @rosatravels and @jmromero
| Languages | Moderators (Proofreaders) | Translators |
| --- | --- | --- |
| 1. Spanish | @alejohannes; @marugy99 | @elpoliglota, @samuellmiller, @acrywhif, @isabella394, @cremisi @navx, @thatmemeguy, @dedicatedguy, @rositaumce |
| 2. Greek | @ruth-girl; @dimitrisp | @trumpman, @katerinaramm, @lordneroo, |
| 3. Italian | @mcassani @imcesca | @filippocrypto, @viki.veg @silviu93, @robertbira, @akireuna; @jacksartori; @deusjudo |
| 4. Chinese | @sunray @aafeng | @susanli3769, @victory622, @breathewind, @aaronli, @hannahwu, @itchyfeetdonica |
| 5. German | @egotheist, @infinitelearning | @louis88, @future24, @laylahsophia, @sooflauschig, @supposer, @achimmertens |
| 6. Arabic | @dr-frankenstein; @libanista | @fancybrothers, @fatimamortada, @rabihfarhat, @hazem91 |
| 7. Polish | @villaincandle @jestemkioskiem | @j4nke, @koscian, @ribson, @shake1, @fuzeh, @apocz, @yasminafly, @froq |
| 8. Vietnamese | @carlpei | @adam.tran, @lantracy, @lecongdoo3, @lenancie, |
| 9. Dutch | @misslasvegas @minersean | @altrosa, @dragonsandsnakes, @tokentattoo, @anouk.nox |
| 10. Slovenian | @fbslo | @nedy |
| 11. Serbian | @scienceangel @alexs1320 | @nikolanikola, @svemirac, @hidden84 |
| 12. French | @leyt | @yassinebad, @ahmedess, @roxane |
| 13. Portuguese | @leurop, @portugalcoin | @mrprofessor, @martusamak, @d4rkflow, @leodelara, @warnas |
| 14. Hebrew | @nv21089 | @leurbanexplorer, @amit9202, @simba |
| 15. Yoruba | @zoneboy | @fatherfaith, @jubreal, @mcyusuf |
| 16. Russian | @tata-natana | @erikaflynn, @vezirbek; @bell1982 |
| 17. Filipino | @ruah | @toffer, @marou27, @josephace135, @timliwanag, @dandalion |
| 17 LTs | 27 LMs | 77 Translators |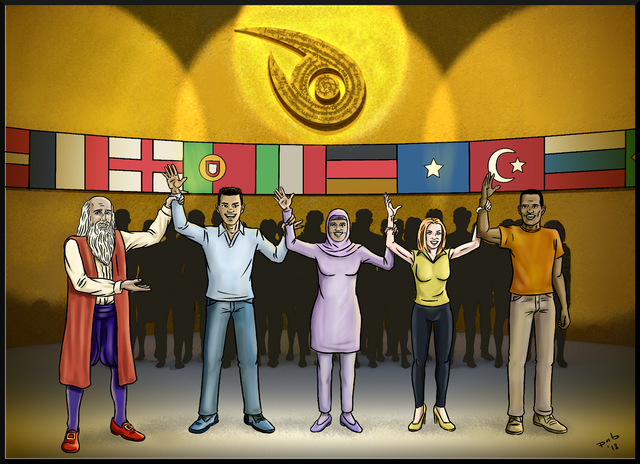 Source
To cater for all and onboard more Language Moderators and Translators there are recruitments organised at certain intervals.
In order to increase your chance of joining the translation team, you need to write a great application post. In a bid to provide a fair playing ground for all applicants, there is a format designed by the team.
We have 2 different roles for translation presently.
Language Moderator - reviews, scores and provides insightful feedback to translators contributions.
Translators - provides translations to whitelisted open-source projects.
Format for writing your application
Give a brief introduction of yourself and your occupation.
State the reasons for wanting to become a Language Moderator, translator, or both.
State the qualifications that make you suitable for the role.
Translate the above into your native language.
Make a voice over of the above in English and your native language.
You can see the format is quite easy to follow. The sections of this format will be discussed extensively in the next post.
Series Backlinks
This is the first of many to follow.
References