Repository
https://github.com/steemit/steem
Let's promote STEEM together!
How is it that a fast, eco-friendly and useful cryptocurrency like STEEM gets so little attention from investors and is listed below rank 30 on crypto-exchanges? The answer is obvious - lack of active marketing efforts. With the majority of us focused on our own blogs, initiatives and Steem-based communities, we rarely take the time to shill our favorite token to the rest of the world.
To remedy that, @timcliff has launched an initiative aimed at blasting all social media and relevant content outlets with facts about STEEM, and what makes it an awesome token on an innovative blockchain - SteemBlast. The campaign is set to launch TODAY, September 3rd, but is due to continue over the week as we work to amplify the message across the Internet through paid promotions.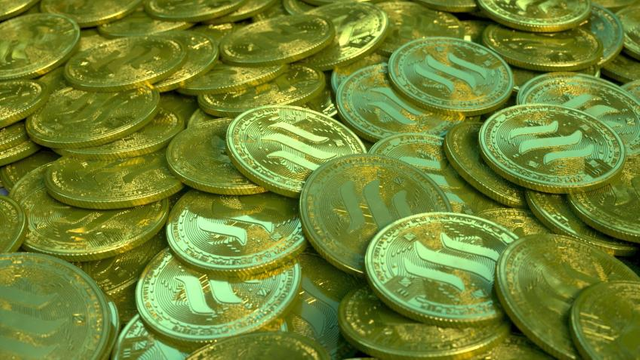 Image by @midlet
Knowing that paid ads require a budget, Utopian.io has created this task request to invite all marketers and advertisers on the blockchain to take part in this important campaign to benefit us all by (hopefully) creating more demand for STEEM across the crypto-markets.
Campaign Strategy
Channels:
With a great selection of materials, assets and posts to link, you can feel free to use any advertising platform you choose - Google Ads, Bing! Ads, Facebook, Twitter, Reddit or any other ad exchange or service.
Campaign Goal:
Although the goal of this campaign is creating awareness and reaching the maximal number of relevant users, performance should be measured with click-throughs as the people who click through to read more are an indication of accurate targeting and messaging.
Demographics:
English speakers in countries where cryptocurrency trading is legal
Ages: Legally allowed to trade cryptocurrency
Platforms: Desktop
Audience behaviors and properties: Active cryptocurrency traders, followers of related blogs, users of trading platforms that offer a market for STEEM, etc.
Tips:
You can use a link shortening service like bit.ly for more accurate tracking of click-throughs
Be sure to review best practices for promoting cryptocurrencies on the paid ad platform of your choice
Message, Ad Copy & Assets
A collection of specially prepared materials for this campaign is linked below. In addition, new materials will be posted over the day of the blast on the campaign Discord channel so be sure to check there before running your campaign.
Some examples:
Make sure the image / video size and format suitable to the channel and platform of your choice. If you wish to use your own materials or copy, please share it first with the SteemBlast team on the SteemBlast Discord server.
Bounty & Deadline
The bounty for this task will be awarded to the top 3 contributors, as scored and selected by Utopian.io visibility category moderators and campaign sponsors. The payout from this post (minus 5% Utopian.io commission) will be distributed among the top campaigns published before September 10th 2018.
Note that in addition to the abovementioned Utopian.io task bounty, the total bounty sum may grow as additional sponsors and supporters add funds to it. Be sure to check the SteemBlast Discord and comments on this post for updates.
All contributions made to Utopian.io as part of this campaign will be reviewed and scored according to Utopian.io Submission Guidelines. The task will run from September 3rd 12:00 am to September 10th 12:00 am UTC.
Got Questions?
Ask us in the comments, get in touch with the SteemBlast team on the SteemBlast Discord, or join the conversation on the Utopian.io Discord #influencers channel.