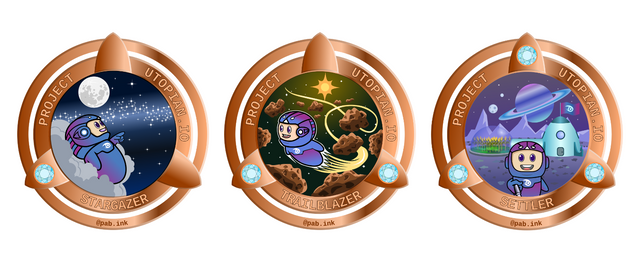 Following the feedback that I receive after my previous post, I made some changes at my badges.
Realized with Inkscape, all files are in vector format and downloadable here
For the first level (one gem) the choosen word is "stargazer"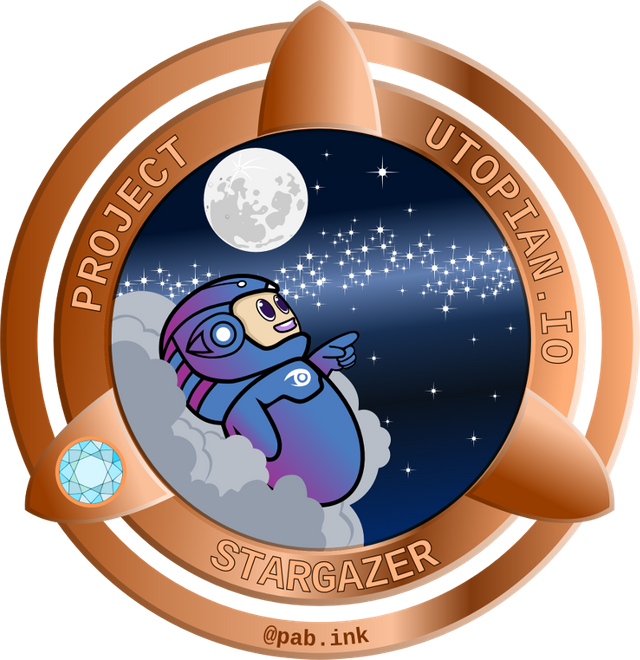 Utopy is laying on clouds and look at the stars, he dreams to reach them.
The second level (two Gems) is named "trailblazer".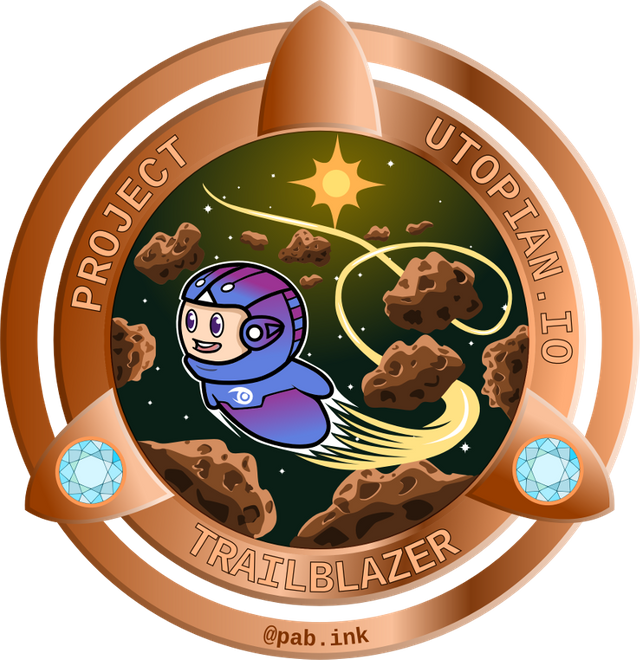 Utopy whizzes trought the asteroids, leaving a trail for future travelers.
Third level (three gems) the name is "settler"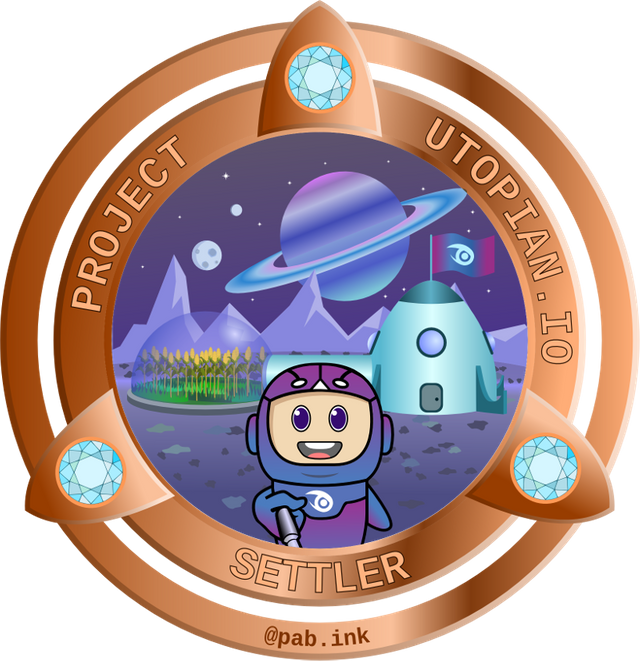 Utopy takes a selfie from the new world in which he has settled.
As requested by utopian team, I have very stretched my creative muscle, hope I have done a good job, good luck for your campaign.