This is a weekly post about graphics category of Utopian contributions. Data inside was gathered mostly from amosbastian's utopian.rocks api and processed manually.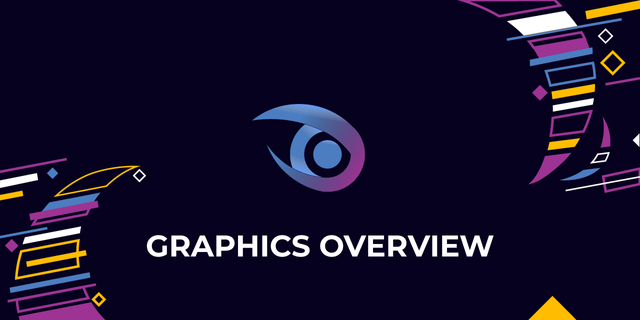 Category summary
Week 45: 1st November - 8th November, inclusive
There were total 18 contributions, 17 of them scored higher than 0.
17 contributions belongs to 10 unique contributors.
Average score of these 10 contributions is 46
Contributors
Only the scored ones, not in a particular order.
There was only one contribution prepared for a Utopian task request, there were two of them last week.
And this contribution done by camiloferrua for irelandscape's steemq project.
It's a question and answer application running on top of the Steem blockchain.
https://github.com/irelandscape/quearn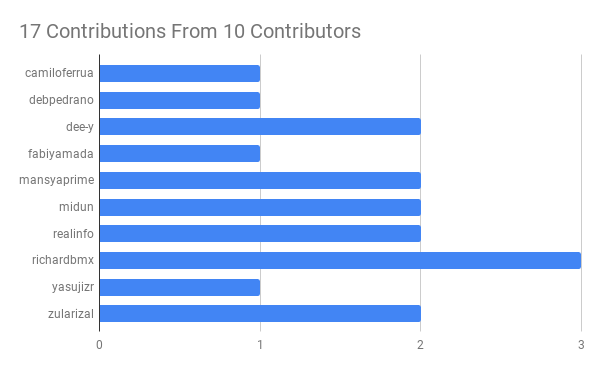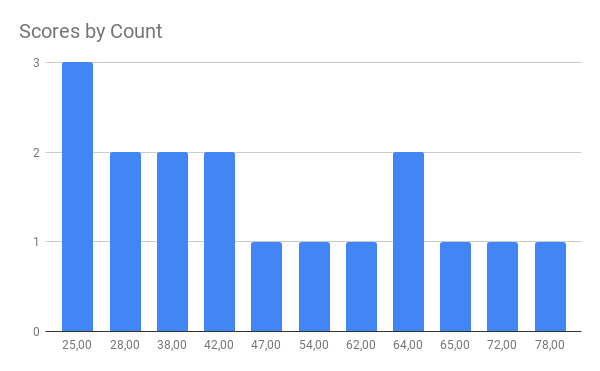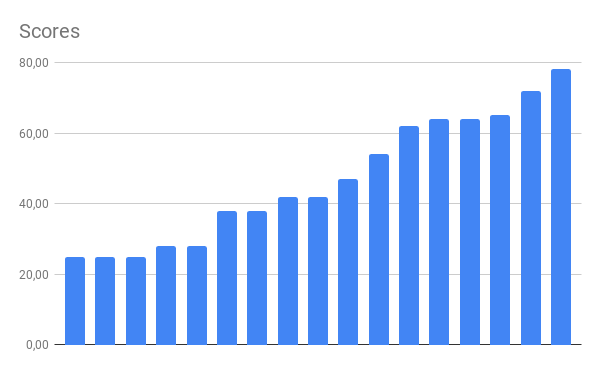 There were 17 contributions this week, with an average score of 46.
It was 13 contributions with an 58 average score.
There is an increase on the contributions count according to last week but a decrease on the average score.
Moderators
baranpirincal had 15 reviews with an average score of 45
nilfanif had 2 reviews with an average score of 54
oups had 1 review with a score of 64
Last week most of the contributions reviewed by nilfanif (10/13).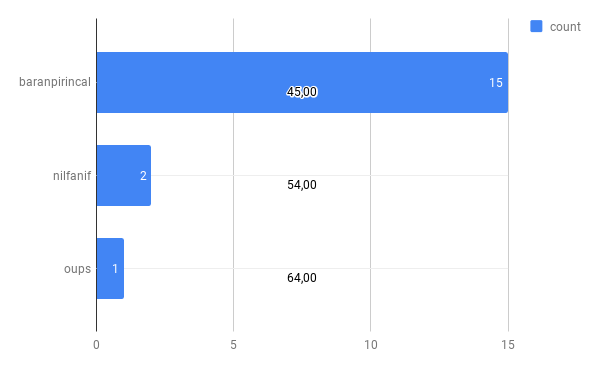 Task Requests
There are two open task requests this week, reviewed by andrejcibik.
LOGO WANTED: a graphics task request for the open-source project The Amanuensis: Automated Songwriting and Recording
The Amanuensis is an automated songwriting and recording system aimed at ridding the process of anything left-brained, so one need never leave a creative, spontaneous and improvisational state of mind, from the inception of the song until its final master...
https://github.com/to-the-sun/amanuensis
Task Request | A logo for Blocktrades Python Library

Python Library for Public API of Blocktrades.us services
https://github.com/hakancelik96/blocktrades
---
I've included same data with different charts, please let me know which one is more clear.
Also let me know if you think any other information could be useful to include in this series.