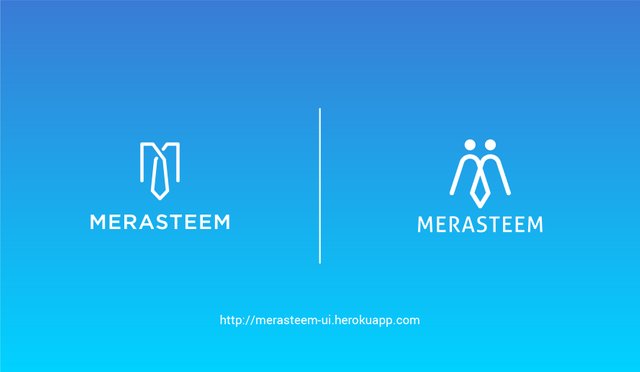 Repository
https://github.com/ravigohel/merasteem-ui
Linked Task Request
https://steemit.com/utopian-io/@merasteem/task-request-a-logo-for-merasteem
Details
@merasteem is an open source project that aims to help the steemian community who have business ideas to get good guides built on steem blockchain to develop enough resources or talent to innovate. Mercerem do offer Projects / Businesses Support, Jobs / Services Feature, Guilds, Investment Opportunities for Everybody, Exchange Facilities (Steem / SBD / SMTs - Fiat Currency), Marketplace for local businesses and global space, Reviews / Endorsements for products, projects, and people.
For more informations can visit the site :
http://merasteem-ui.herokuapp.com/src/contact.html#
Keywords for the logo:
Mera, My, Steem, Community, Business, Finance, Support
Initially I started sketching by highlighting business, namely through the representative icon tie. I don't make many variations because I don't want to lose the shape of the tie representative. I presented two different proposals, the first proposal was a combination of the letter "M" and "tie" and the second proposal I added representatives "community" + letter "M" and "tie". The proposal that I submitted through a Discord conversation was accepted and suggested to post to the comments column, so that my logo proposal shows both.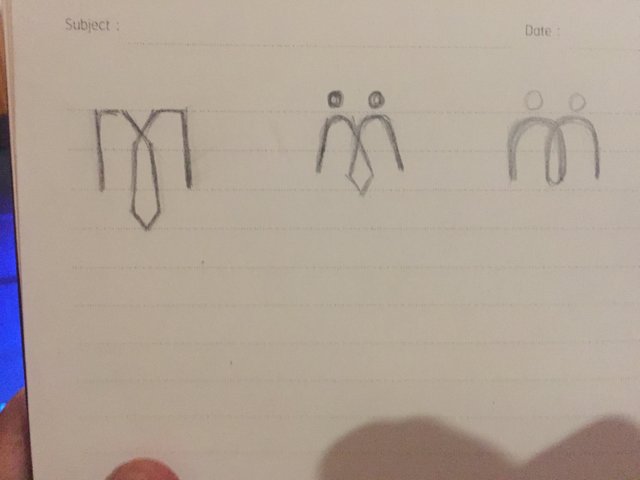 Here is my design logo for Merasteem:


Mockups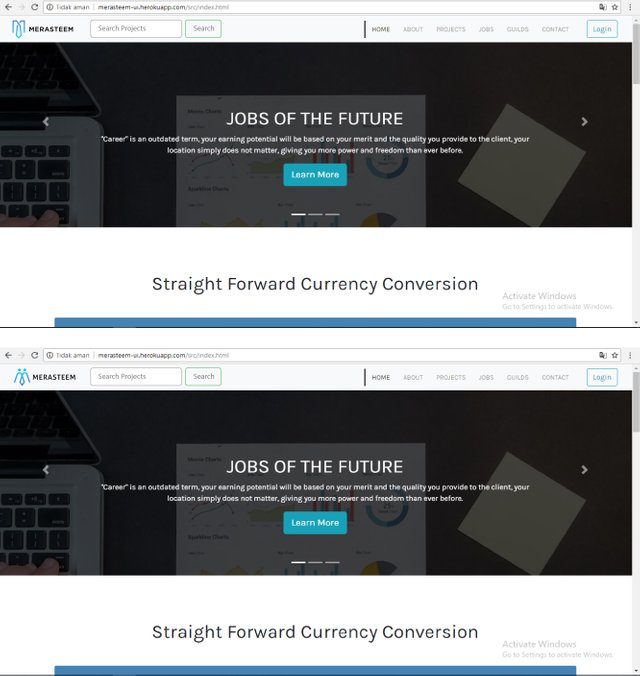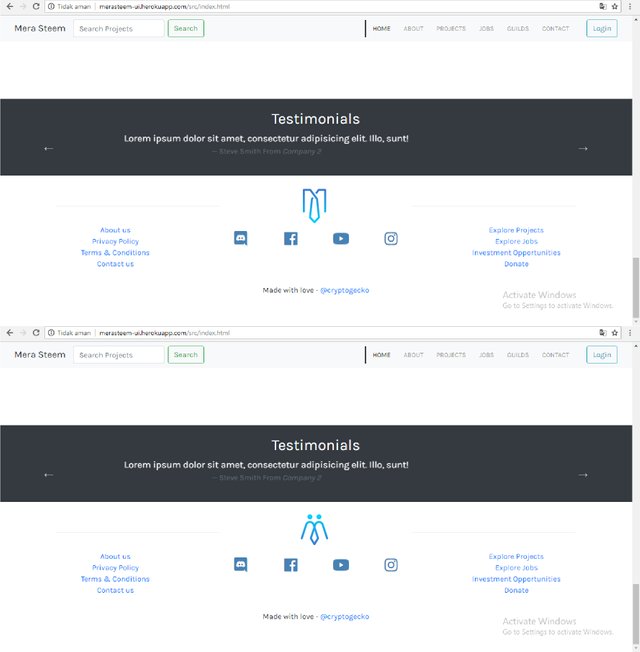 Benefits / Improvements
The Logo design is very simple, come up with a playful, elegant, minimalist, clean and modern.
Logo visual logo used Logo Tie represent Business and Community.
The visual of logo is easy to understand and memorable.
Proof of authorship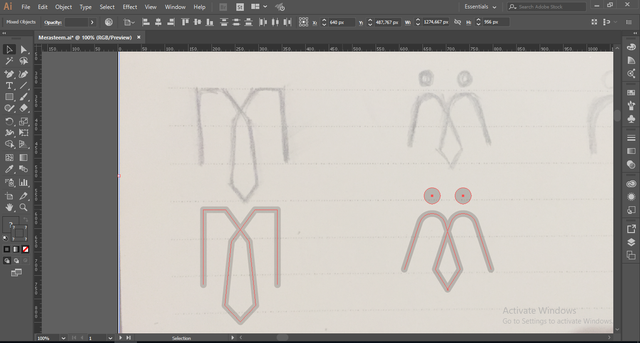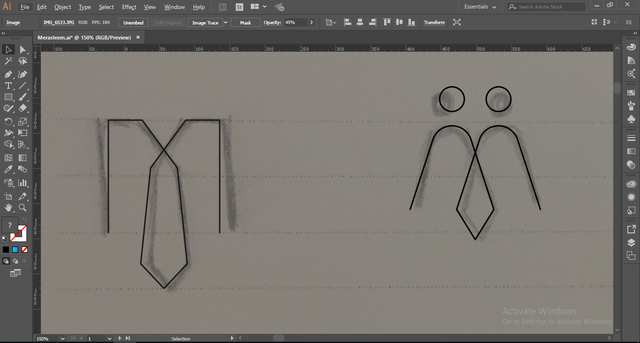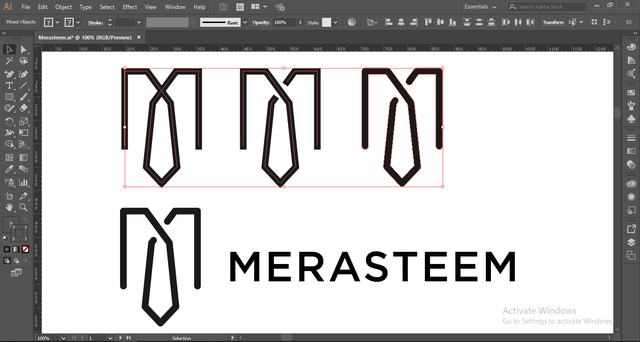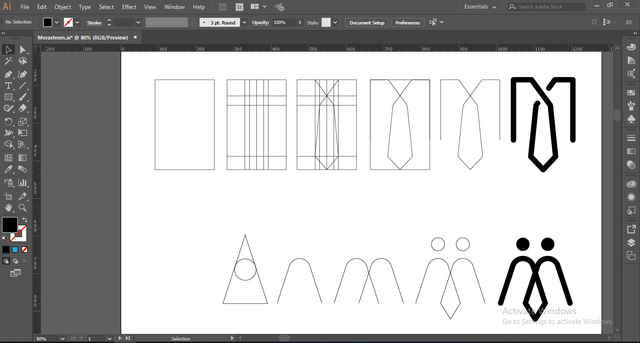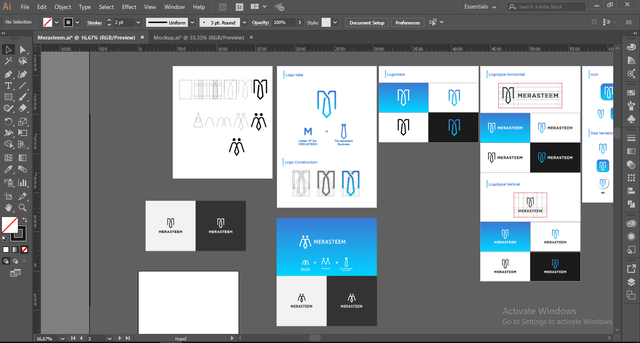 Tools
I created this design using Adobe Illustrator CC
Original files
I provide the source file in the form of vector files (PNG, SVG, PDF and AI file).
Drive Google :
https://drive.google.com/drive/folders/1fcNUFC-ByLaHiMPtndDh35y7lpeRTY3D?usp=sharing
Proof of Work Done
Lisence.


Ciptaan disebarluaskan di bawah Lisensi Creative Commons Atribusi 4.0 Internasional