Repository
https://github.com/ravigohel/merasteem-ui
Update
According to the feedback we got from the utopian mods, we have decided not to reach on a conclusion until the deadline is over.
You can submit your work.
Sorry, this is our first time working with utopian, so we want to apologize for taking a decision before the deadline.
Details
MeraSteem is a project dedicated to people having a business idea but since they do not have enough resources to spend on their idea, we help them to get all the resources they need to make their business plan a reality. You can visit this post to know more about the project. In the name MeraSteem, Mera is taken from the Hindi dictionary, which simply means "MY" or "MINE". So you can create the logo around this.
Components
The logo will be used on
our website
announcement posts on Utopian/Steem.
project's README
project's documentation pages
We have used #4682B4, #008080 throughout our website, so you have to use colors that look good with these colors.
Keywords for the logo:
Mera, My, Steem, Community, Business, Finance, Support
I would like to have the logo in SVG(or PDF) and PNG formats. It should have a transparent background. No width-height restrictions, however, width and height should be the same. (Ex: 100x100, 200x200).
Example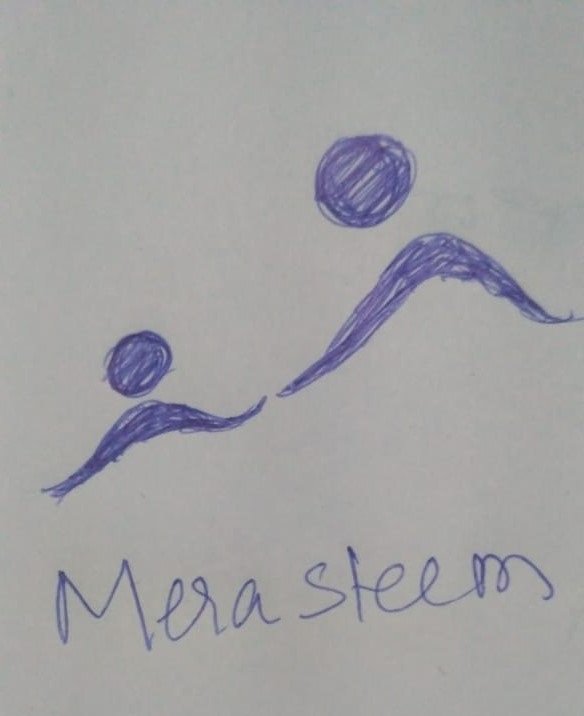 This is something we drew on a piece of paper to give you some idea, what we might like, but this does not set a boundary to what the possible outcome can be, you can come up with anything as long as it is related to what we have described in this post.
We want people to play with the idea and come up with a playful, elegant, modern, professional logo of any type described below.
Logotype?
The logotype can be an abstract logo, pictorial/combination Logo, emblem logo.
Deadline
A week from when it is reviewed.
Communication
You can contact me on Discord at cryptogecko#1584
Github Profile