Steemauto v2 - Development progress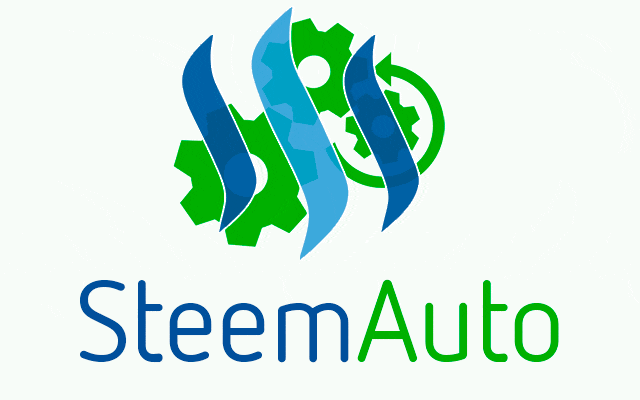 GitHub1: https://github.com/mahdiyari/steemauto-new
GitHub1: https://github.com/mahdiyari/steemauto-backend
Commits: All recent commits
---
1 year ago we launched steemauto with a very simple template and poor backend. Backend improved during the time but front-end is not improved a lot.
I started re-developing steemauto with different language which I believe will deliver more reliability.
Let's keep project un-seen in the production until an official announcement. (no demo)
---

Development progress:
I can say 50% of v2.0.0 is already done. (of course, it is not the end, we will see v2.0.1, v2.0.2, and so on)
What already developed:
Homepage
I believe homepage should be simple and contain a basic introduction.

Sidebar and Navbar
All useful links included in the sidebar and login button added to the navbar.

Authorization
Login and logout methods added (by steemconnect) and some methods for receiving user information from blockchain.

Dashboard
Includes everything you need to know about your account and its activities.

Voting details
Current vote value, maximum vote value, and minimum possible upvote, all in the dashboard.

STEEM and SBD price
By using coinmarketcap's API

Limitations panel
Current voting mana, resource credits (RC), voting mana and RC limitations (threshold), and methods for editing these limitations

Balance panel
Steem, sbd, total steem power (sp), received sp, delegated sp, and effective sp

Last successful upvotes
Recent successfully upvoted posts through steemauto

Last failed upvotes
Recent failed upvotes through steemauto with the error message

Announcements panel
Certain posts by steemauto will be pinned to the all of pages

Stats of steemauto
Some details about total users, daily registrations, daily upvotes, and daily posts (back-end needs more improvement)

Curation trail page
Same as the current version, we added the curation trail page which includes your followed trails, popular trails, search box, and promoted trails (backend for promoted trails is not added yet)

Promoted posts (advertisement)
I want to pin one or some posts to the all of the pages as promoted posts and integrate a bidding system to change that posts on a weekly period.
---
Development plan for the next weeks:
Landing page for every curation trail
Including a short description, account balance, voting power, trail size, curation rewards, and profile details like avatar

More options for curation trails
Included but not limited to the: self-voting, comment voting, including tags, excluding tags, and daily limitation

More details about curation rewards
Including daily chart, most profitable authors, and estimated monthly and yearly earnings

Fanbase, schedule post, comment upvote, and claim reward pages
Let's discuss later
---
Codes:
I tried to use friendly names for all variables in the development process. Also, I explained variables and functions which was a little difficult to understand.
I developed any function in the back-end and any method in the front-end as an independent method. This will make changing or re-using these methods easier.
Go and learn typescript, angular v6 (v7) and javascript, then you will understand all part of this project.
---
Donations:
We accept SBD, and STEEM for donations. Account to donate @steemauto
All rewards from this post goes to support development and maintaining of Steemauto.
With your great support, we can pass another month. Thanks a lot!
You can always vote mahdiyari as a witness by clicking here or through https://steemit.com/~witnesses
This post is submitted to the https://utopian.io
Regards,
2018-12-18