Introduction
My name is Nathaniel Macspeaks, a social media marketer/influencer and an open source contributor.
I have a facebook page where I promote open source projects.
So I choose to run a facebook ads campaign on www.strapi.io
strapi.io is an open source content management framework where users can easily build powerful and secured API's for their products.
If you are wondering what an API is? you can read this article from medium
So I first decided to advertise this product to Nigeria developers but the results wasn't good, so I started a new campaign with India as my targeted location.
India is a country known for their growing involvement in ict, and as a large number of programmers and software developer that will be interested in this application.
Campaign strategy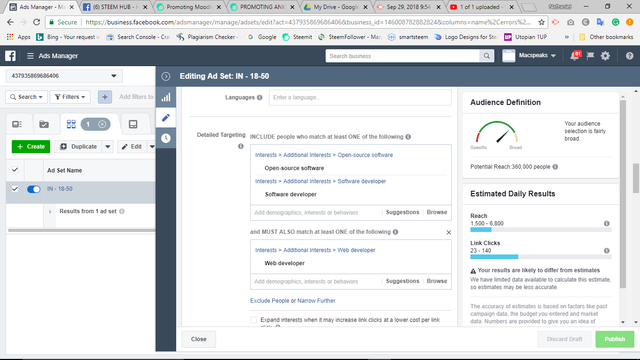 Location : India
Campaign : Traffic
Cost per link click : 0.02
Interest : Open-source software, software developer
Must also match : web developer
Campaign content
"Build API's with no stress, it's fast, simple and secured"
Campaign Results & Summary
People reached: 11580
Link clicked: 515
Result rate: 1.70%
Post share: 2
Here's the link to the downloadable report
Link to the facebook post
result screenshot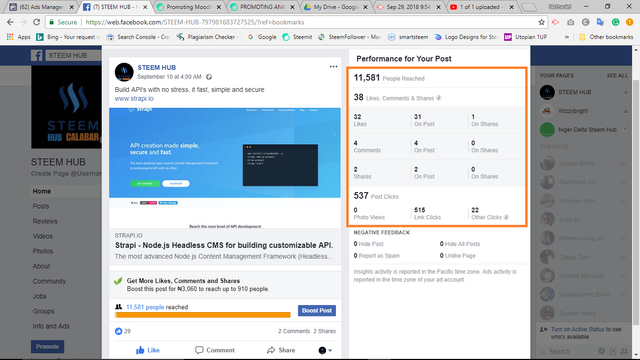 Video proof