Anyone can have a groundbreaking idea. However, most of the time the people who have the idea lack the tools and resources to move further. Having these tools, or an infrastructure to support these ideas, is essential in making the project a successful one.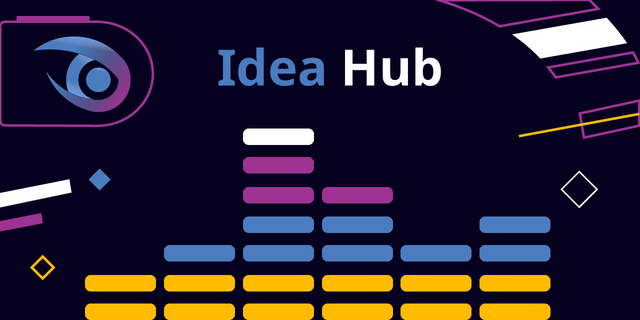 What are these resources that one needs? Let's talk about open source community/projects. I must compliment the person who first thought of Github. Github is a platform to host projects, which allows people from any part of the world to collaboratively contribute to these projects and make them a reality. While this is Github's sole aim, there comes a time when it becomes difficult to get likeminded individuals interacting and supporting the project's development. As you may know, code contributions are not the only valid way to contribute to an open source project. Ideas, bug-reports, graphic designs, and so on are all valid contributions to an open source project.
Utopian colony!
Utopian colony is a platform being developed to bring project contributors and project owners together. As a project owner, you could easily and quickly get support from contributors. As a contributor, you could easily engage with the open source projects you love. Click here to learn more about Utopian if you are seeing this for the first time and here to watch a short video on how you can contribute.
The most exciting announcement (IdeaHub)
IdeaHub is an initiative, launched by Utopian to help build an even stronger community. IdeaHub is here to help bring to life unique ideas that have the potential to change the world. How is this done? To answer that, I must go through some of the milestones in Utopian's history. Utopian has been active for more than a year now, supported over 8,996 repositories, with 65,892 contributions made to these repositories from over 5,470 contributor. The total reward distributed so far to these contributors is 410,420 in STU (Steem Token Unit). With this experience, we know what is needed to build a cool community project and get everyone engaged.
_We want to see more unique ideas turn into a usable product. We feel that most ideas never come to fruition because of lack resources. Those missing resources can be funds or people to share the idea with to turn them into a reality. We are trying to close the gap between people with ideas and the contributors who can help realize them and make them useful in the real world.
The process
Are you excited about this initiative? You should be! Here is how to register and pitch your revolutionary idea.
Please note that the show goes out live every Monday from 8-9PM UTC.
Join Utopian's discord server: http://discord.utopian.io/

Quickly introduce yourself on the #introduction section

Navigate to the #get-onair channel and tell us a little bit about your project idea

I will get in touch with you to line you up for the show.
This initiative was first announced here with the first folks introduced and registered to pitch there on this post. You may listen to the recording of the section here. This is well organized and even better this year, because we will be distributing it to our social media channels. Those includes our podcast, Facebook, twitter, twitch and vimm.
See you on the show next week, on Monday 8-9pm UTC
Join the community on Discord: https://discord.gg/azdmM3v

First Time Contributing in Utopian.io?
Learn how to contribute on our website