Actifit Etiquette - Content/Posting Guidelines
What is Actifit and Who are its Users
@actifit is a Dapp built on the steem blockchain that has been rewarding users with tokens & steem cryptocurrency (via steemit upvotes) for being active and for posting their activities!
This app has attracted both existing steemit users and also new users who have no prior knowledge of blockchain based social media and/or steem(it) guidelines.
Posting content on the steem blockchain as most of us know is/can be a rather demanding task. Most of steemit users have a decent knowledge of guidelines but very often we witness cases of evident plagiarism (text or image) or the use of license-protected images. As we have seen a number of abuse cases by users and we have received many questions about what is accepted as an Actifit Report Card , I decided to craft a post explaining everything in detail.
So, what is the reason of this post's existence?
With this post, I would like to inform @actifit users of the posting guidelines for their Actifit Report Cards. This post is authored in order to educate and to guide new or existing users about what is permitted, what is not allowed when posting your report card, and how you can potentially enhance your posts (and thus maximizing the incoming rewards).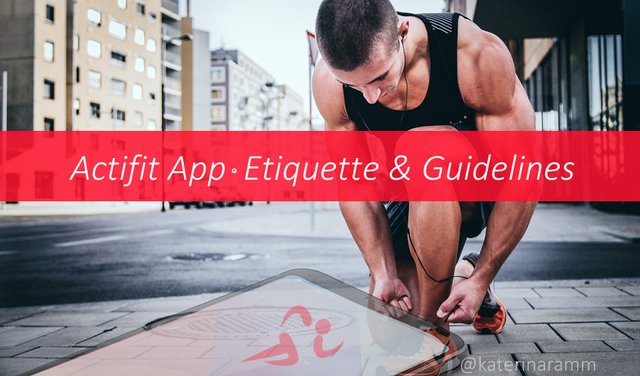 Repository
https://github.com/mcfarhat/actifit
Actifit - A Dapp that Rewards You for Being Active and Posting it on the Blockchain!
Actifit is an innovative Dapp1, available for Android and IOS Users. The users who download the application can then track their activity (through their in-phone-built sensors) and every 24 hours (before the app count resets), the users can post their activity report to the steem blockchain and get rewarded with AFIT tokens and cryptocurrency rewards (in the form of Steem Power and SBD).

Are you New on Steemit?
If you are new steemit users, these links are for you! Please take a look at the below links to understand more about this platform and how to make the most of it.
How does Actifit App Work?
Actifit app counts the users' activity, through sensors in the mobile phones. At the end of your day, you can post your activity report to the steem blockchain, thus getting rewarded with both tokens and upvotes.
Every 24 hours, the application count resets, so if you wish to post, it is recommended to do it prior to the time your phone shows midnight! (You can also set a reminder to ping you on your mobile phone)
For posting to steemit, you need to select at least one of the activities and post a description of at least 90 characters.

Actifit Posting Guidelines
We request that both the activity selection and the post description are honest and originally written.
What is NOT accepted as an ACTIFIT Report Card Post
intentional plagiarism
copied-pasted text from sources without proper attribution
posting the same content on a daily basis
posting meaningless content
the use of not original images (if for the scope of your post, an image is required, please provide proper attribution)
If your account is found abusing the guidelines you can get banned from receiving rewards from actifit and any tokens will be taken away from your account.
If you have any indication of users abusing the system, please feel free to share it with the management or moderation team on discord
---

Actifit App Rules
Actifit rewards honest and health-related fitness activity. There are specific anti-abuse security measures in place that are constantly improved as the time goes by.
Please Note:
Using multiple accounts by single owner for Actifit rewards is not something acceptable under our terms. Abusing accounts will be banned from Actifit rewards and any already rewarded AFITs will be removed
Our app detects improper device status, including rooted devices, ones without a SIM card, or ones which are running as emulators.
If Actifit app faces troubles starting on your device, this means a red flag has been detected. If you own a dual SIM card, make sure you have the SIM card in the first slot, and that it is selected as the default SIM card
Reporting abuse is something we value, and is also subject to reward. As in any other cryptocurrency or token system, the number of tokens is scarce, hence abusers are actually taking shares of others once they conduct in such abuse.
---
Frequently Asked Questions Regarding Posting Guidelines
May I post in my native language?
Of course you can but the above guidelines apply
---
Can I post more than 90 characters??
Of course you can, you are also encouraged to! We reward well crafted content regarding actifit
---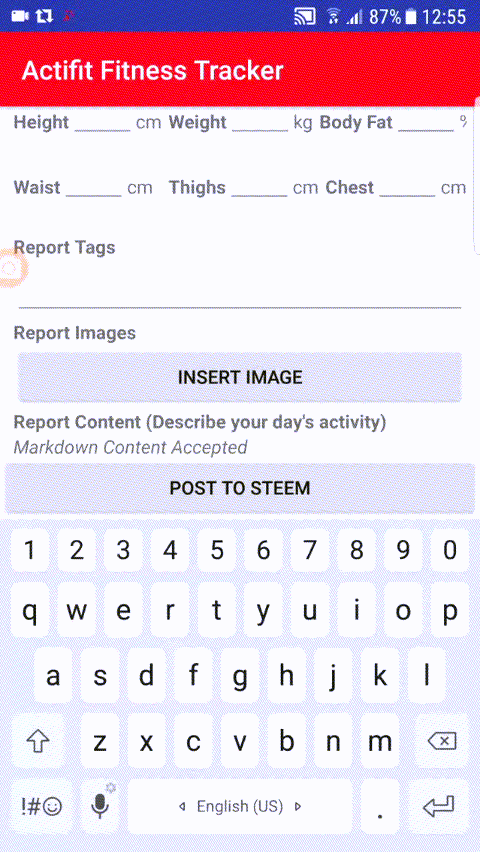 Can I edit my post after I post via actifit?
Yes, you can use any editor such as busy, actifit.io's editor etc to edit your post, correct typos, add photos etc
Please note that some versions of esteem app still cause issues when used to edit your reports, via removing essential info Actifit uses to identify proper reports. This prevents related reports from receiving rewards.
Until this issue is officially fixed via the esteem team, we advise that you use other Steem interfaces for editing, including our own actifit.io, steemit, busy or others.
I really want to make my actifit posts stand out, but I do not know how...

We encourage you to take a look at the channel #cool actifit related posts on our discord or to discover trending actifit posts or visit us on discord and chat with other actifitters! Inspiration & Motivation is Guaranteed!

I think I have spotted a system abuser. Where / How do I report it?

We invite you to visit our discord and let our Management or Moderators' Team know about this with a direct message.
---
Stay fit, with @actifit app and get rewarded both in tokens & steemit upvotes for your activity!
---

---
Please note that all images used are CC0 Licensed - gif created by me - rulers and @actifit symbols used with permission
Thank You for visiting & reading! 💙