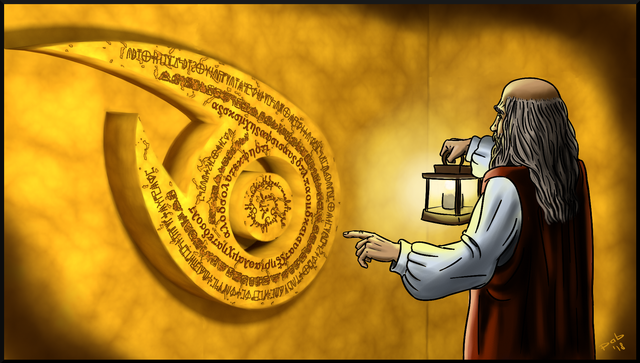 This post is published in relation to the @utopian-io & @davinci.polyglot translation project, by a selected Translator for the Italian language
---
Project Details
Please find all project details on my previous post.
Check out the whole project on GitHub and the Byteball website.
Invito, inoltre, gli amici italiani a dare un'occhiata all'iniziativa di distribuzione Byte attualmente in corso a Milano.
Contribution Specifications
Translation Overview
This translation is roughly 2000 words long, which I've divided into 2 rounds of translation. In this second half of the work, I finished translating the homepage and all other strings from other pages on the website.
Languages
SOURCE LANGUAGE: English
TARGET LANGUAGE: Italian
Please refer to my application for my expertise and experience as a translator.
Word Count
CROWDIN COUNTER: 984 words (2022 - 1038 from the previous half)
ACTUAL TEXT: 993 words
Here is the Google text file with the sentences I translated, with all code and duplications removed. It's the file I used for my word count.
Proof of Authorship
Access to the Crowdin project is limited, therefore I don't think the project, or the activity feed will be accessible if you're not accepted into the project. I've linked both pages in case I'm wrong about this.
Here are a few screenshots of my contribution's report and activity feed.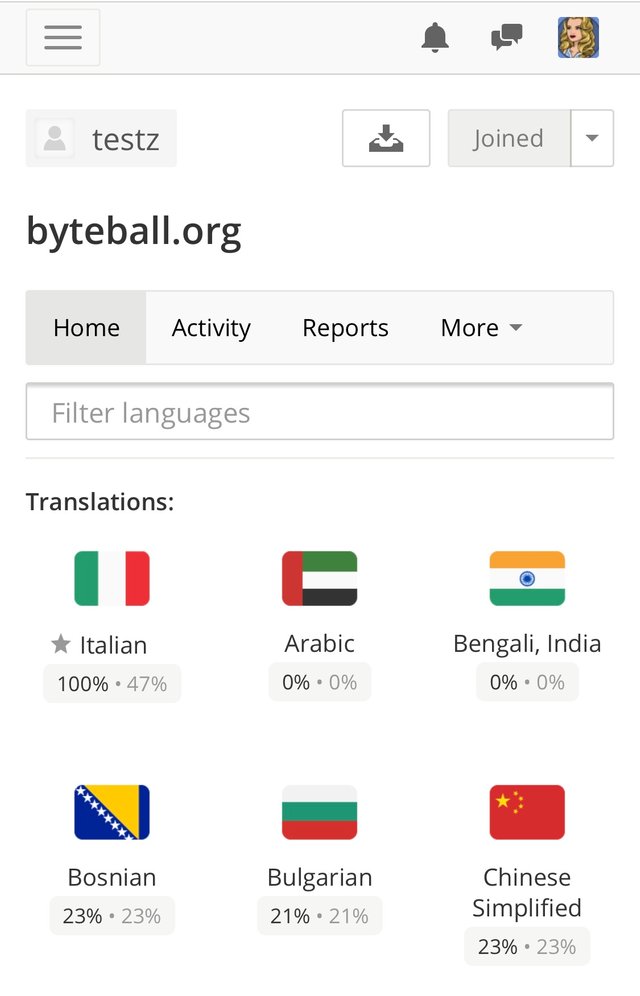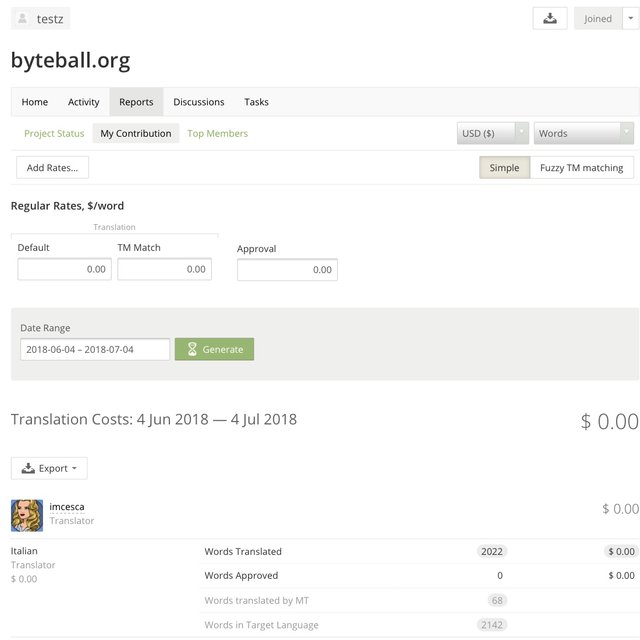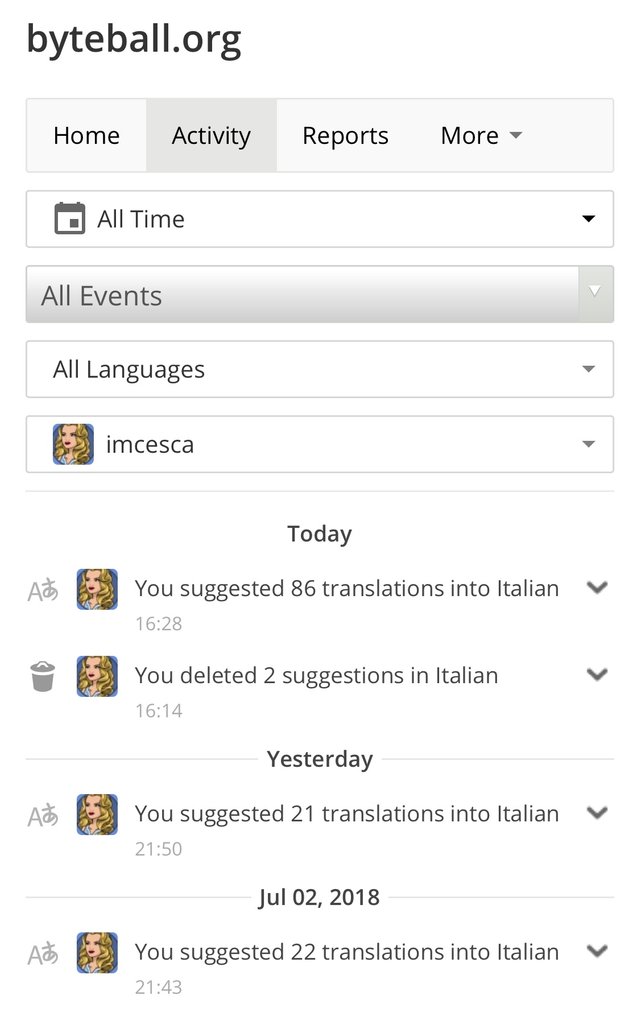 ​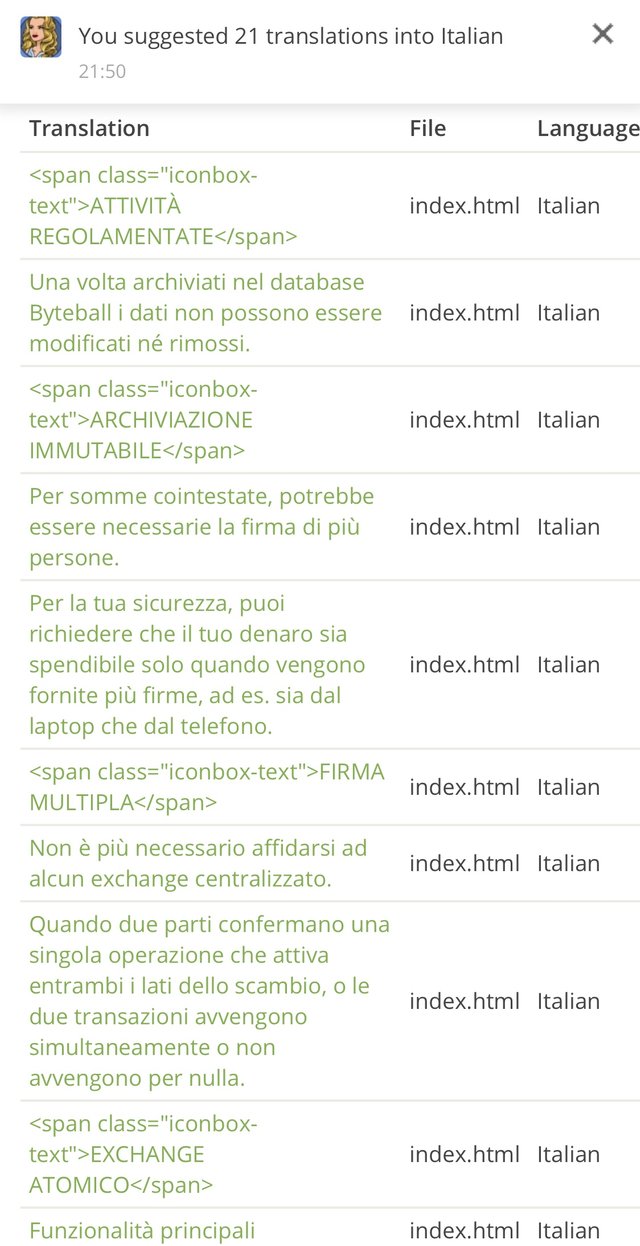 ​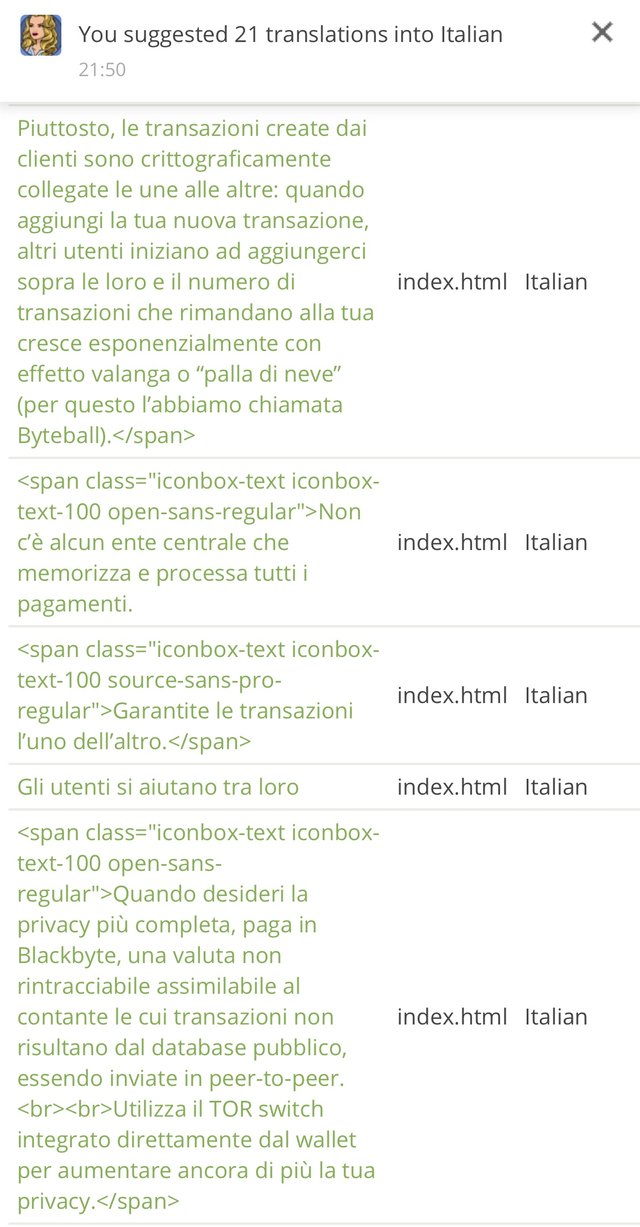 ​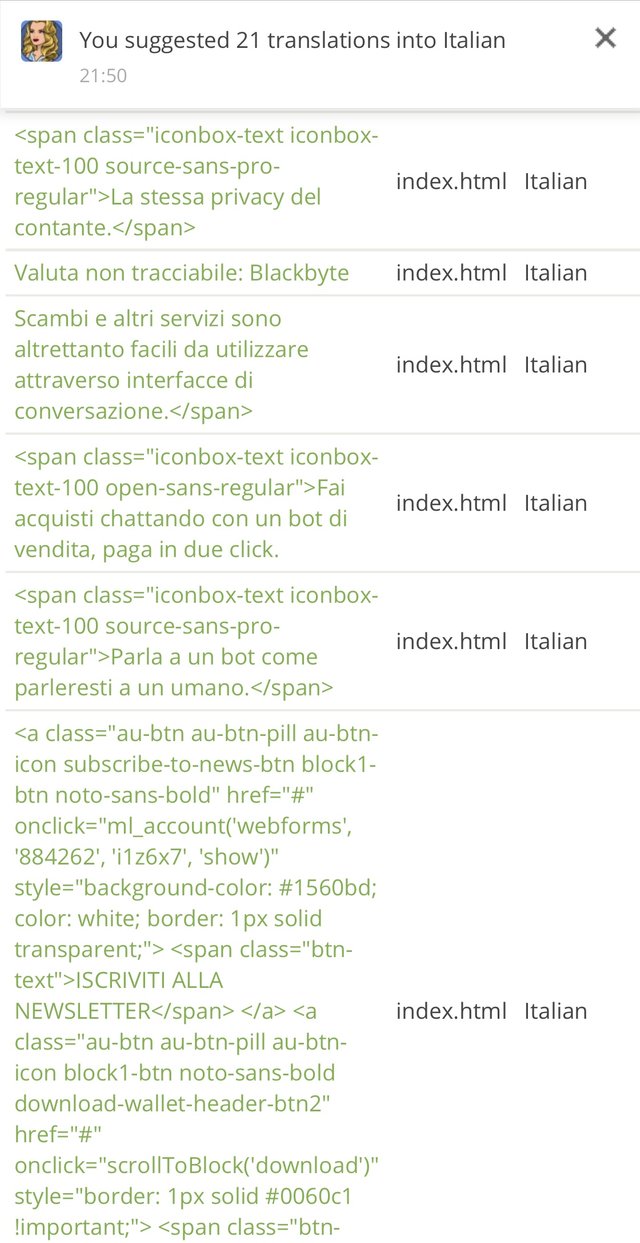 ​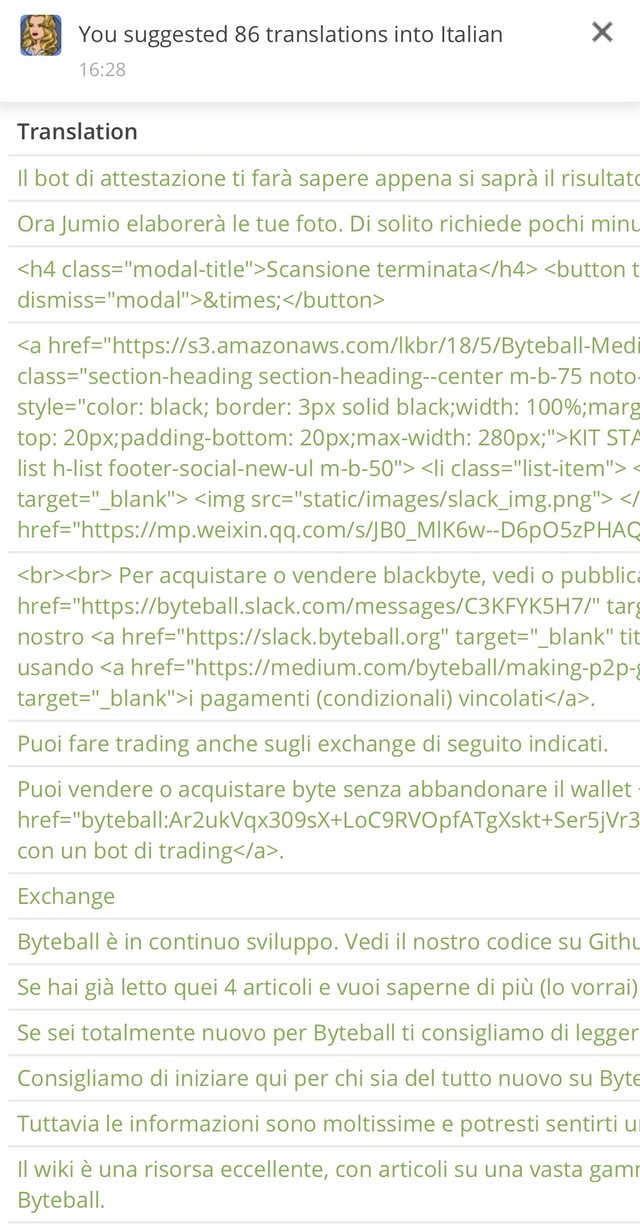 ​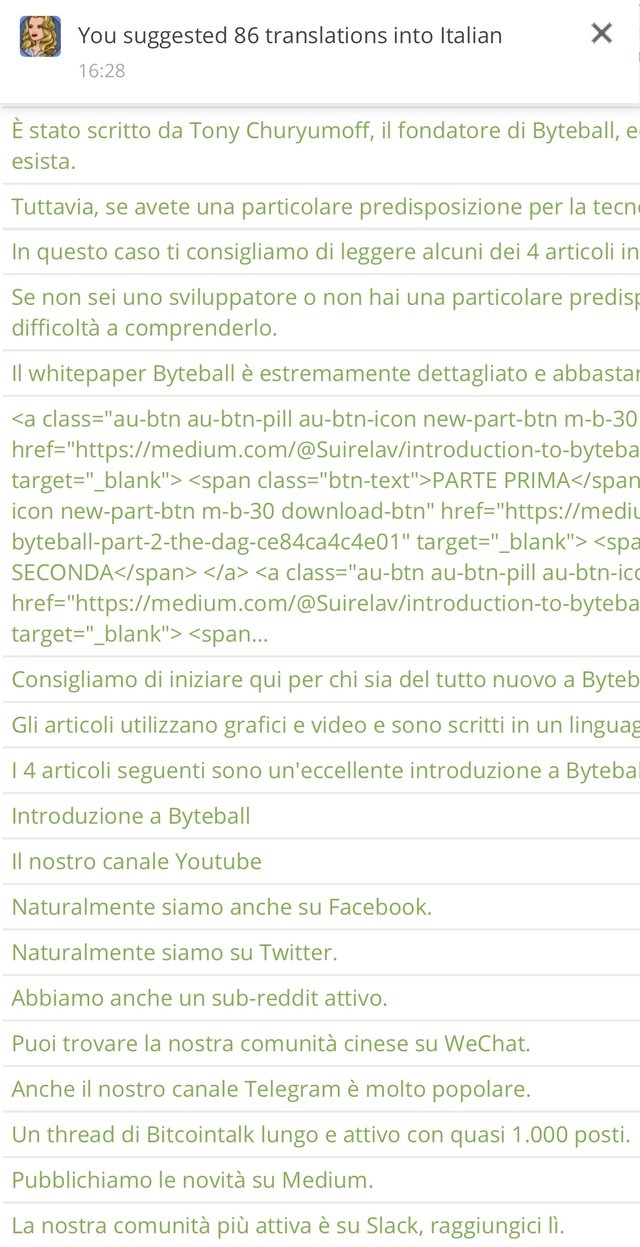 ​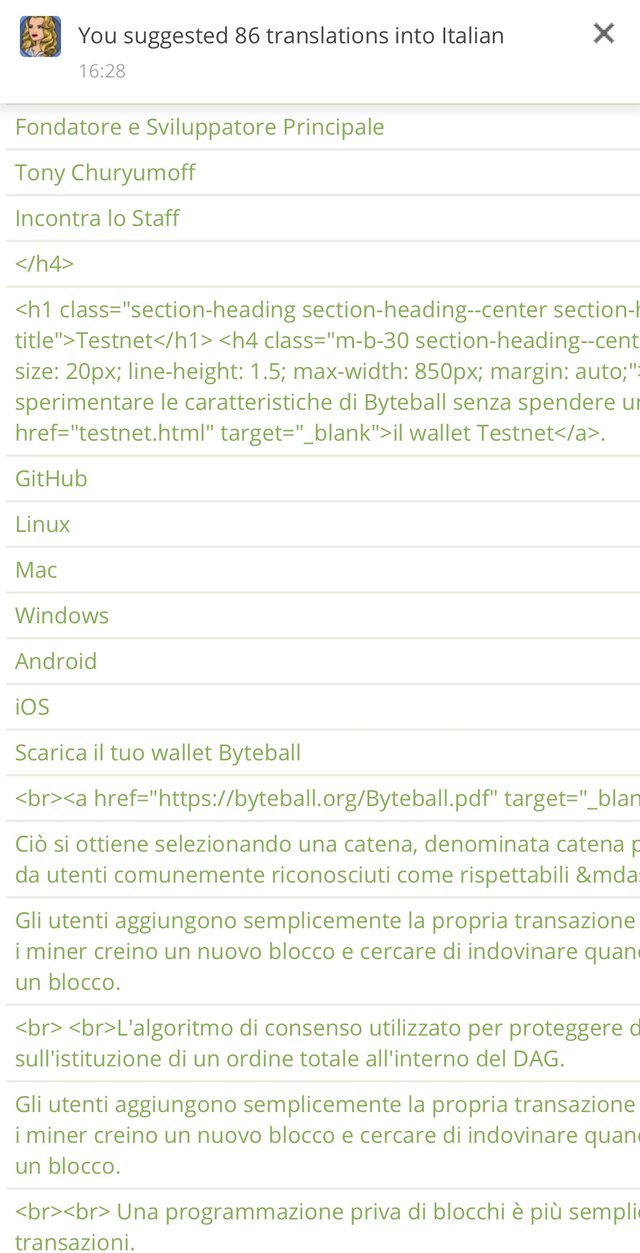 ​