Talking about Utopian.io at Montreal's JavaScript User Group Meetup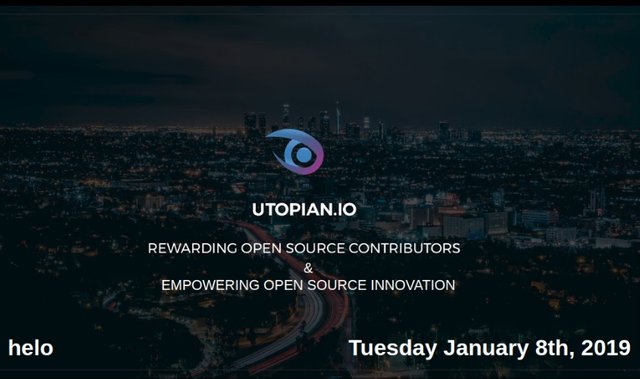 As announced on their website http://js-montreal.org/ I gave a presentation about Utopian. For this I took last year presentation deck I made and combined it with a newer deck I was provided by @techslut.
My presentation was more focused on the mechanics of making a contribution, the post on Steem, the moderation and the reward. There were more than 60 people in the audience and everyone had a GitHub account, so that's a good start.
I showcased three recent contributions as good examples of articles, task request and reviews.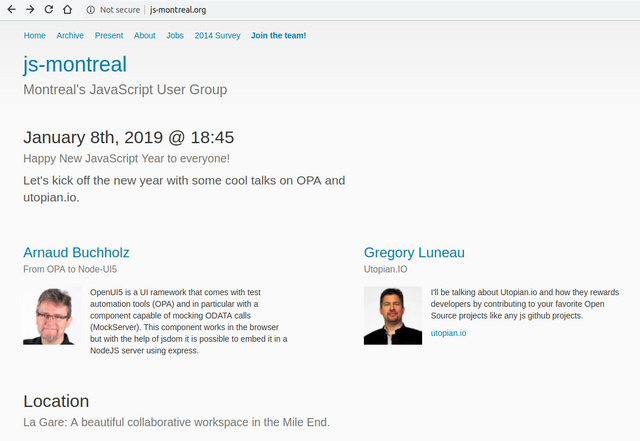 The picture below is not of me but of Arnaud Buchholdz, the other presenter of that evening, who gave a great presentation on his own open source project https://github.com/ArnaudBuchholz/node-ui5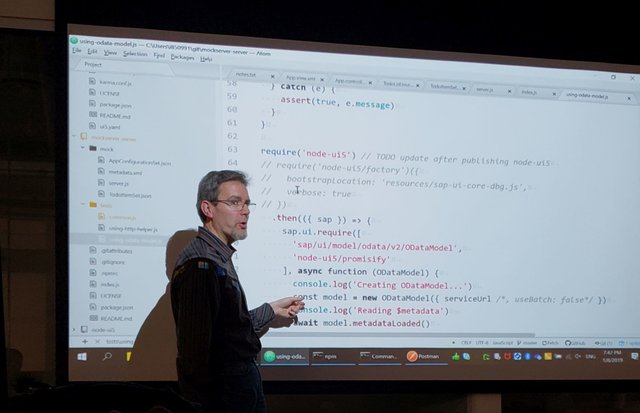 At the end of my presentation, as I asked if there was any question, as certain as I am that the earth is round, someone asked the inevitable question when crypto-currencies are involved; Where does the money come from?
While revealing the secret of money creation: inflation, I found it important to highlight the simplicity of use of the blogging platform Steem provides and not get stuck in the complexities and paradigm shifts that crypto-currencies induces in the critical minds.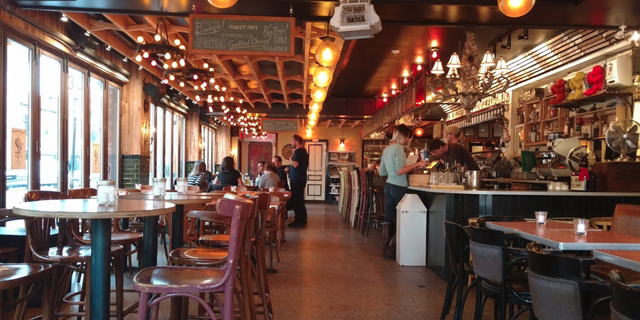 A tradition of the Monthly meetup is to head to the Waverly Bar and socialise with the other participants after the meetup is over. I had a great time there as well and had the time to answer more questions about Utopian.
Repository
https://github.com/utopian-io/join.utopian.io
Series Backlinks