Hello! Steemians. Today, I'm beginning another new blog series. Pardon me for other series I am yet to complete.
The itch to begin this series actually started a few days ago. The 3rd day of this month to be precise. We all know that the new year tends to put everyone in the mood of sober reflection. We reflect on our achievements in the past year and also our shortcomings. Like every other new year, most of us tend to make new year resolutions and set plans and targets for the new year. One of the plans for the year was to get more productive in my daily activities and also, properly manage my resources.
To achieve this target, I sought tools to help me and I found these apps.
Activity diary.
My expenses.
The name of the apps are descriptive, so you can already tell what they do.
In this series, I will be reviewing these apps in different posts. For each app, there will be two episodes. The first episode will be a general overview of the app, while the second will be a review of the app's features.
The first app I will be talking about is the "Activity Diary"
Keep track of your activities with Activity Diary Episode 1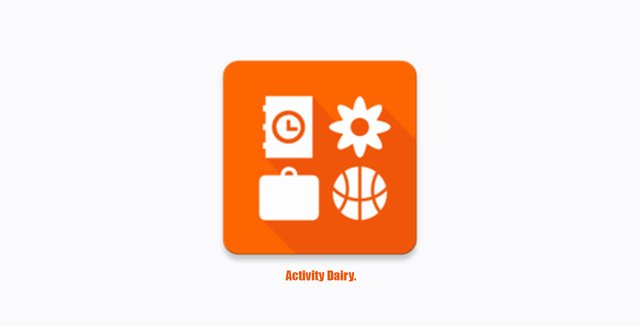 One of the characteristics of a healthy living human is unending activities. Even in the state of doing nothing, we are still engaged in an activity. It is called resting, or, relaxing.
In today's world, with everyone trying to get things done, and make ends meet, we are engaged in so many activities. Sometimes we are able to keep track of those activities most times we are unable to. At the end of the day, feeling stressed out and tired, we are left wondering how we spent our day. This used to be a huge problem for me until I found an app that could help me keep track of my activities of the day.
The activity diary is an app I have used some time ago. But, after I lost my previous phone, I forgot about the app. That was my days at that time were mostly uneventful and the app wasn't necessary anymore. But recently, life's been really busy for me and I reunited with the old app again. Well, the reunion happened majorly because the project owner contacted me about something I promised to do on the project.
These are the talking points in this article;
What is Activity Diary?
How the app functions.
Why it is necessary to keep track of daily activities.
Summary
In between these talking points, I will be sharing my experience with the app.
I hope you have an enjoyable read.
What is Activity Diary?
Activity diary is an open source software developed by Raphael Mack. The basic function of the software is to help users keep track of the activities they perform. At the end of each activity, the app automatically saves the log in a compartment called the diary.
The software is not multi-platform for now, and I don't think the developer has plans to develop versions for iOS devices. Currently, the app is only available to Android users. I think the app is supported on all android versions because the developer didn't specify. However, devices running older Android operating system(android 2.3 to 4.4) may experience a lot of bugs, especially with the latest public release of the software.
The app has received some updates and bugfixes from the last time I used it though. The most noticeable change for me was the new icon. In terms of functionalities, I really didn't notice any change. The user interface still remains the same as the older version I used. Maybe more time with this version and I will discover new things.
---
How the app functions.
The functionalities of the app are very easy for even babies to navigate to talk more about tech geeks and wiz. The app is pretty simple. The first time I launched the app, I didn't have to try too much to know how to use the software. In less than 2 minutes on the app, I had known everything I need to know. I love that kind of simplicity.
When the app is launched for the first time, you are immediately into the app. Which is something I found a bit awkward. I would have loved it if there is an intro slider after the app is launched for the first time. The intro slider basically introduces new users to the app and show off some important aspects of the app. The unavailability of an intro slider doesn't take anything away from the app and is considered aesthetics. But, it is something that is common with almost every app. Another thing that would have been great is an animated help guide that just tells users what each button perform or stuffs like that. But like I already stated before, the app is pretty much easy to use. The unavailability of an animated help guide wouldn't be a deal breaker for anyone.
The main page of the displays a preset list of activities. When you click on any of these activities, it becomes active and the app starts keeping track of your activity.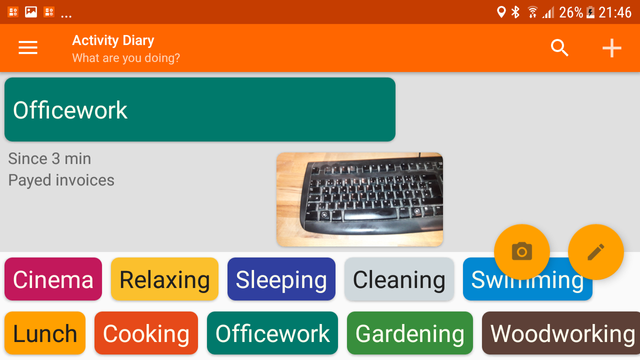 source
When you are done, you simply need to tap on the active activity to end it. It is easy as eating cheese pizza. At the end of any activity, the record of the activity is stored in the diary which can is found on the options menu.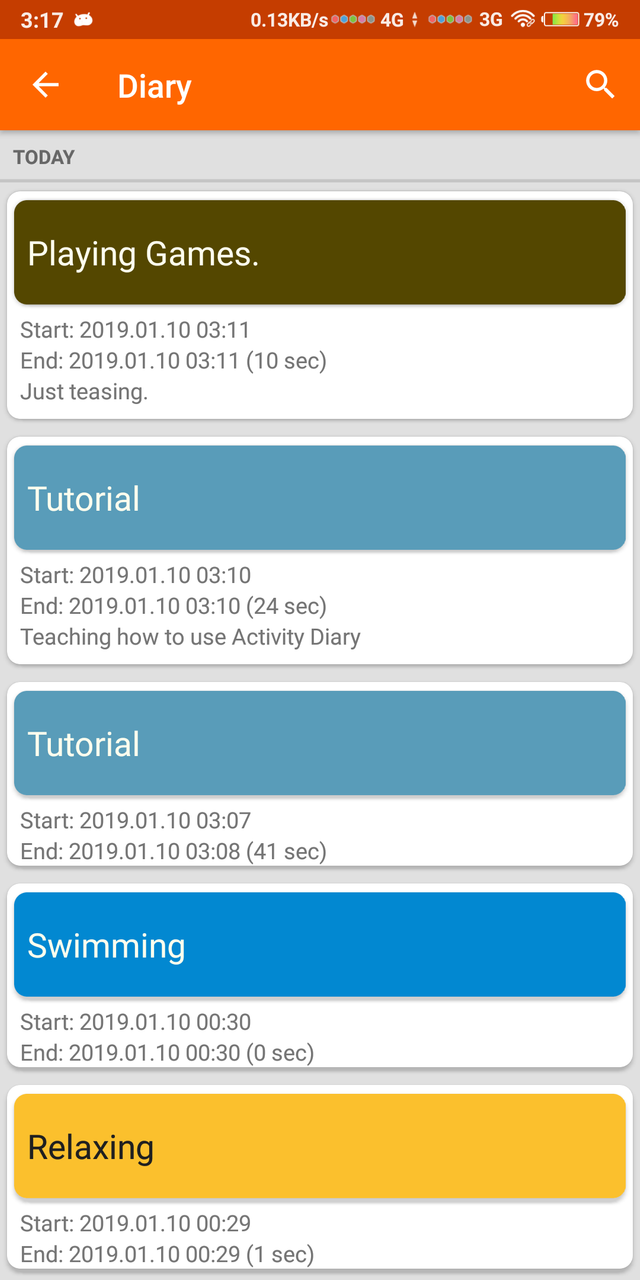 Here is a short video showing how the app basically works.
---
Why it is necessary to keep track of your activities.
This part of the article is me indirectly telling you why you should download the app(Activity diary) that helps you track your activities.
Like I stated in the introduction of this article, it is important to keep track of our daily activities. Most of us are smart enough to recount our activities for 2-4 days. But even the human brain has its limits. By next week, when called upon to recount activities you engaged in last week, you might be unable to do that. This is why having this app is a great idea. Not only will your brain have the rest it deserves, but you'll also be able to have concise and accurate information of all your activities over a period of time.
The importance of an activity tracker will be appreciated by mostly business, and, work orientated folks. These are people who are very conscious about how they spend time. The app can also be useful to people who just want to keep track of whatever they do daily. Especially the ones that have actual hard copy diaries where they write down their daily activities and thoughts for the day.
These are the reasons why it is necessary to keep track of your activities, it helps you to know;
Your level of productivity.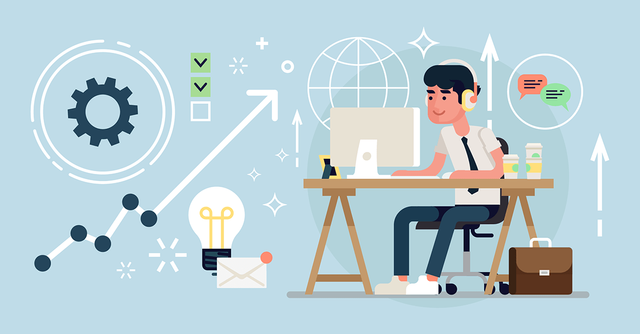 source
Keeping track of your activities helps you to know the level of your productivity for that day. This is one of the most important things for me about activity tracking. Every month, I set goals and target to achieve before the month's end. To be candid, the goals are mostly financial goals. I don't have an actual job, I am actually a freelancer. This means that I don't a static daily routine. On some days I'm working on a project, other days I'm not. But each day I strive to be productive. However, at the end of most days, I can't tell if I have been productive or not. But if I had a track of all my activities that day, I would know if I have been productive that day or not. Anyways, it will be good to point out that my metrics for measuring productivity, would definitely differ from yours. This means productivity is directly proportional to your point of view. For me, if I engage in freelancing for six (6) hours and another three (3) hours taking online training courses for some certain skills, I will deem that day as productive. For you, it might be doing some bodily exercises.
Aside from helping you keep track of your level of productivity, it could be a means to boost productivity. How?
Some time ago, when I first utilized the app, I put myself to a test. I said I would finish a job I was doing for a client within two hours. I activated the activity in the app and set a time for when the activity would end. So I began work on the job at hand and I got the job done under two(2) hours. The motivating factor was that I didn't want to lose to the app. I was glad that I didn't lose.
Your adherence to your strategies in achieving goals and objectives.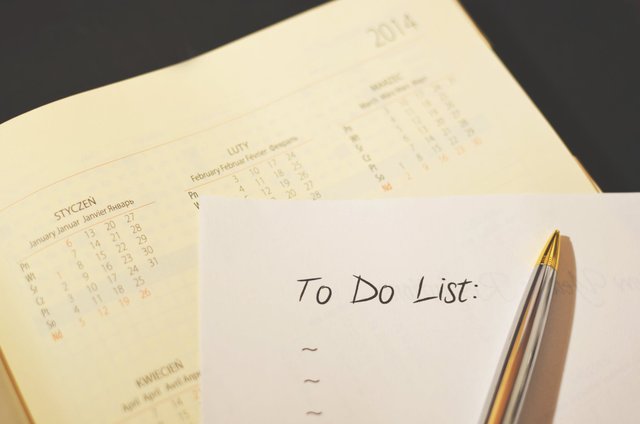 source
Keeping track of your activities would let you know how you adhere to your strategic goals and objectives. This is almost the same as knowing your level of productivity but really it is not.
For any goal to be scored of achieved, you have to have a formation. Get a clue from the game of soccer. Sometimes goals are scored by mistakes, but at other times, it is achieved by following a game plan, which is the formation. Formations are simply strategies. If your goal is to burn at least 100 calories by the end of the month, your strategy would be burn at least 3.5 calories every day. If you decided not to use the conventional way of hitting the gym, your plan will be to engage in activities that will enable you to burn that amount of calories. Using this app, you will be able to tell if you are adhering to your strategies.
Your level of physical activity.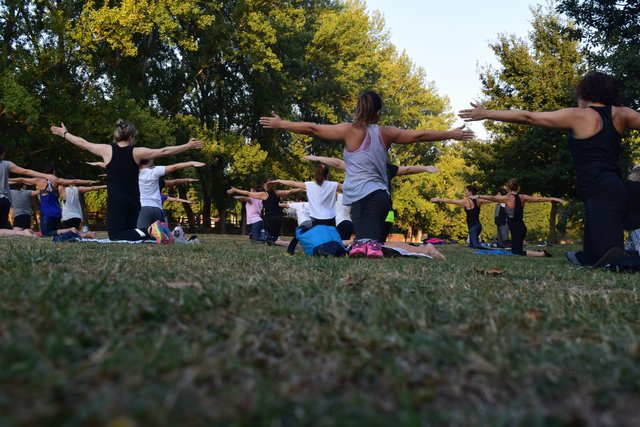 source
Like I already stated above, the app is useful to business or goal oriented individuals likewise basic users. Keeping track of your activities lets you know your level of physical activities over a period of time. How much time you spent doing something today. Whether it's relaxing, reading a book, seeing a movie. You know every you engaged in.
These are the three main reasons why it is necessary to keep track of your activities. In a parallel universe though, it might work as an alibi. I'm sure this would never work in this universe where almost everything can be manipulated.
---
Summary.
In this article, I have been able to address all the points I listed in the introduction. My major talking point was "Why it is important to track your activities". Although I mentioned and explained three points, I know there are more. So basically those are the points that are of high priority to me. Those are the reasons why I use activity dairy. The app is great, I must confess. This is not a convincing story just so the app can be downloaded. The general concept of activity tracking is important and I just happen to know an app that is great at it.
In the next article, I will be reviewing all the app's features. While doing that, I will highlight the pros and cons of the software.
Thanks for reading.
Links
Project repository: https://github.com/ramack/ActivityDiary
App download link: https://f-droid.org/repo/de.rampro.activitydiary_134.apk
Resources:
The content of this post is based on my knowledge of the project and mostly my experience. All images used have their source links provided just below them.
Series backlinks:
This is my first post in this series.
Github profile: