Repository:
https://github.com/Volentix/papers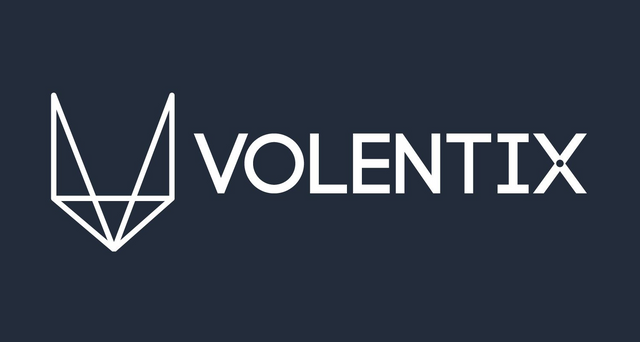 Repositories:
Crowdin:https://crowdin.com/project/volentix-papers
Github:https://github.com/Volentix/papers
Project Details:
Volentix is a cryptocurrency and blockchain-based multifunctional ecosystem that includes four pillars:
○VDEX
VDEX is envisioned as a distributed, decentralized digital assets exchange with emphasis on user experience, security, speed, authentication, ease of use, scalability, multi-asset support, and community development and governance implemented by a decentralized autonomous organization (DAO) constructed on custom-built applications using EOS.IO smart contracts and related technology.
○VERTO
Verto is a multi-currency wallet that will allow access to the Vdex. Verto will also have integrative functionality of other DApps like orderbook settlement from VDEX and a crypto ratings and rankings dashboard from Vespucci.
○VESPUCCI
Vespucci is a new system, developed by Pythagoras Systems, that monitors the evolution of blockchain and cryptocurrency markets and, by harnessing the power of cutting-edge AI and Machine Learning technology, delivers unbiased, robust and up-to-date rankings that represent the real value of a very wide spectrum of coins as well as their potential.
○VENUE
VENUE allows users to receive some VTX tokens in exchange for their help and participation in submitting works.
Contribution Specifications:
It's my first contribution for Volentix Papers.I translated Verto Wallet some time ago. I'd been translating file README.md. I have already translated 1010 from 11679 words of this project. During the translation of further parts of the project, I learn more and more about it!
Current Session:
In this part of the project, Volentix brought us closer in their 4 pillars: Venue, Verto, Vespucci and Vdex. They also explained a few things about architecture itself: Operating system, Context free actions, Binary/JSON conversion, Parallelization and optimization, Web Assembly(WASM).
Let's take a look at context free actions, because it caught my attention. In simplest words as always. Context free actions are like other user actions, except they lack access to the blockchain state to perform validation. This enables EOSIO to process all context free actions in parallel just like signature verification. More importantly, this enables generalized signature verification.
Samples:
Volentix introduces VDex, designed as a distributed, decentralized digital assets exchange with emphasis on user experience and community development and governance.
The Volentix ecosystem will exist atop four pillars, an initializing array of applications specifically known as Venue, Verto, Vespucci, and VDex.
A Context Free Action involves computations that depend only on transaction data, and not upon the blockchain state.
Translation of Verto Wallet: https://steemit.com/utopian-io/@froq/translation-polish-verto-wallet-1064-words
Current VTX Price: $0.1398 USD
Total Remaining: 256,351,607
Words Count
1010
Source language: English
Target language: Polish
Proof of Authorship:
My Crowdin Profile: https://crowdin.com/profile/FroQQQ
My activity link: https://crowdin.com/profile/FroQQQ/activity