Peer Query core open source release, what you can do with the platform and more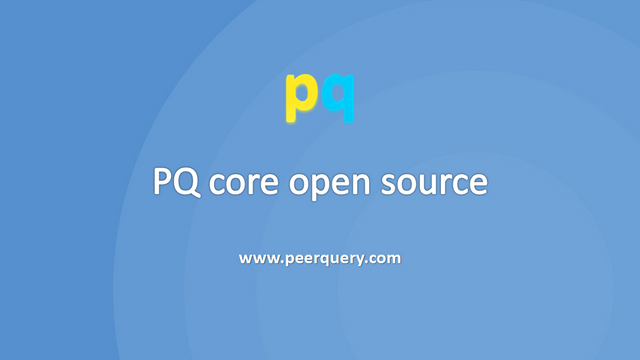 The new Peer Query is here and these are the basic things you should know about this new app.
Creating of projects
Do you have any community project, professional or personal project? Have you been wanting to build a project but have not yet done so?
Peer Query offers a common ground to list your project so as to find prospective partners, supporters and community.
You can also publish project reports to Steem. These reports are the typical Steem posts which mean they share all the features of the Steem blockchain: cash rewards, tamper-proof censorship-proof content publishing.
Creating a project is free, and you can create as many as you want. We will soon add many new features for projects.
Content exclusivity
Peer Query will now only feature posts created through it. On both the reports explore page and a user's profile, you will only see reports published by the user on Peer Query.
However, you can still view posts which have not been created on Peer Query through the URL scheme: /@author/permlink.
Lots of things are broken
As noted in the first post, several functionalities of Peer Query have been put on removed from this update. Commenting, voting, resteeming, following accounts as well as other functionalities have been removed but will be restored soon with many new additions.
Our sorting algorithms
Sorting  algorithm for reports is almost literal according to the button label. The only unique option is the "featured" label. To be shown in the featured section, all a report has to have is to be linked to a project.
Sorting algorithm for projects is also literal. Similarly the only unique option is the featured label. To be shown among the "featured" section, a project needs to have its Steem, Website and Facebook fields filled.
Technological stack
Peer Query is a Node.js app. Our backend is built on Express.js, Mongoose, EJS, while the frontend is built on Semantic UI, Query, DSteem and others.
Webpack is our build tool, Steem authentication is by Steem Connect v2. When it comes to operations; servers are on AWS ELB, CDN by CloudFront and DB by MLab.
Open sourcing the new app
This new app is already open source, and the code could be seen at: https://github.com/peerquery/beta. You are invited to explore and contribute to the new app.
Beta release series:
Peer Query core upgrade: finally a MVP for Steem powered peer-to-peer collaboration
See the new Peer Query platform: https://www.peerquery.com/