School is a necessity in today's society and every man wants His child/children to be properly educated.
Mostly in Africa, parents with highly educated kids are held in high esteem and they have exclusive bragging rights over their counterparts with no or less educated child/children. For example, If Mr Adams has 5 well-educated children, He can comfortably speak and advice people in any public community gathering. The people especially youths will listen and give him the necessary respect that he deserves because they see him as someone that has been able to plan and also can afford to send His children to school.
Sadly, that is not the case of Mr John who is His other counterpart and cannot afford to send His children to school. Mr John cannot gain the respect that Mr Adams will get since His own children are uneducated and are probably roaming the community with no good job except hard labour. To the community, Mr John has failed in the aspect of taking care of his family and losing respect is surely part of the penalties he has to pay.
You must be wondering why I gave the above Illustrations, you'll surely get your answers as you read down the post.
The above illustration was meant to give u a peep to why some parents toil hard to send their wards to school. It gives reasons why every student should make good use of the opportunity because so many people would give up everything to have such opportunities. As an African, I know the importance of education and the pride it brings to the parent, family and the whole community at large.
This is why this series is aimed at introducing applications that would be of good use to any student irrespective of the school or programme involved. Every student should always know the reason he/she is in school and must always try to properly utilize the time given to him/her by the institution in other to graduate on time thereby making his/her family proud. This series will help you better manage your time, money, task and also gives you some application that can help you manage your fun life well.
I have already covered a lot of grounds and I really wish you can take out time to go through all the previous blog post in this series. You will find the links to all the six previous blog posts on this series in the links section of this post.
Today's blog post will make it the 7th post in this series and will be focusing on phone privacy through an application known as 'Apps Lock'.
Individual privacy and security is a major concern in this new generation where information and data can easily be shared within minutes to millions of people around the world with the help of the internet.
We've witnessed so many cases where vital private details where leaked online by friends of the victims. Some of these friends had access to the victim's device at one point or the other. They probably transferred or stole one or two details without the knowledge and consent of the victim.
Why a third party lock app?
I know a lot of people are probably asking the above question. Normally, it does not really make sense to get a third party lock when you can easily activate the phone inbuilt lock thereby giving no one access to your device. I once used to think that way until I met an incident that changed my perspective towards locking of my device. It is always advisable to keep your phones lock free especially if you are hitting the road or going to a new location. This is necessary in case of an emergency. For example, a traveller can be knocked down by a car and a passerby wants to help inform the family of the ugly incident, the passerby can't do that easily if the victim's phone has a password. In matters of emergency, every second matter and we can save a lot of valuable time if our phones are not on lock.
However, not locking your phone also can keep your information at risk and anyone that has access to our device can easily steal such information. A lot of students have been blackmailed and forced to give in to demands that they don't like just because someone else got hold of private information and sometimes personal nude pictures or sex tapes. Even romantic relationships are not left out in this privacy issue. So many of them have been scattered because party A got to see what hurts him/her in party B's phone. The trust also reduces if you totally lock the phone because it will now look as if you are hiding something really bad. This kind of different instances has constantly made people keep looking for the best way to better handle privacy.
After analyzing the above situation, I found out that the only way out of this particular issue was to keep your phone unlocked while you lock selected sensitive applications. This method makes your phone accessible in case of an emergency while keeping your sensitive information safe in the locked applications.
Most of you will agree with me that this particular idea is a win-win situation for everyone and you can freely give your phone to anyone that requests it.
Since I have discovered application lock as the best solution to this issue, I began my search for a suitable application that will get the job done. I needed something that is small in size, an open source application that is completely free, no annoying advertisements and is simple to use and understand. After trying my hands on a couple of them, I decided to stick to this awesome one that goes by the name 'AppLock'.
What is AppLock?
AppLock is an android application that guards your selected system and third-party applications against intruders with the use of a pattern lock. It uses 'usage app permissions' and gives you trustworthy application protection. AppLock works perfectly well with both system applications and also third-party applications.
Reasons why I like AppLock
I already mentioned the criteria that I used while searching for a good application lock and I don't intend to repeat them. However, I would like to point out some feature that has won my heart in the course of this application usage.
Free with NO ads trace
I understand that advertisement is the main source of income for some application developers to earn from their hard work. However, the advertisement can become so annoying especially when it keeps popping up every-time you try to use the application in question. Some developers that have advertisement integrated most times keeps room for an upgrade to a premium plan where you will have to pay a token to be free from the annoying adverts. This is not the case of the AppLock android application as I am yet to see a single advert pop up in my usage so far. I really commend the developers for making this utility application totally free.
Locks both system and third-party application
I have personally had issues with my system applications proving extra stubborn. I can't even uninstall some of the system applications without violating my device warranty by rooting.
Unlike some other application that I checked The AppLock application worked perfectly well with both the system application and the third party installed applications.
Display path setting
Every individual has a different way of customizing his/her application. Some people would prefer to see the connecting lines when drawing the lock pattern on the screen while others might prefer to leave it hidden. Anyhow you love it, the application has made it possible for you to choose. I personally love it hidden to avoid exposing the pattern to anyone easily.
Lock settings
While some people would prefer to lock the selected application immediately after adding the apps, some people will prefer to give it time before the lock takes effect. Again, the application has made it possible for you to choose what best fits you. I mostly used the scheduled lock if I'm doing something that will require me to be visiting the application. What I do is to estimate the time that I will finish my task and select a time that is close to it. This method saves me from having to always encounter the lock screen while using an already locked application and also prevents me from forgetting to lock the application after use.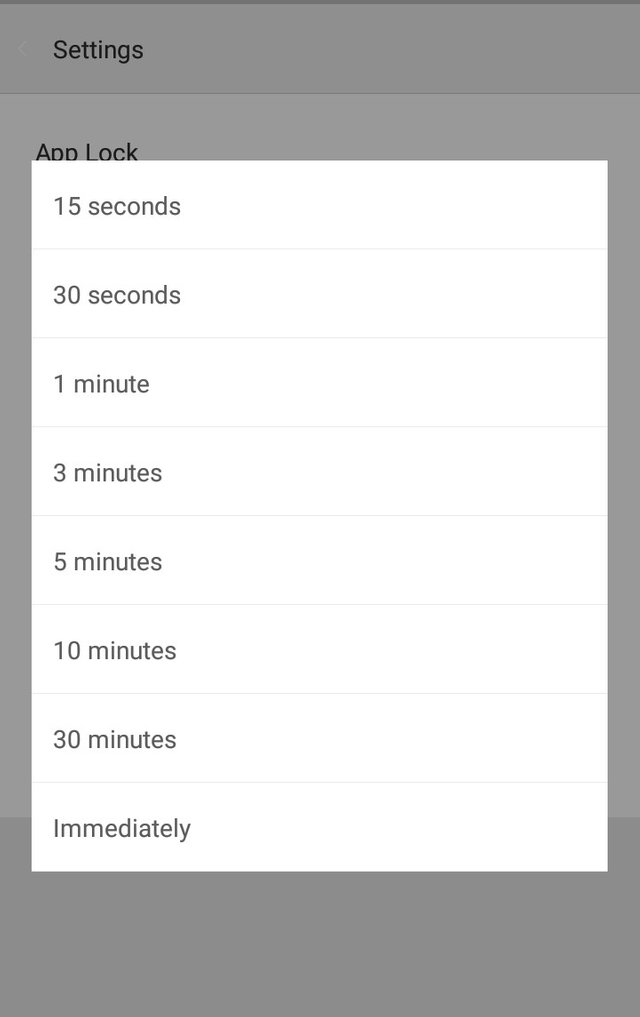 Search button and ability to take intruder's photo
AppLock makes it possible for the user to easily search for any given application through the search button thereby reducing the time and energy required to manually scroll and select applications.
Another feature that I like about this application is the ability to take intruders photos. The application secretly takes a photo with the front camera once an incorrect pattern is used while trying to open a locked application.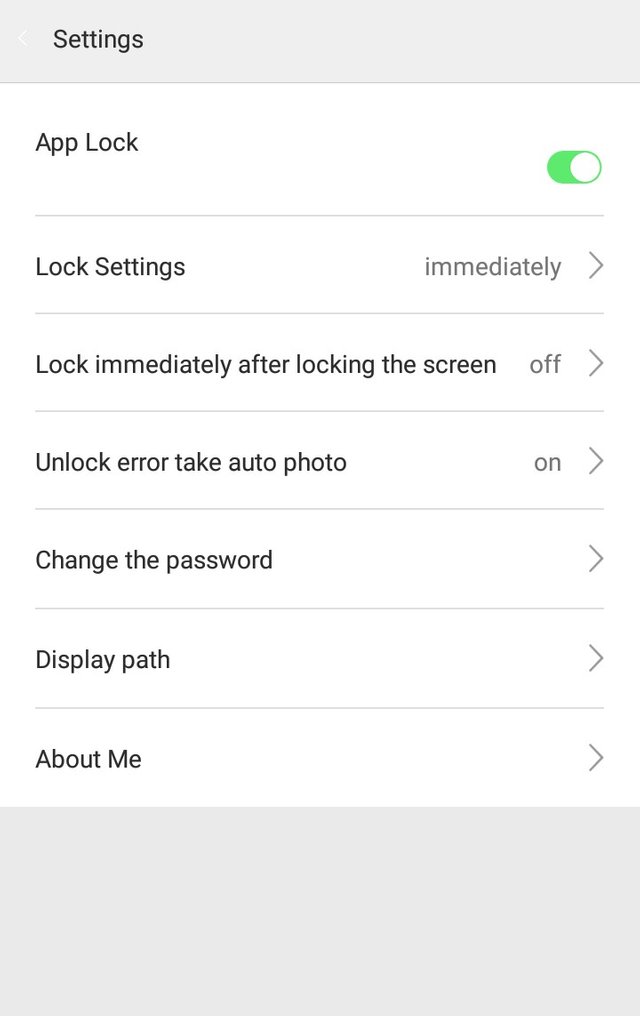 A simple and straight forward user interface
If you have been following this series, you would have known that I really love and appreciate applications whose user interface is simple and straight to the point. I hate it when I have to read large volumes of the given tutorial before I can successfully operate an application. The AppLock application goes straight to the point in such a way that anyone can easily understand and navigate. The installation and set up process is one the easiest that I have seen so far.
All you need to do is to Install the application, grant the necessary permissions, and select the application that you wish to lock.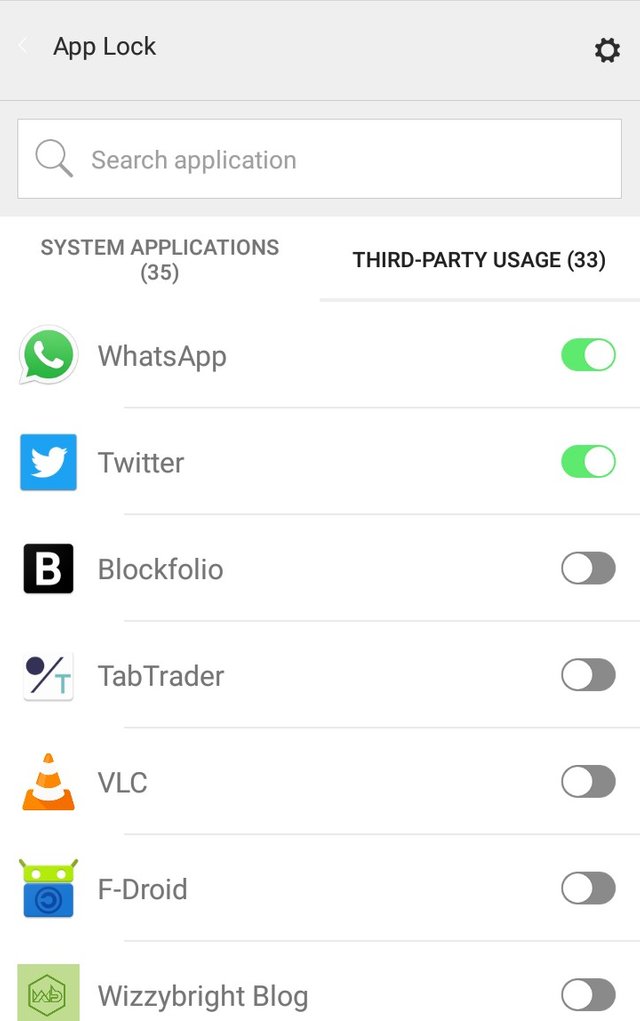 Conclusion and Suggestions
The AppLock application will safe any student from privacy intrusion by any of your friends. You can even sensor your gallery, messages and any application that contains items that are strictly confidential.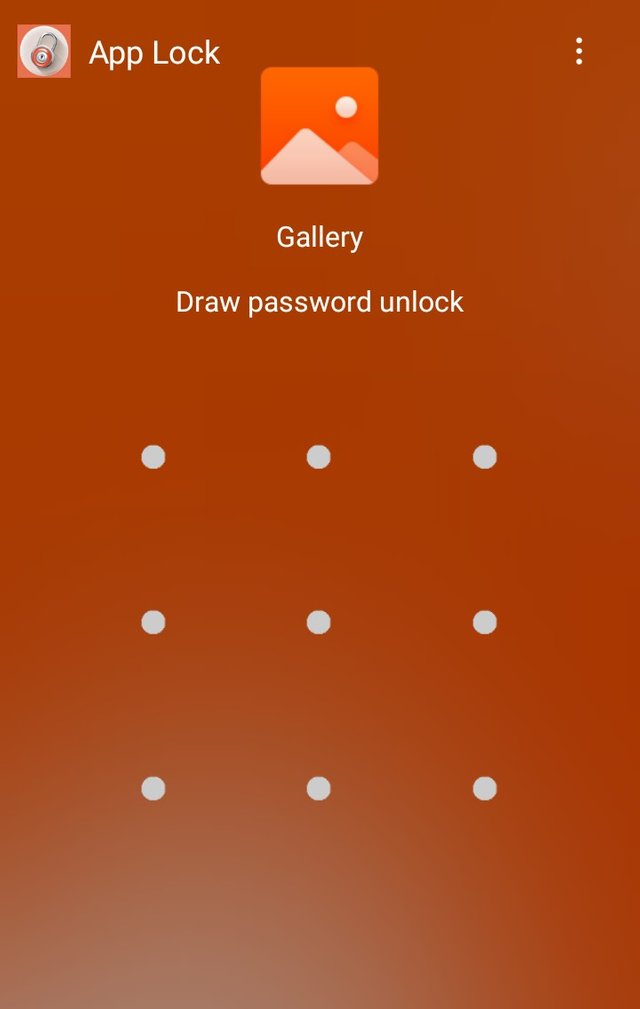 I really enjoy using the application but I would have enjoyed it better if the developer made it possible for me to set my own personal time just in case my task gets longer than the available time frame in the application.
I will also be glad if they can make the application to be resistant to any force close by power savers without seeking for the user to manually exempt it.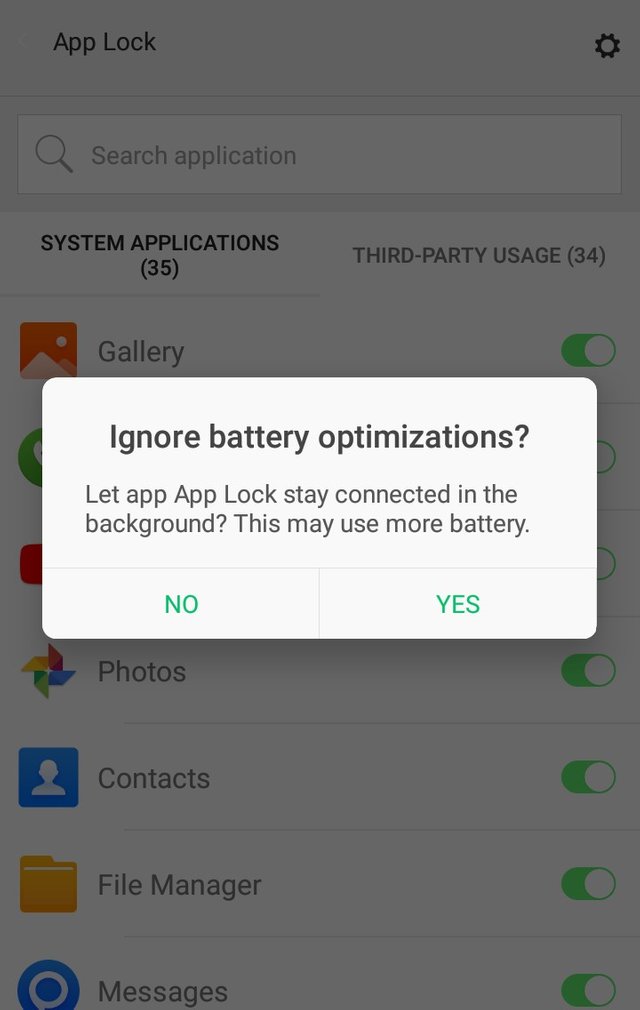 This will help so many users who had skipped the manually exempt phase to still stay secure.
One other feature that should be added to this awesome application is the ability of users to use passwords or pin instead of the only existing pattern lock.
Links
Project repository
https://github.com/SubhamTyagi/AppLock
Github profile
https://github.com/dongentle2
Android download link
https://f-droid.org/app/io.github.subhamtyagi.privacyapplock
Resources
This post and all its contents were written by me based on my Experience, Research, Knowledge and personal use of AppLock Android application.
Most Images are from my usage screenshots and all other ones are properly referenced.
Series backlinks
Below is the link to the first post of this series
https://steemit.com/utopian-io/@dongentle2/school-life-must-have-apps-part-1
Below is the link to the second post of this series
https://steemit.com/utopian-io/@dongentle2/school-life-must-have-apps-part-2
Below is the link to the third post of this series
https://steemit.com/utopian-io/@dongentle2/school-life-must-have-apps-part-3
Below is the link to the fourth post of this series
https://steemit.com/utopian-io/@dongentle2/school-life-must-have-apps-part-4
Below is the link to the fifth post of this series
https://steemit.com/utopian-io/@dongentle2/school-life-must-have-apps-part-5
Below is the link to the 6th post of this series
https://steemit.com/utopian-io/@dongentle2/school-life-must-have-apps-part-6-vlc-player