Project Information
This is not just a bug reporting. I've fixed the code and finished testing. Pull request is also made.
Expected behavior
Vote value should be shown correctly.
Actual behavior
Vote value is shown incorrectly, e.g., $0 for Ned, who just became an Orca a couple of days ago and his last vote was on 2018-11-14.
This incorrect financial information may lead users to lose their interests in voting and any activity on Steemit.
How to reproduce
Browser: Any desktop browser (or desktop mode in mobile browser)
Operating system: Any
Recording Of The Bug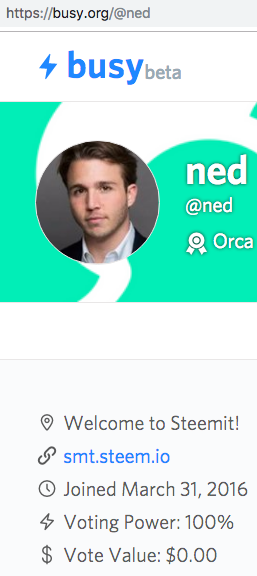 https://busy.org/@ned Before the fix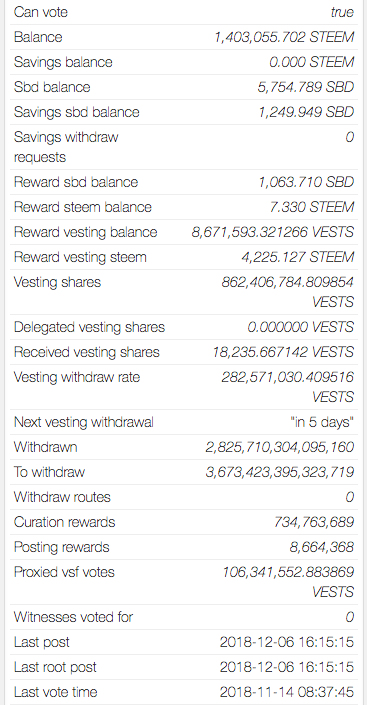 Cause of the bug and fix
The voting power Steem API provides is the voting power updated on the last vote. Thus to get the correct voting power, we need to calculate the time passed since the last vote and adjust the actual voting power. Busy.org doesn't use that update for the vote value. I made a fix and a pull request: https://github.com/busyorg/busy/pull/2140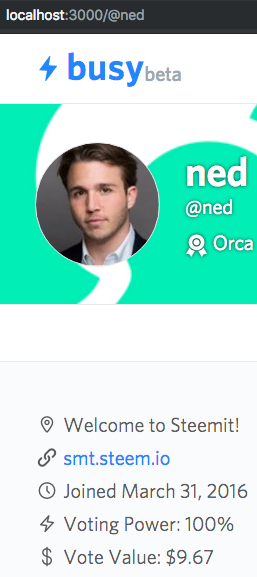 After the fix (on my local devserver) See now Ned has some vote value :)
GitHub Account