Suggestion about the Utopian rules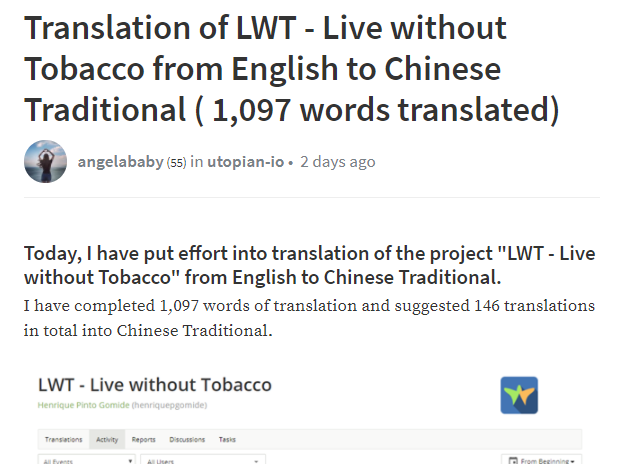 My work of translation of LWT-Live without Tobacco that I have done 2 days ago was not approved.

The moderator,@rosatravel said that my contribution cannot be approved as the LWT project has not been updated in the past year.
The Utopian rules stated that
Contributions on repositories that had no updates for longer than 1 year, will be rejected.
However, when I checked the last updates for the LWT project from this webpage:https://github.com/crepeia/wati
It shows that the last commit was done on 27 Oct 2017.(Obviously, it is not longer than 1 year)


I am not sure whether the method I used (that stated above) appropriate or not.
With the issue above, I suggest that the Utopian rule should make it clear how moderator check on the date of the updates of the project.
---
Posted on Utopian.io - Rewarding Open Source Contributors
---