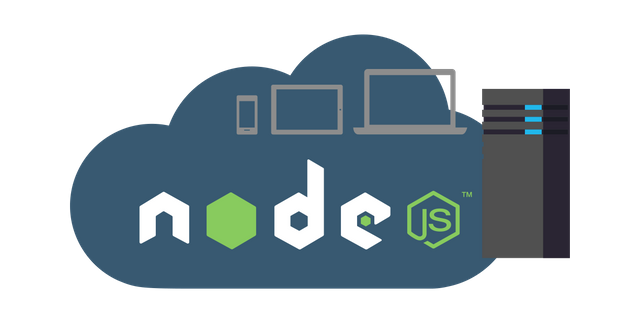 Image source
Github Repository
https://github.com/nodejs/i18n
Project Details
By definition, Node.js is a Java Runtime Environment (JRE). But it is more than just that. While common JREs function as machine backups that allow users to smoothly run JavaScript on their browsers and applications, this open-source project functions as an app that manages Java code by itself. It's practical uses for developers are endless. It grants an extraordinarily versatile platform for designing code, programs, websites and other applications. And that isn't all: Node provides a virtual facility for testing the proper work of Java-driven programs and devices –and their planned updates–, helping to find bugs, solve errors, fix code and vastly improving their performance.
I believe all the amazing uses of Node are to be considered by themselves and I declare myself a fan of the project. But, besides, I support it for its functionality as a medium for bringing to reality countless creations that can be as good as Node itself. If you can dream it –and code it in JavaScript–, then your imagination is the only limit!The open translation of Node to thirty-three (33) languages proves the advantages of open-source projects when it comes to diversification of knowledge and worldwide spreading of useful tools.
Ahead, there is the link of the program's webpage:
Contribution Specifications
Translation Overview
This is my 29th contribution to Node.js as a translator. For this collaboration, I continued my previous work on the CHANGELOG_IOJS.md file, which –as its name indicates– contains the changelog of the io.js' version of Node.
As I explained in my past translation reports, a changelog is a registry of all the changes made on determined project for each one of its versions. The files created for such purpose list modifications on internal components, substitutions of protocols, updates, deprecations, addition of supported tools, new functions, corrected errors and fixed bugs. In summary: every feature that first appeared or was removed in the program version being addressed must be specified and described in this registry. This is made with the purpose of providing a timeline of the development of the project and, by doing so, helping programmers to check any details they need to understand the way it came to be what it is and improve it in the future.
I'll refer two of the logs I translated to illustrate the dynamics of the changelog. Both of them are included in the "Commits" section of the addressed file's stable version 1.6.3. The first one goes:
There is one important concept involved in this log and, before we can understand it, we need to address it by itself. We are talking about "spawn". In programming, the verb "spawn" is more than just generating a new element among the already existing ones: it is generating and executing a new child process. This requires enough machine resources to maintain the parent at the time of tasking a new set of activities to be executed. This commit, then, refers to avoid the creation and execution of new subprocesses while the remote mode of Node is activated. To avoid the elimination of tons of new child processes when they are generated...
The programmers just establish it as a setting, saving time and resources for the users.
The second log I'll refer is this one:
With this log, there are two relevant concepts that we'll talk about.
The first one is "accessors". Also known as "getters" in programming, accessors are methods designed to obtain values of variables for users, so they can manage them better. Accessors go hand in hand with mutators (setters), as the first gets the value of determined variable and the other is used to establish a new value for it. One of the reasons why accessors are a helpful tool for developers is because they reduce the number of steps to complete certain tasks related to their nature (setting of values), by omitting calls to functions.
The second one is context. In computer science, context is the data that is required to perform certain tasks under determined environment. We could be talking about a database, the allowance of particular functions within a software, the availability of tools within a module, buffers to retrieve information from, directories that are supposed to exist, among others. Context confusion is just what it sounds like: a wrong use of context when programming that leads to the attempt of realization of specific tasks under the incorrect assumption that components required for them exist or have certain characteristics. As in grammar and daily conversations, context is fundamental to communicate right (in this case, with the machine that is about to perform the activity you need). Morpheus knows it and just asks for it...
Knowing these concepts, we understand what this string does.With it, the developers ensure that accessors remain unaffected by the context in which they are implemented in, making them more reliable for the users at the time of making operations that require management of different values.
You can check some references here for more information about the previously addressed concepts:
All changes included in each one of the versions of the project are formatted as pull-request commits. Id est, they are presented as very brief comments about the action that was suggested, are normally written with imperative verbs, and have a strict limitation on their number of characters (so even complex ideas are reduced to a small amount of words). These specifications made the translation of this document a challenge. However, it was satisfactorily achieved. As you will see in the examples below, the name of the developer who provided each log is often referred inside parenthesis at the end of it.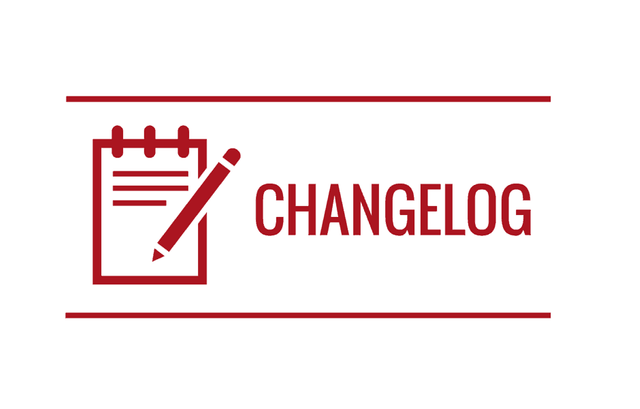 Image source
English:
[<0>87053e8aee</0>] - <1>doc</1>: add back quote to boolean variable 'true' (Kohei TAKATA) <2>iojs/io.js#1338</2>
Spanish:
[<0>87053e8aee</0>] - <1>doc</1>: añadir de vuelta la cita para la variable booleana 'true' (Kohei TAKATA) <2>iojs/io.js#1338</2>
English:
[<0>ec7fbf2bb2</0>] - <1>tools</1>: fix install source path for openssl headers (Oguz Bastemur) <2>iojs/io.js#1354</2>
Spanish:
[<0>ec7fbf2bb2</0>] - <1>tools</1>: corregir la ruta de fuente de la instalación para las cabeceras de openssl (Oguz Bastemur) <2>iojs/io.js#1354</2>
English:
[<0>ea37ac04f4</0>] - <1>src</1>: ignore ENOTCONN on shutdown race with child (Ben Noordhuis) <2>#1214</2>*
Spanish:
[<0>ea37ac04f4</0>] - <1>src</1>: ignorar ENOTCONN ante carrera de cierre con el proceso secundario (Ben Noordhuis) <2>#1214</2
Languages
This translation was made from English to Spanish.
I got plenty experience translating and proofreading this project as an Utopian contributor. I collaborate here as translator and Language Moderator of the Da-Vinci/Utopian Spanish translation team. Besides this project, I have experience translating and proofreading The Curious Expedition, Ancap-ch, Byteball Wiki, OroCrm and BiglyBT.
Word Count
The amount of words translated in this contribution is: 1,893.
The total amount of words translated in this project (as a Da-vinci/Utopian translator) is: 36,410.
Previous Translations of the Project
Proof of Authorship
This translation was made between January 9 and 10th. You can check the translation record in my Crowdin account [here], the activity on the project's Crowdin [here] and a summary of recent additions to the project [here].