Hello to all photography lovers!
First of all, I would like to thank all the participants of this contest because the level was excellent!
Of the 22 entries valid for this contest (which respect all the rules), I had to choose only 5... The choice was difficult but fortunately for the first time, I have a jury to help me:
OFFICIAL JURY MEMBERS:
Thanks to them for their support and help in this 7 DAYS 📷 B&W URBAN PHOTOGRAPHY CONTEST! 📷.
Here is the winner of this Day #2 who will be selected for the final and also the 5 other participants whose work was very good! I voted all your blogs and I invite you to participate in the remaining 5 days! I can not wait to see your work! 🙌
🏲 Before giving you the results I would like to draw your attention to the rule number 1 of this contest.
➊ Your photography must be made by you and must be accompanied by a proof. It can be:
You should know that for the final you cannot be selected if you do not give me proof that it is your job. That's what happened during the last contest and it almost made me give up the contests. If I do it again it is to be able to reward the talent of the Steemians who deserve that their work is exposed without taking into account their reputation or their wallet. So thank you for respecting this and kindly play the rules, my friends=)
---
---
THE WINNER OF THE DAY IS: @arun5866
Love is on Times Square NYC
This is my entry for 7 DAYS 📷 B&W URBAN PHOTOGRAPHY CONTEST Day 2 conducted by @flamingirl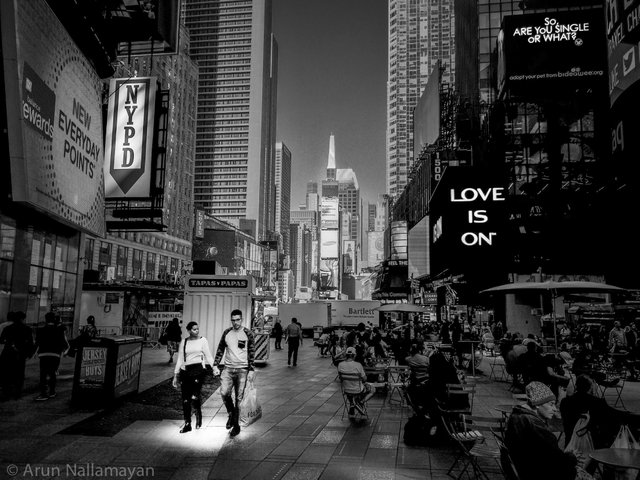 Times Square NYC is the topmost location when it comes to the best landmarks in the world. One of the crowdest tourist places on earth as well. Literally, you have nothing to see her other than the wonders of human architecture and how this tiny concrete jungle rules the economy of the world. Before 1904, the square was known as Longacre Square, and in the 70s, 80s, and 90s it was a seedy place with sex shops and rampant crime. The square's extremely bright lights can even be seen from outer space.
It is better to see this city once than to hear about it more than 1000 times. It's probably the only city which in reality looks better than on the postcards. And New York is the meeting place of the peoples, the only city where you can hardly find a typical American
New York is not just a city it's a world

HONORABLE MENTION for:
Spectacular Great Pyramid of Giza and the view to the modern city further away shot with a long tele-photo lens in order to compress a perspective and combine both in one frame
So many centuries are between those stunning examples of architecture
Enjoy the scenery :)
Category TRAVEL/LANDSCAPE
Camera Canon 60D / Sigma 18-250mm
All photos are for sale in HQ digital format for Steem/SBD, please contact if interested
at steemit.chat @axeman / discord axeman#3904
only #originalcontent / #originalworks
Steemcleaners Verified Profile
If any questions regarding photography settings/conditions, please comment
---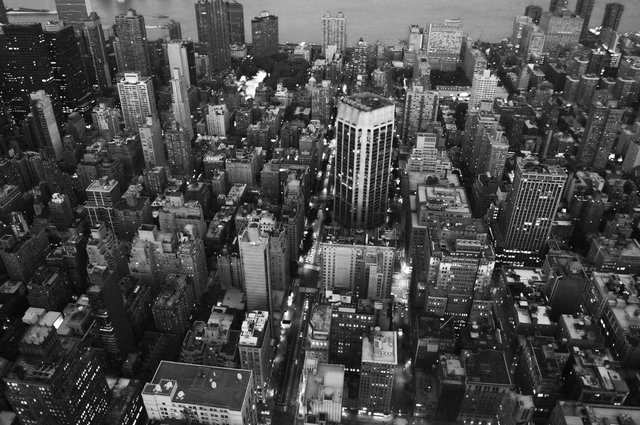 I had the great opportunity to go to New York with my family. From that first moment you walk through its streets, you feel in one of the thousands of films that have been recorded in it.
The photo was taken from the top of the Rockefeller Center, it is a complex of 19 commercial buildings. It is located throughout the city center on the famous Fifth Avenue and Sixth Avenue. They have a tour, which consists of seeing NY from the heights, from the 70th floor, in addition to this you can know a little more about the New York culture.
Without a doubt, it's an incredible experience.
---
Hippo's day out in the City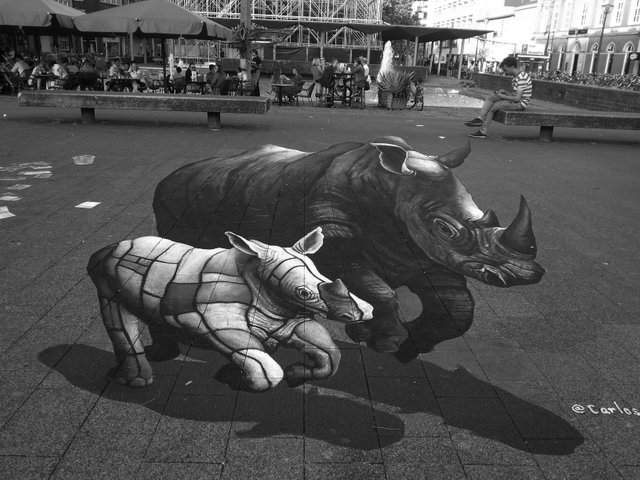 My first entry for the B&W URBAN PHOTOGRAPHY contest of Ms. @flamingirl .
This is one of the 3d Painting in Street Painting in Arnhem 5th edition . The mother and child Hippo painting looks like having day out in the city :) This photo was taken last 8 of July 2018.
---
Protesta en la ciudad de Caracas en contra del presidente Nicolás Maduro retenida por funcionarios de la Guardia Nacional Bolivariana. Para nadie es un secreto que Venezuela está pasando por un mal momento, otros de los motivos por el cuál protestaban muchas personas es la escasez de alimentos y medicinas. Como venezolano que soy espero y tengo fe de eso, que Venezuela muy pronto mejorará.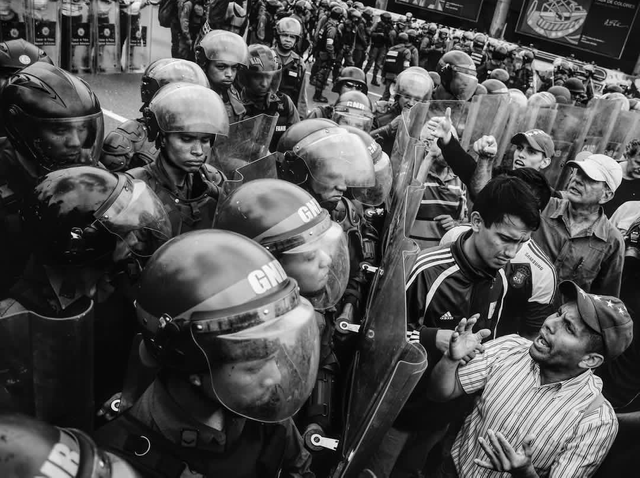 Cámara: Canon EOS 4000D
Lugar: Caracas, Venezuela.
---

Congratulations @arun5866 and Thank you to all participants!!!
See you soon for the DAY #3 of the 7 DAYS 📷 B&W URBAN PHOTOGRAPHY CONTEST! 📷!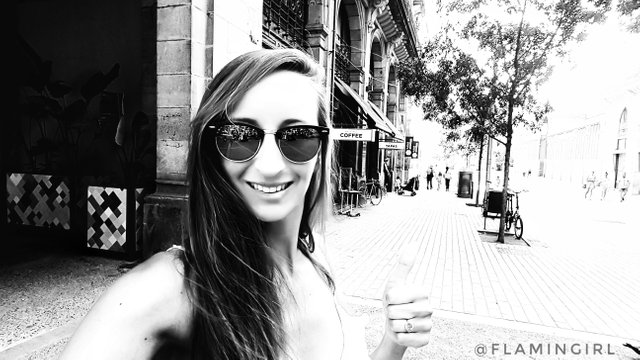 If you liked reading this article, feel free to FOLLOW ME, UPVOTE and RESTEEM! It's always appreciate =D. Thank you all for your support and see you soon for a new flamingirl's adventures!