We will UpVote and Follow you for free! - Giveaway #2 / FINISHED!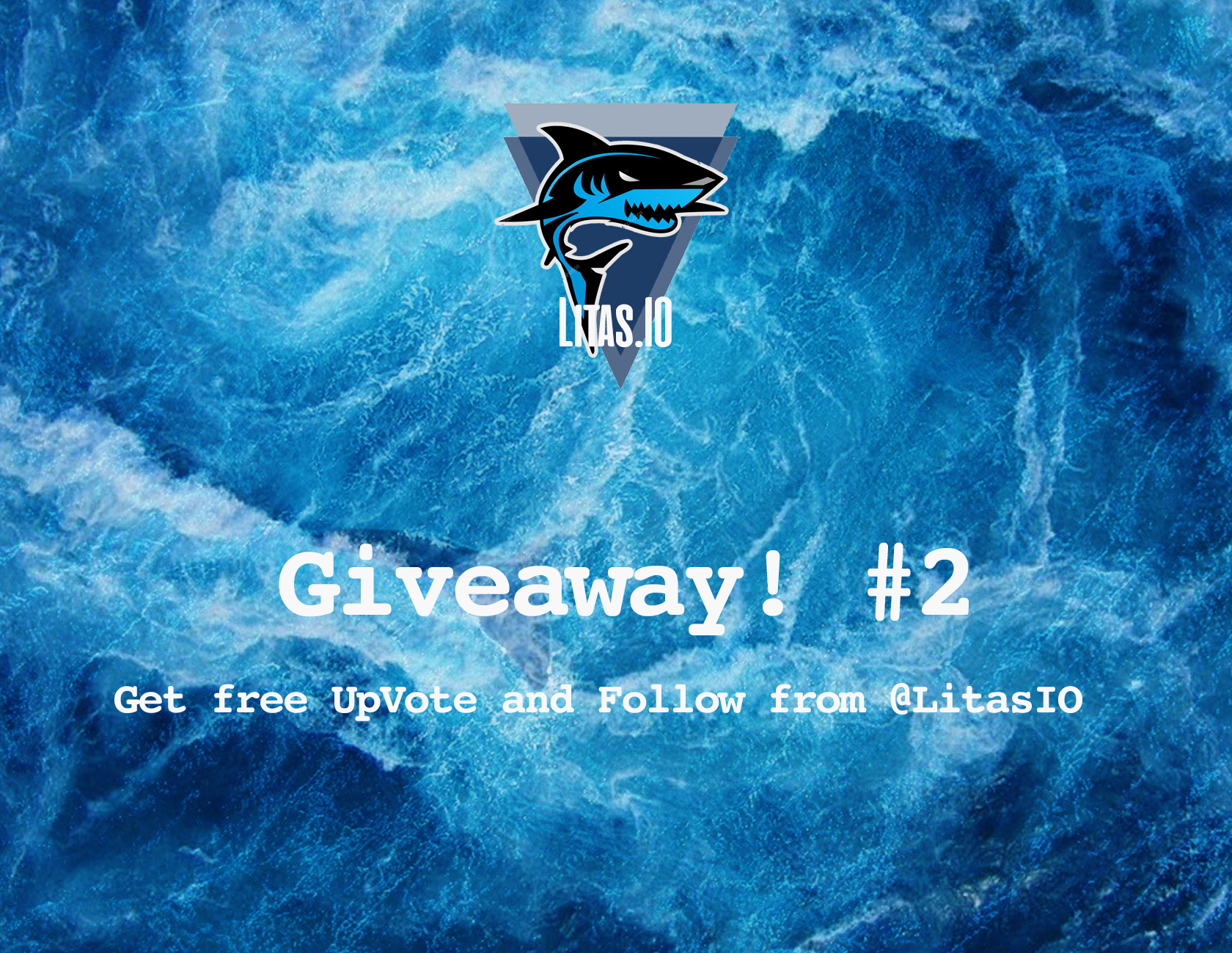 Dear All,
This is @litasio speaking! We would like to thank you for using and support @litasio!
Giveaway UpVote for everybody who will UpVote and comment your post URL!
Why are we doing this?
You are helping us to gather as much Steem Power as possible. This is why every penny is very important for us!
How can i support LitasIO?
We welcome everybody who believe in us and our service. Every single UpVote will be spent to grow our Steem Power so we could give you back more in return! Help us grow and make a difference in 2018!
---
What is Litas.io? - All you need to know about @litasio upvote service!
How to use LitasIO upvote service? - Tutorial on how to use our service in 3 easy steps.
---
If for some reason your Post meets the conditions and did not receive its vote after 4 Hours. Then contact @litasio Technical Services
We are looking for delegates ! Help us grow bigger and make a difference in 2018!
If you are looking for investment opportunity in our service, don't hesitate to contact me.