Earn 0.17$ Upvote, for just paying 0.001$ ||| 17.000% Upvote opportunity, check it out!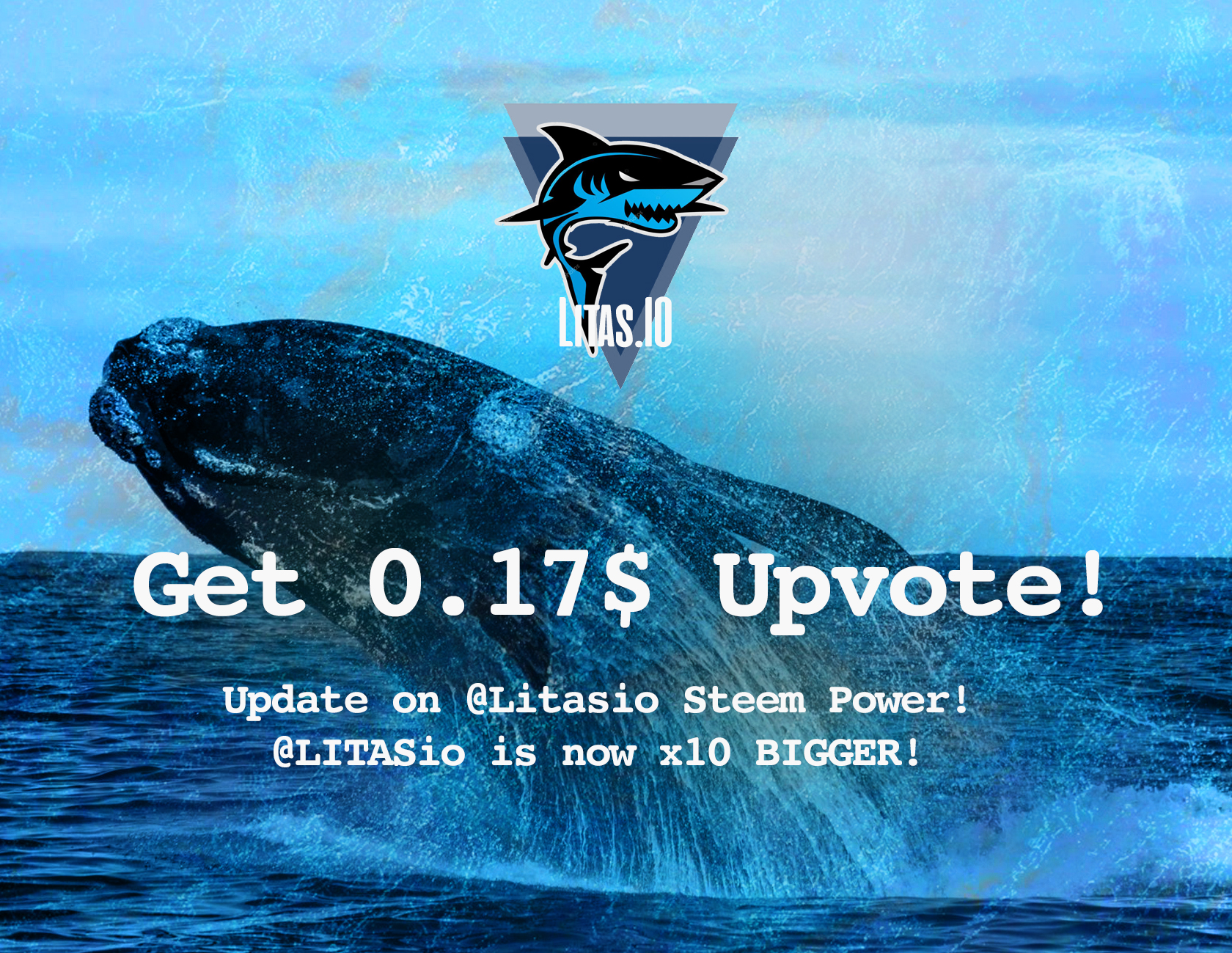 Dear all,
This is @LITASio speaking! Today we are popping up with some even greater news than the last time! This time we decided to go big on our Voting Power, 1000% increase just happened, therefore do not miss the opportunity to join us on this exciting road.
We want to introduce our new capacity of 660 Steem Power, and kindly invite you, to join us!
@LITASio always retains its values and keeps the prices still very low to serve as many users as possible with our reliable service.
To give you a decent grasp of engagement, Litas.io currently served already 3 000+ clients in the past 4 months. (Link comments maybe)
@LITASio is open for everyone, who is seeking for an opportunity, mind the fact that as price per upvote is still extremely low, you can benefit a lot, grasp the chance!
<--------------------------------------------------------------------------------------------------->
What is LitasIO? - All you need to know about @litasio upvote service!
How to use LitasIO upvote service? - Tutorial on how to use our service in 3 easy steps.
<---------------------------------------------------------------------------------------------------->
If for some reason your Post meets the conditions and did not receive its vote after 4 Hours. Then contact @litasio Technical Services