#Upfundme UPDATE: For a Better ClassHOME..
Good day steemians! Today is my 10th day of my #upfundme campaign. I was actually having second thoughts of whether continuing this or not due to some issues that had arised. I have to think hard and weigh the matters very carefully. Then I thought that my goal is much more important.
I dream to have my classroom repaired as to make it more conducive to learning. It had broken floors, damaged walls and ceilings, peeling paint all around, damaged chairs and windows. I was hoping to even just fix the walls and floor. This is the reason why I am running this #upfundme campaign here in #steemit.
Classroom environments are extremely important for students and for teachers. Everything from the color of the walls to the arrangement of the desks sends impressions to students and can affect the way a student learns.
I really do believe that if we want to improve the quality of education in our schools and raise the standards of our graduates, we must take the time and the funding to improve the quality of the school infrastructure itself.
As I was always saying, the school has very limited funds. That is why we are looking for sponsors to help us with the repair.
Now, as an update, I am really thankful because I was able to find sponsors outside of #steemit for the paint that I have used in painting my walls and chairs.
Truly, there will always be people who will never fail to give you hope in times of needs. There will always be someone who would tap your back and say "it's okay, we are here for you". With it, I am truly grateful.
I was also thankful because the BFP (Bureau of Fire Protection Unit) went to my classroom to help.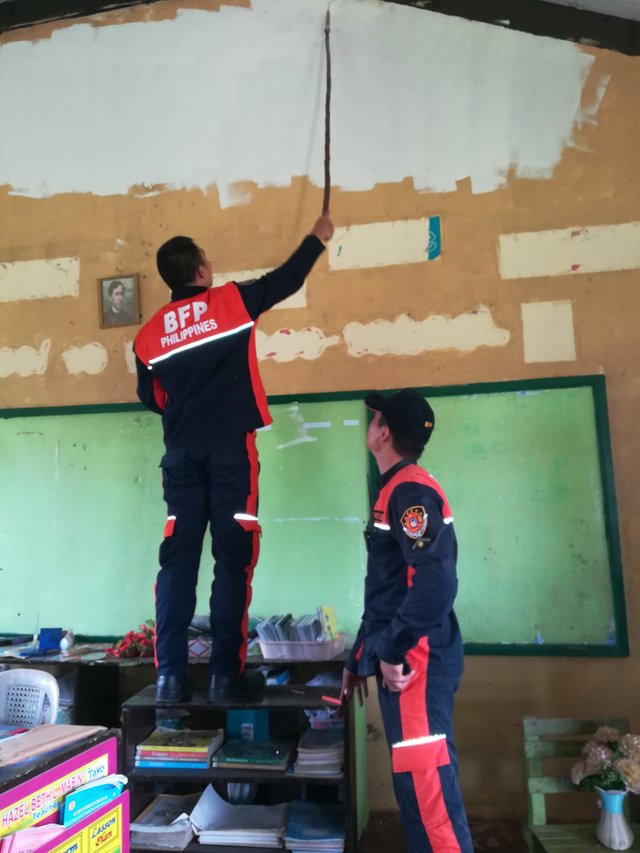 At least I was able to finish painting the inside walls and boards of my classroom.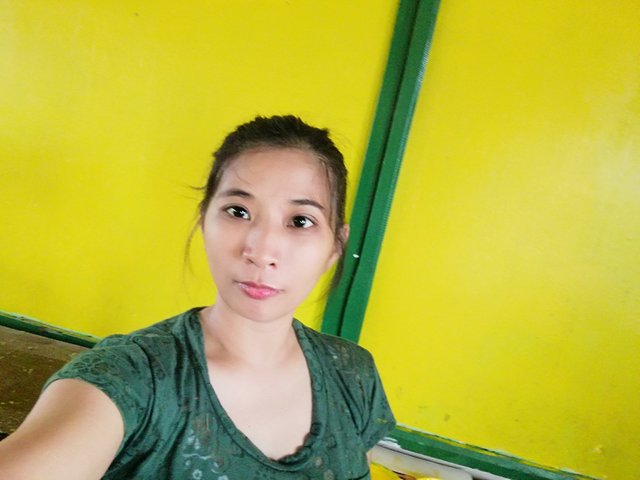 Now, the only problem that I have left are my walls and floor.
See photos below: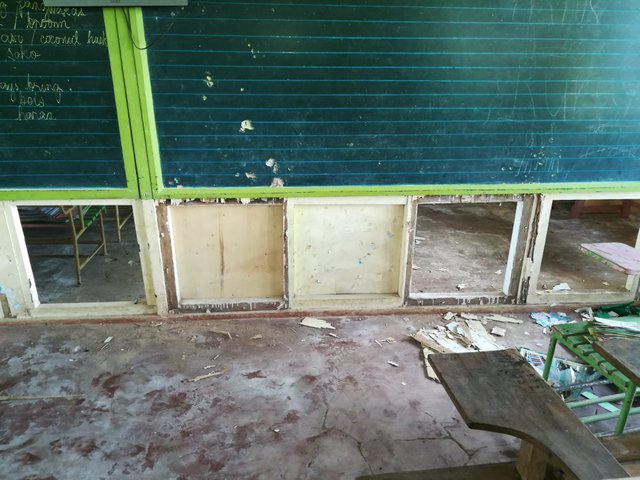 If only I can find more sponsors outside of #steemit, I will never have to ask help here. But as classes will soon start, and I have lots of work to do, I won't be able to find donors since I am busy working on my classroom. That is why I am knocking on your kind hearts here in the #steemit world. I would like to ask a little help from you for me to make my classroom better.
Having a better classroom would:
make it more conducive to learning.
attract more learners to enrol
avoid PARDOs (Pupils At Risk of Dropping Out)
motivate the teacher to do better in teaching
make the pupils feel at home and secure
improve the performance of both the teacher and the learners.
I need your help. Please be an instrument to make my dream for my children to come true. Be a person who can do something, who can touch the hearts and even change the lives of our future generation. Be a hero in your own way. Help me in making a difference.
We need more support. We need more sponsors in making our dreams come true.
Thanks for reading.
Target Goal in USD: $150
Target Date: June 02, 2018
Earnings as of Day 9: 13.69 SBD
I am thankful for all those people who helped. And for those who are still willing to help, I would be forever grateful to you.
Lovelots,
@yanzel4lyf

Please support SURPASSINGGOOGLE as a witness by voting him at https://steemit.com/~witnesses and type in "steemgigs" at the first search box.
If you want to give him witness voting decisions on your behalf, visit https://steemit.com/~witnesses again and type in "surpassinggoogle" in the second box as a proxy.
@paradise-found is a sweet and great person, a very humble and generous encourager, let us also support him by voting and typing in "gratefulvibes" at the search box
Others that we should support are: @henry-gant, @kenny-crane, @beanz, @teamsteem, @good-karma, @busy.org, @esteemapp, @hr1, @arcange @bayanihan, @acidyo, @anomadsoul, @steemitph, @jerrybanfield, @darthnava, @paradise-found, @geetharao, @stephenkendal and @richq11; they also have supported us. Thank you very much.
I thank @iwrite and @purpledaisy57 for mentoring me. Godbless!