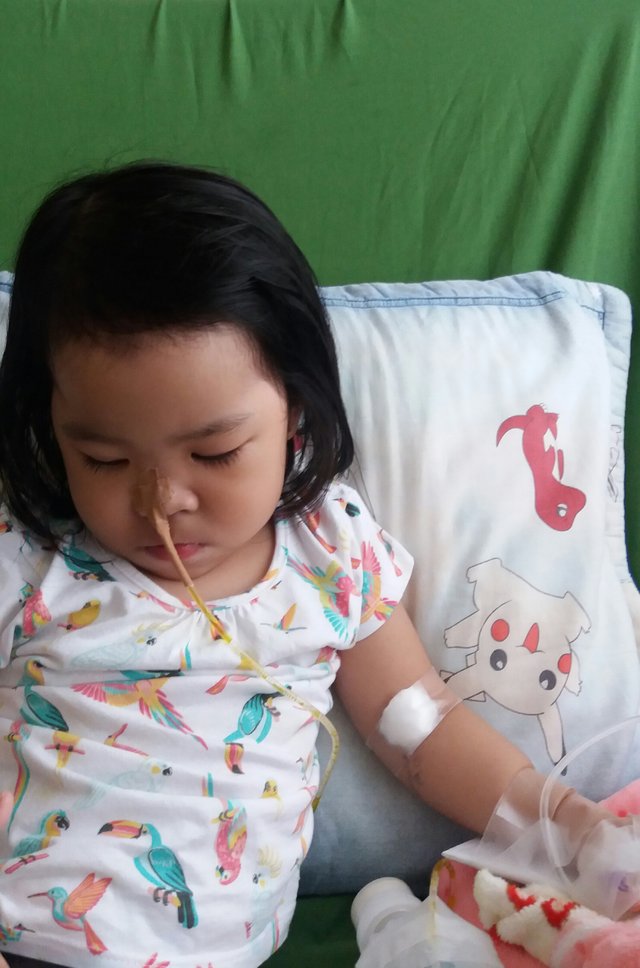 Today is my daughter's 4th day here in the hospital. Her laboratory test result shows significant changes. Her doctor told us that we can now give her clear soup and observe how she will respond on it. If she vomits and complains stomachache. She is also scheduled for another ultrasound tomorrow.
As of today, our running bill now reaches to Php 22,000, doctor's fee and Philhealth discount in not yet included.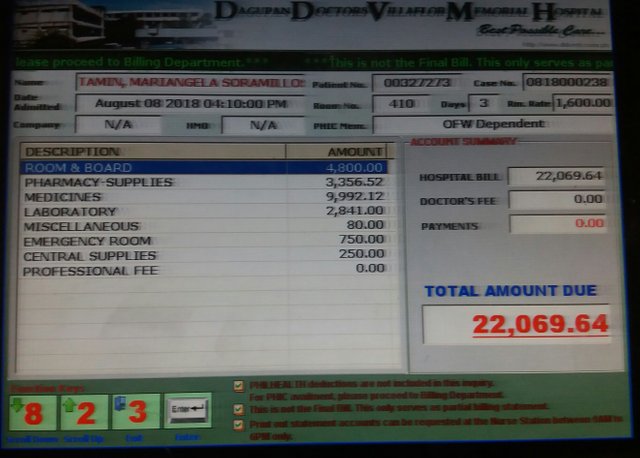 Prior to her confinement here, she was admitted on August 7 before we decided to transfer her here. We paid Php 14,282 for her 1 day confinement.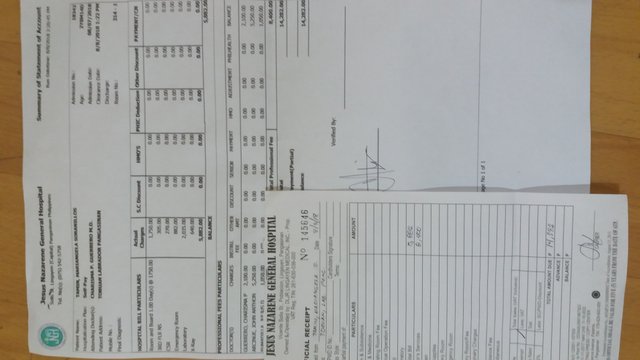 I am knocking in your heart to please extend your helping hands again for me for my daughter's hospital expenses. We are only here for a short vacation when this unexpected thing happened. We only have a limited budget when we went home here. Any help from the steemit community is deeply appreciated.
---
For those who haven't knew what happened here it is...
We are supposed to be having our happy vacation. But some things happen unexpectedly. We were barely 2weeks here in the Philippines when my little daughter was diagnosed with Pancreatitis.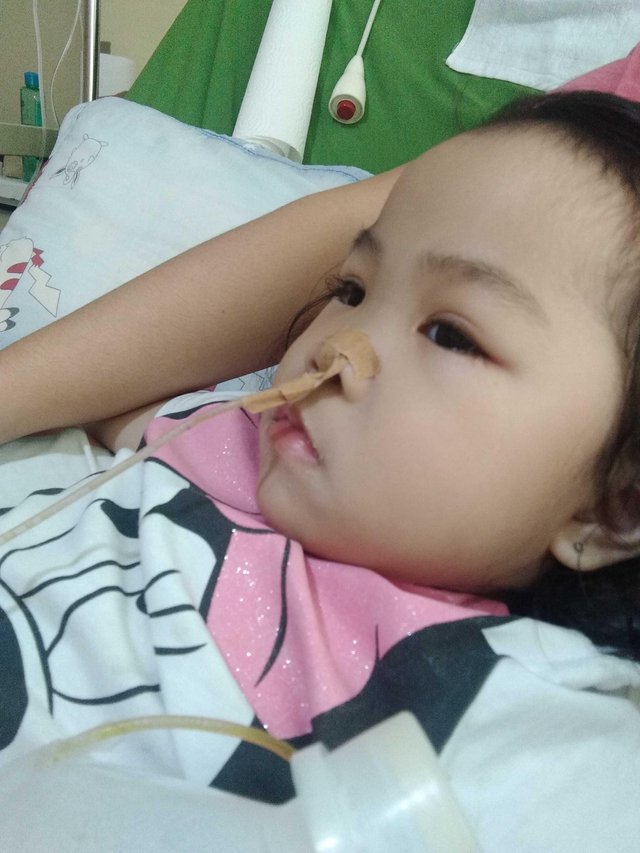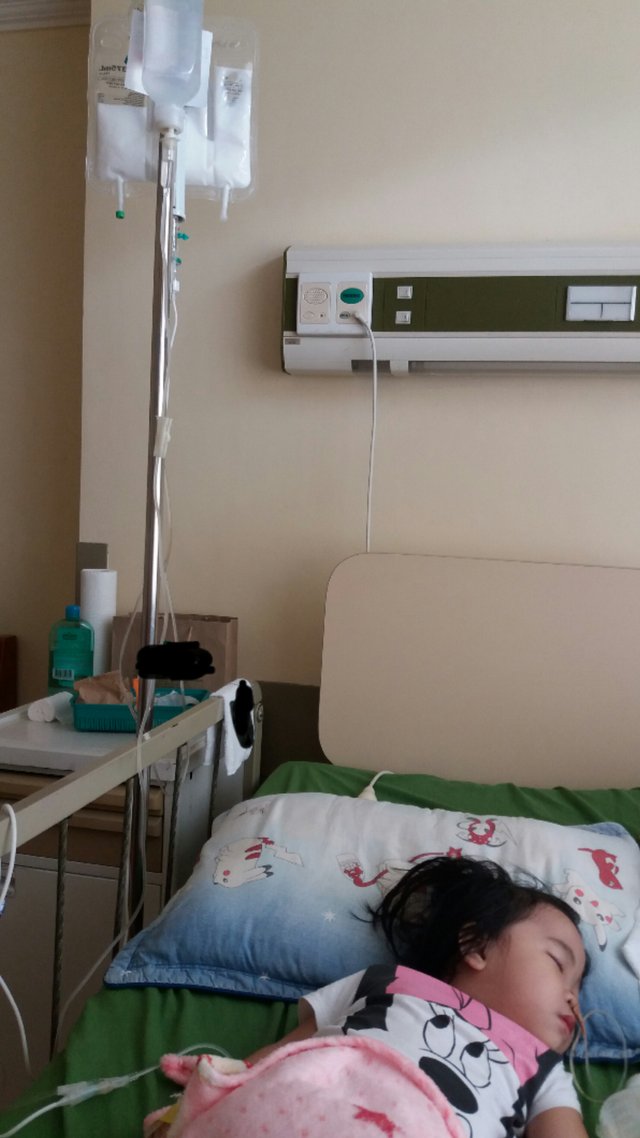 It was 4am last August 7 when my Kulit uncomfortably turning here and there in our bed. I asked her why and she started crying holding her stomach. We thought it was just a simple gas pain so I applied acete di manzanilla in her tummy and in her lower back. But after nearly 1hr of crying , vomiting and no signs of relief, we decided to take her in a local hospital's ER. She was given Dicycloverine to ease the pain. But after several minutes she threw up again, crying hard and her lips turned pale. That was the time we decided to have her admitted in the hospital.
They took urine tests and series of blood tests and xray. We talked to the Pedia and she is suspecting an Intussusception. She then referred my daughter to a surgeon. The surgeon explained to us that they saw a blockage in her intestine and need further evaluation for a surgery.
We decided to transfer my daughter in a bigger hospital in Dagupan City. Ultrasound result shows an inflammation on her pancreas. The pedia referred my daughter to a pedia gastro specialist and anaesthesiologist for pain management.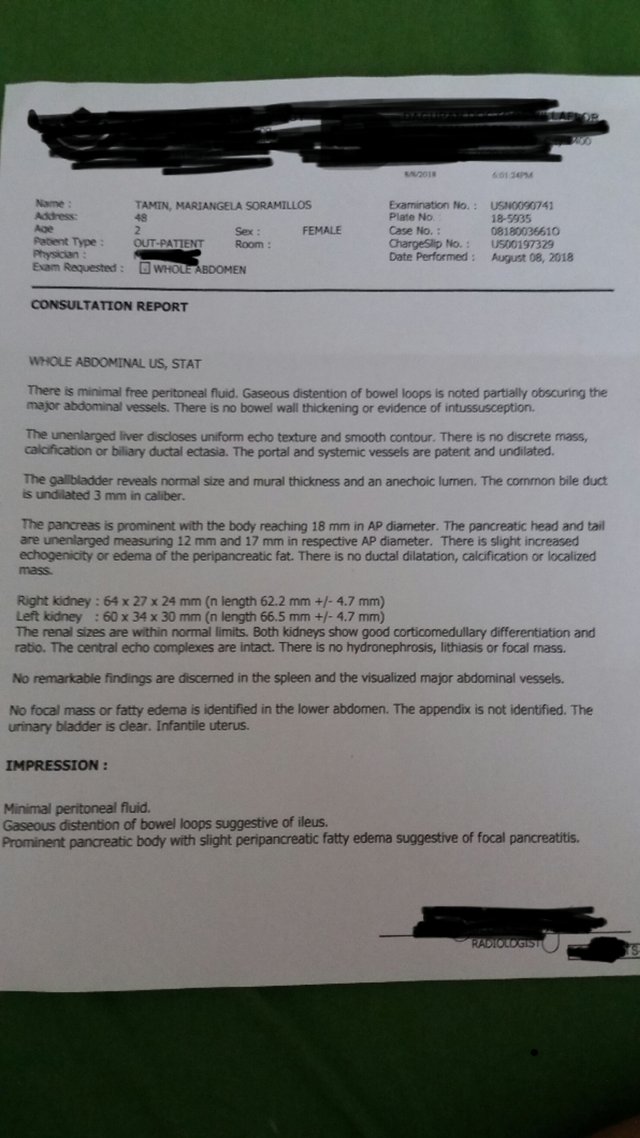 Being a mother, seeing my child in so much pain breaks my heart. If only I can take her pain so she won't suffer. I cry with her everytime she cries. She holds my hand so tight while saying, "no, please stop!" everytime they extract blood from her and injects medicines.
I am asking for your prayers for my Kulit's fast healing and your kind support for her medicines and to pay for the hospital bill. Her treatment is still ongoing and as of the moment we haven't requested yet for partial billing statement since we just got a room for her because we stayed in the ER for more than 24hours waiting for a room to be vacated.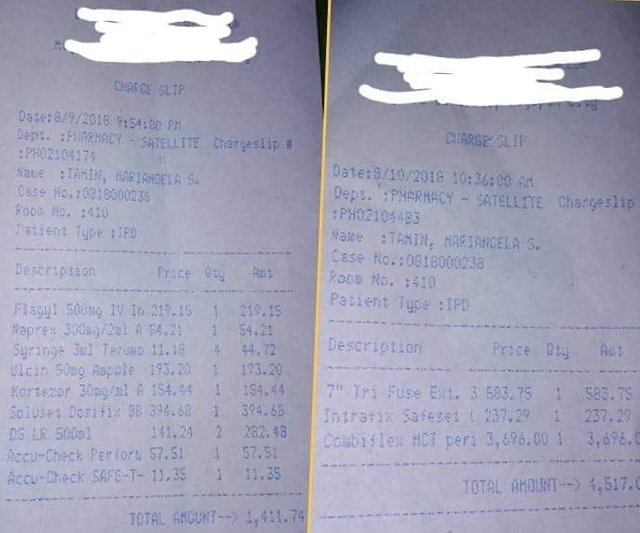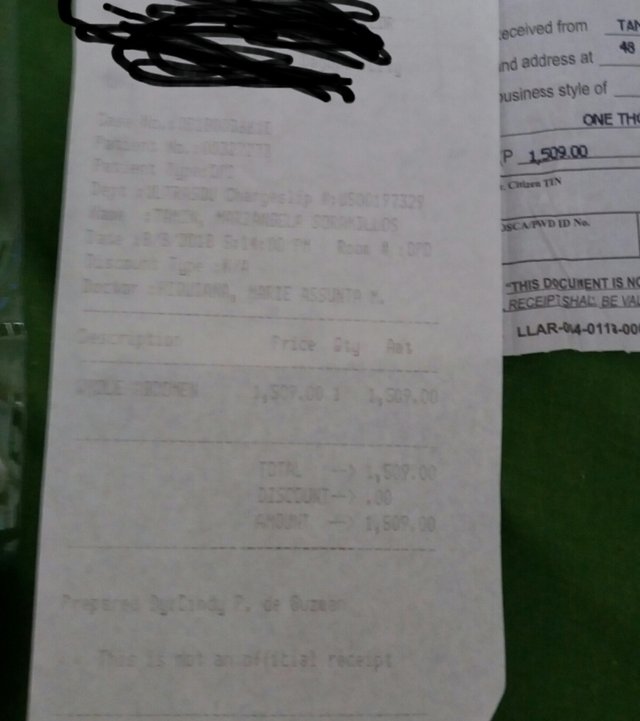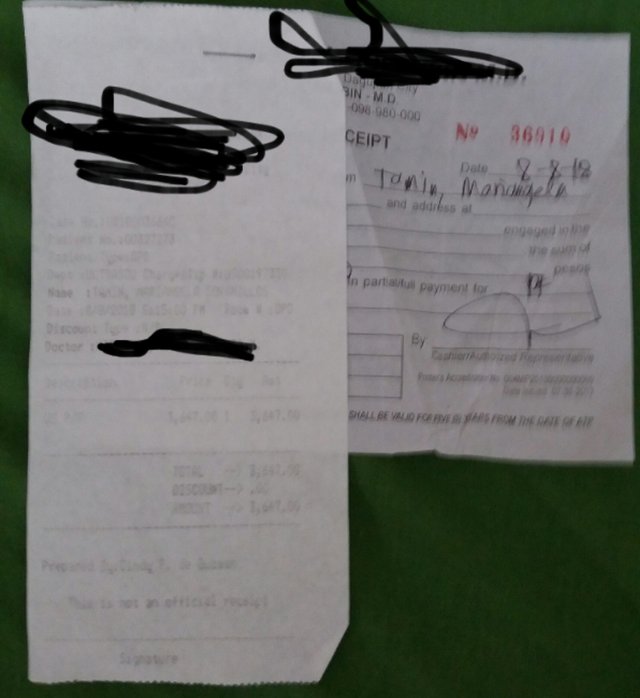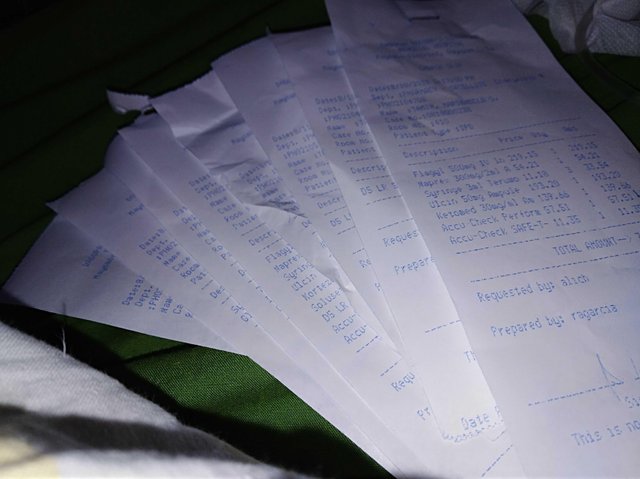 These are just some of the receipts charged to us.
Target Goal: $800
Target date: August 17, 2018
Earnings as of
Day 1: 2.5 STEEM
Day 2: 2.81 STEEM
Our mentor @surpassinggoogle has been very supportive of our group #Steemitdiversify and other groups too. Please support him as a witness by voting him at https://steemit.com/~witnesses and type in "steemgigs" at the first search box.
If you want to give him witness voting decisions on your behalf, visit https://steemit.com/~witnesses again and type in "surpassinggoogle" in the second box as a proxy.
Others that we should support are: @henry-gant, @kenny-crane, @beanz, @teamsteem, @good-karma, @busy.org, @esteemapp, @hr1, @arcange @bayanihan, @acidyo, @anomadsoul, @steemitph, @jerrybanfield, @darthnava, @paradise-found, @bobbylee @geetharao, @stephenkendal, and @richq11; they also have supported us. Thank you very much.