Musing.io Reintroduction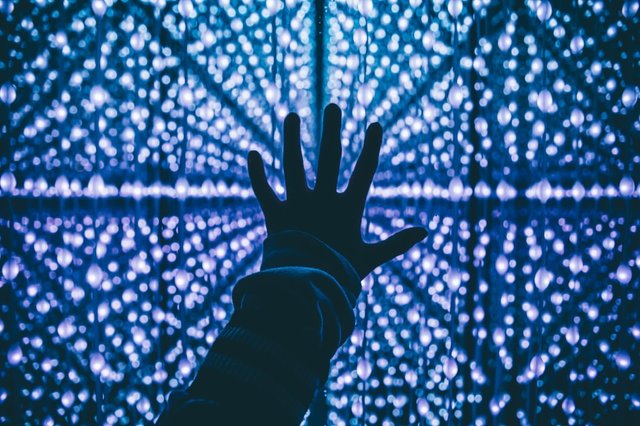 Redefining how you find information on the internet
The internet has always been a decentralized store of information ever since its inception. Harken back to the early days before Web 2.0 and we'd see an online world full of .html article pages where anyone could register a domain and start typing away their ideas, observations, records, information, literally anything. An "information highway", as they called it in the 90's.
It soon became clear as to what the Internet had done to information. The ability to find curated information provided by the whole of humanity right in front of us seconds after we search for it is an ability unknown to Homo Sapiens until the very recent past. Think of any topic and there is likely a heated discussion this very moment if not whole libraries of information at your disposal.
The spirit of Information
Over the years, there have been many platforms where people from across all cultures and borders could come to together to ask and answer questions, a Question & Answer (Q&A) Platform. Among the most famous so far had been none other than Quora, a Q&A platform that at this moment, is valued at an excess of $1.8 Billion USD. A company that hosts content that answers surgically specific questions that people tend to ask on the internet.
From a tech-business perspective, serving this niche is extremely lucrative. Get search engines to index your content, and more than likely, people will type in questions that are hosted on your platform almost down to a tee. There is no better way to drive page visits and grow a website than the ability to serve the curiosity of anyone regardless what questions they ask on the internet. Page visits equal potential monetization revenue.
This is great and all, But Q&A websites fail to address one very important issue. What's in it for the content creators? Why do users bother to answer questions without any seemingly direct benefit to them? Some may argue altruism and social capital, but people will only do so much in the name of those things. It is human to pursue incentives for what they do. Quora "solves" this by mimicking other major social media players, making their platforms addictive by design. Using subtle but powerful design techniques to keep their users coming back asking and answering questions, with little to no obvious returns to them.
This is how incumbent content platforms whether social or otherwise, have been designing their websites when it comes to user-generated content. It's very clear that it is very unfair to users who use the platform. Where they themselves become the product for the websites. More users = More pageviews = more revenue. "Free platforms for users" is no longer a valid excuse when users are not the real customers, where truthfully such models makes the users the workers for the websites who disproportionately benefit from their activity.
Tokenization of Web Content
The advent of the Steem Blockchain signaled the change in how people would interact on the web, specifically, by removing the restrictions on how content creators make a living while pursuing their passions. Traditionally, relying on ads is the only source of income for the majority of content creators. By endorsing or advertising certain brands and products alongside their content, creators often face restrictions on what they can or cannot do.
As for Q&A platforms, it is all too often for answerers to put endorsements together in the answers they give to questions. Asking "What is the best xxx for yyy" and you will see this phenomenon in its full glory. It's unavoidable, why else would people answer questions and build their identity on such platforms full time? There are rarities, sure. But the exception proves the rule.
Tokenizing web content removes such restrictions and bring about the possibility of a fully transparent and unbiased Q&A Platform. The incentives now shifts to being able to provide the best answer to a question, rather than endorsing products in hopes for commission.
A gap to fill
The Dapp Ecosystem made possible by the Steem Blockchain is the perfect platform to create such a Q&A website where users answer questions to answer questions. Where good answers gets rewarded rather than answers that advertise. Of course, users are free to endorse their favorite products or answer questions as brand ambassadors, more power to them. But now, thanks to the Steem Blockchain's system that rewards content creators directly from content consumers, creators are incentivized, period.
Musing.io is one such website. Built on top of the Steem Blockchain, users need only a Steem account to start asking and answering questions. And we're proud to inform that we already have a running website and a working product on Musing.io. As of this today there are over 21,000 questions and answers posted from the website, and the growth opportunity is just massive.
The new Internet
We strongly believe that the Internet will be Tokenized - that Content creators will be rewarded directly by their consumers without the need of a middleman and that the users will own their data. We also believe that this makes it possible for the digital environment of the future to transcend the 1% Rule of the Internet, because everyone has something to offer.