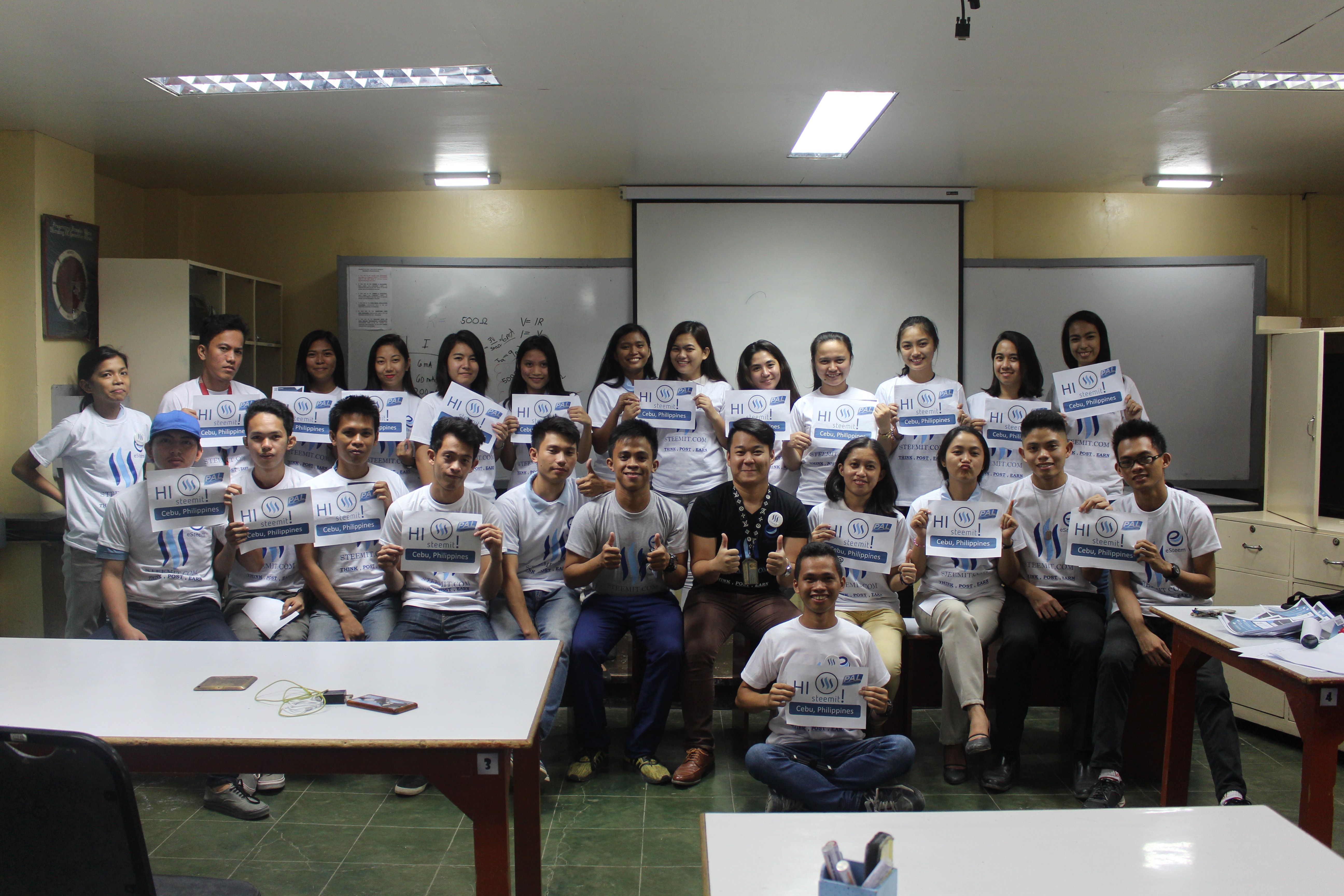 The Second Steemit University Campaign was indeed a fruitful night. A campaign in our university - University of Cebu - LM in Cebu, Philippines. With over 25 participants, we are happy to announce that we are growing here. This gave them the chance to be introduced in the platform and be able to share this opportunity to them to earn from their ideas. The night was full of positivity.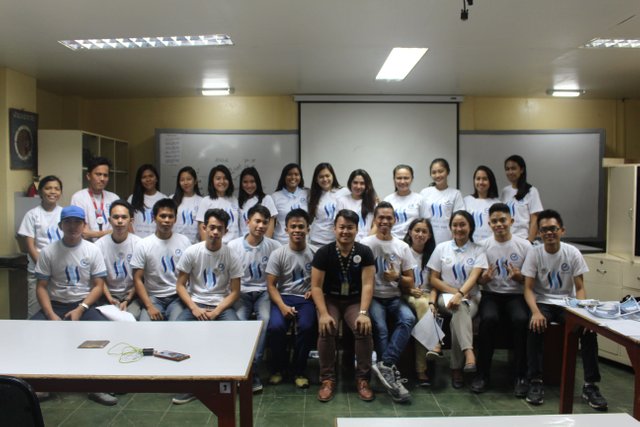 Following a success on our first meetup Click to redirect, which had happened last July 30, 2017. We immediately followed up another University campaign and happy to see them introduced in the platform. Something to be proud of and will be treasured for a lifetime.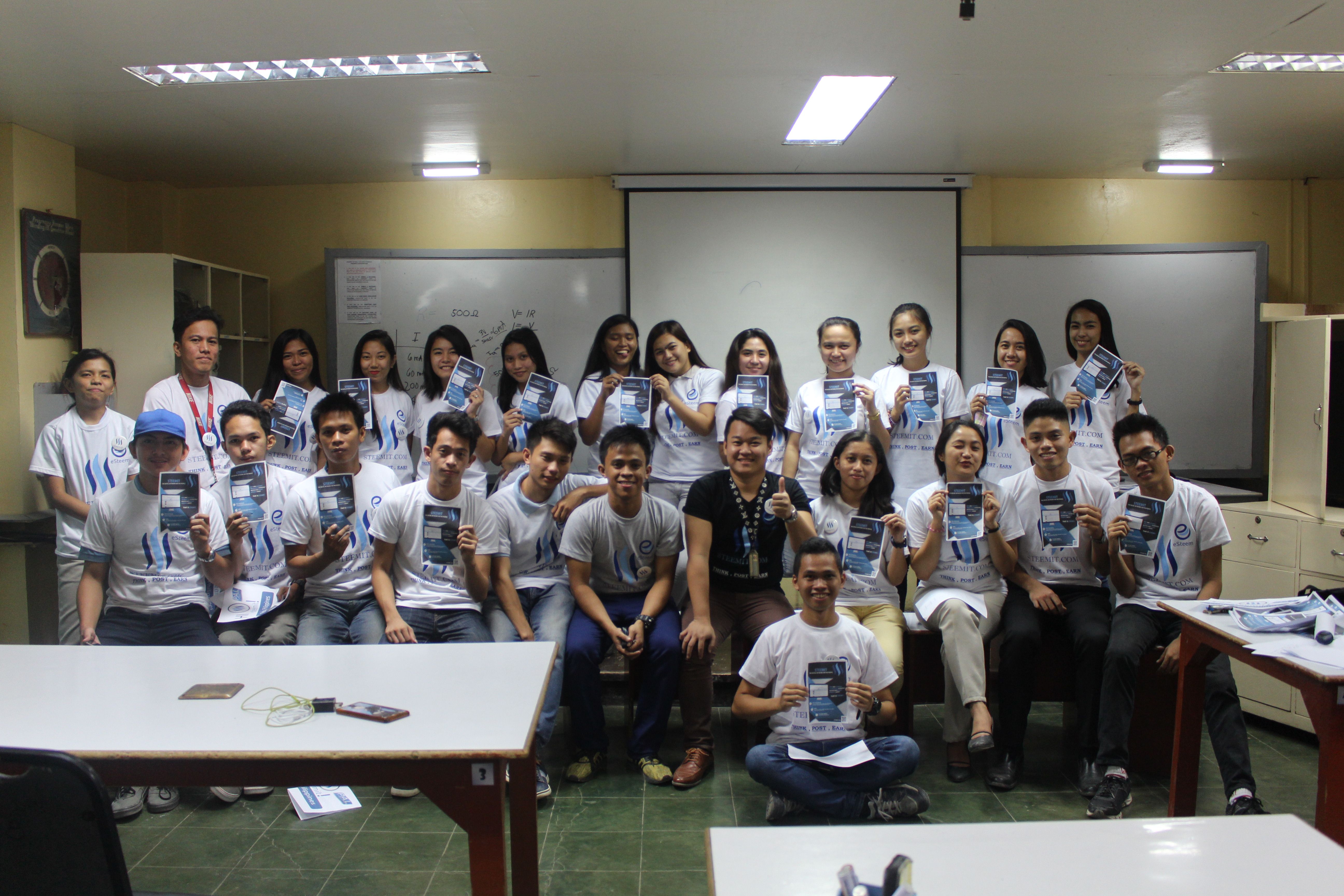 Each of them received Steemit Shirt, Steemit button pin, Flyer, and Steemit plackard which can be helpful when posting their introduceyourself post. All of them are given for free.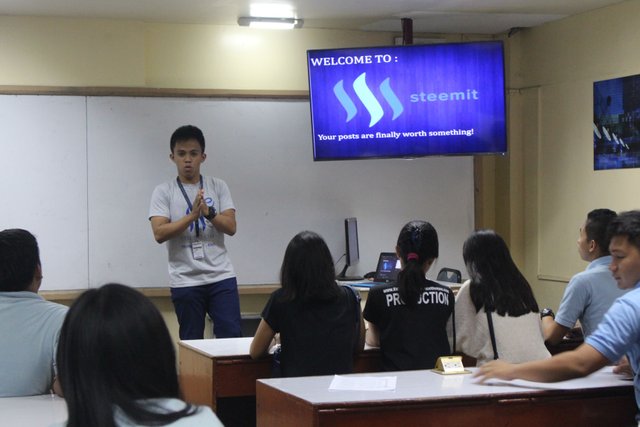 As planned, the orientation started with us explaining our motives on why we put much effort in reaching them and help them to start their career in Steemit.
We wanted to create a bigger and healthy community in our hometown (Cebu, Philippines). A community that helps one another, lifting up together to grow.
We wanted to share this opportunity to them. An opportunity to finally earn from their posts, from their ideas. I mainly highlighted the main difference between Steemit vs Social Media Giants (Facebook, Instagram, and Twitter) - ***In Steemit, we earn from our ideass.
We wanted to @teamphilippines to gain some recognition in Steemit community as one of the fastest growing community in Steemit. Advocates like @sasha.shade, @surpassinggoogle, @cloh76, and other promising individuals who marked their name in promoting Steemit in our country.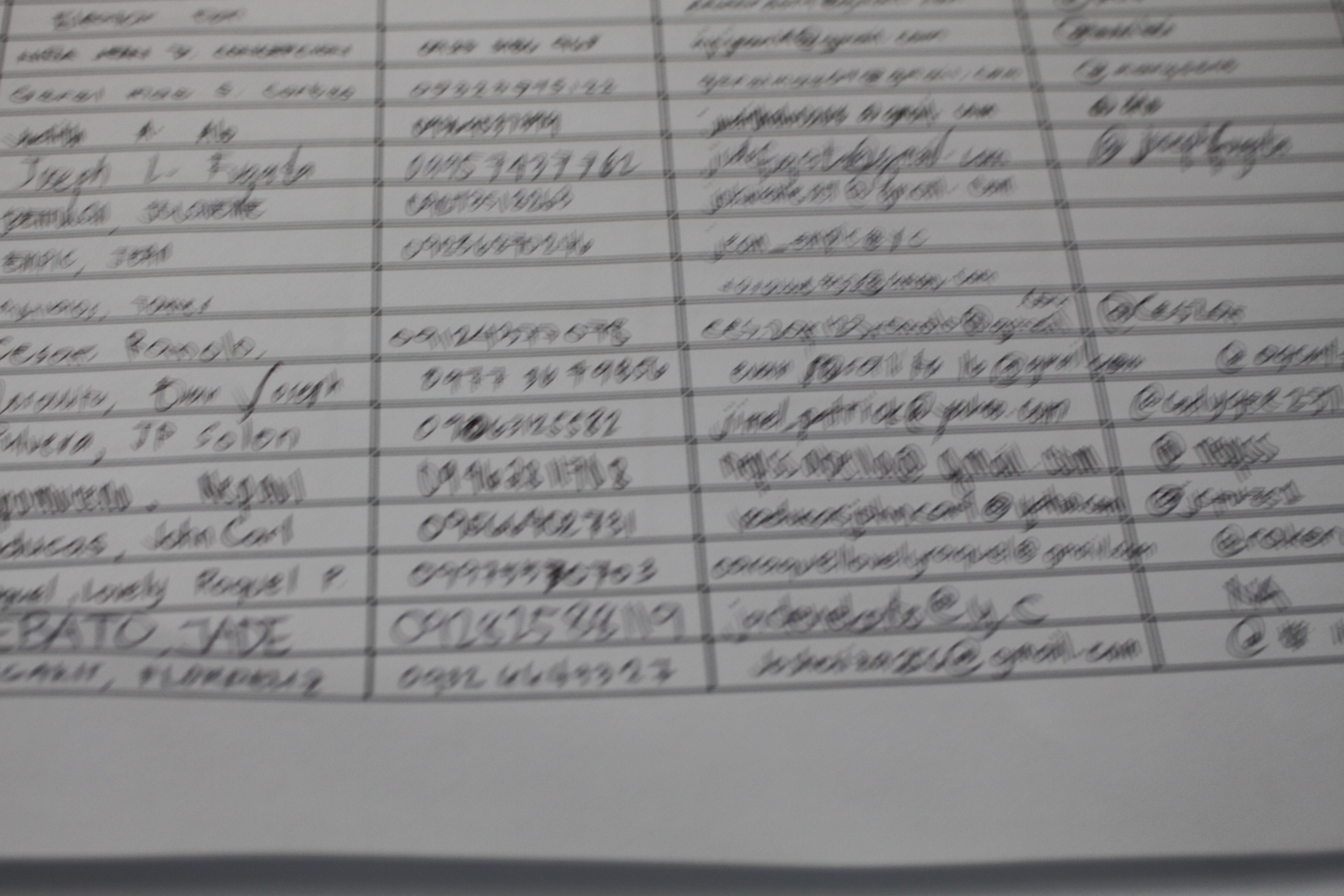 Each of the participants logged their personal details in the Attendance Sheet - which includes their Name, Contact Number, Email Address, Steemit name, and signature. This is for us to reach them when we have updates and for a proper documentation during the campaign.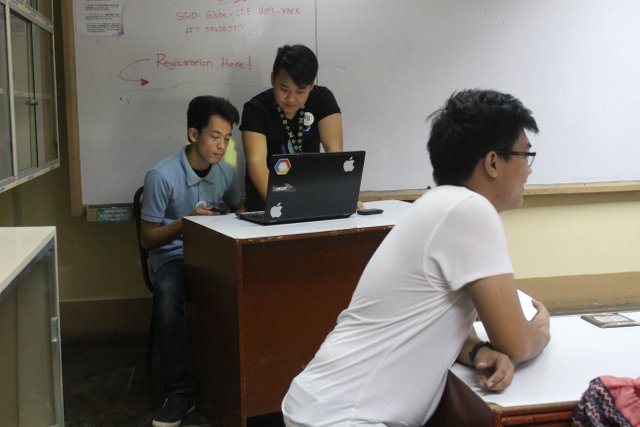 Participants who were not able to make an account were assisted by @dwaeji-aizelle for their sign up. One of the initiatives we added from the previous campaign that we had. Luckily, it all went through making them to sign up and are now waiting for Steemit to completely verify their account.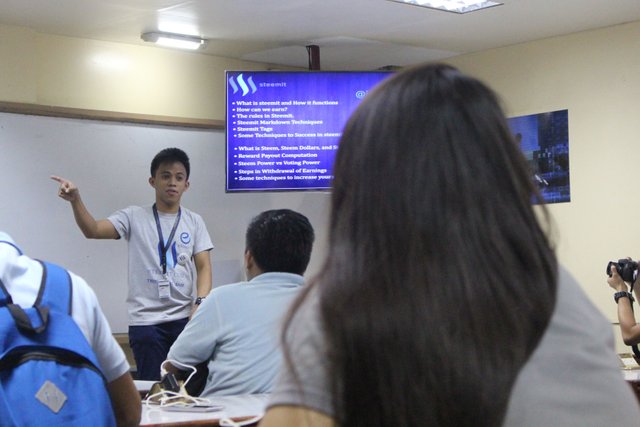 Then I started
In every presentation that I have, I normally start it by explaining the main reason why I am doing this thing. Then address my topics via questions / breaking the topic into pieces. So, we divided the topic with @themanualbot. These are the topics that we discussed :
Steemit and How it functions
How can we earn?
What are the rules on Steemit
Steemit Markdown Techniques
Proper usage of Tags
Some techniques to Succeed in Steemit
What is Steem, Steem Power, and Steem Dollars
Steem Power vs Voting Power
Reward Payout Computation
How to withdraw your earnings
Introducing our Members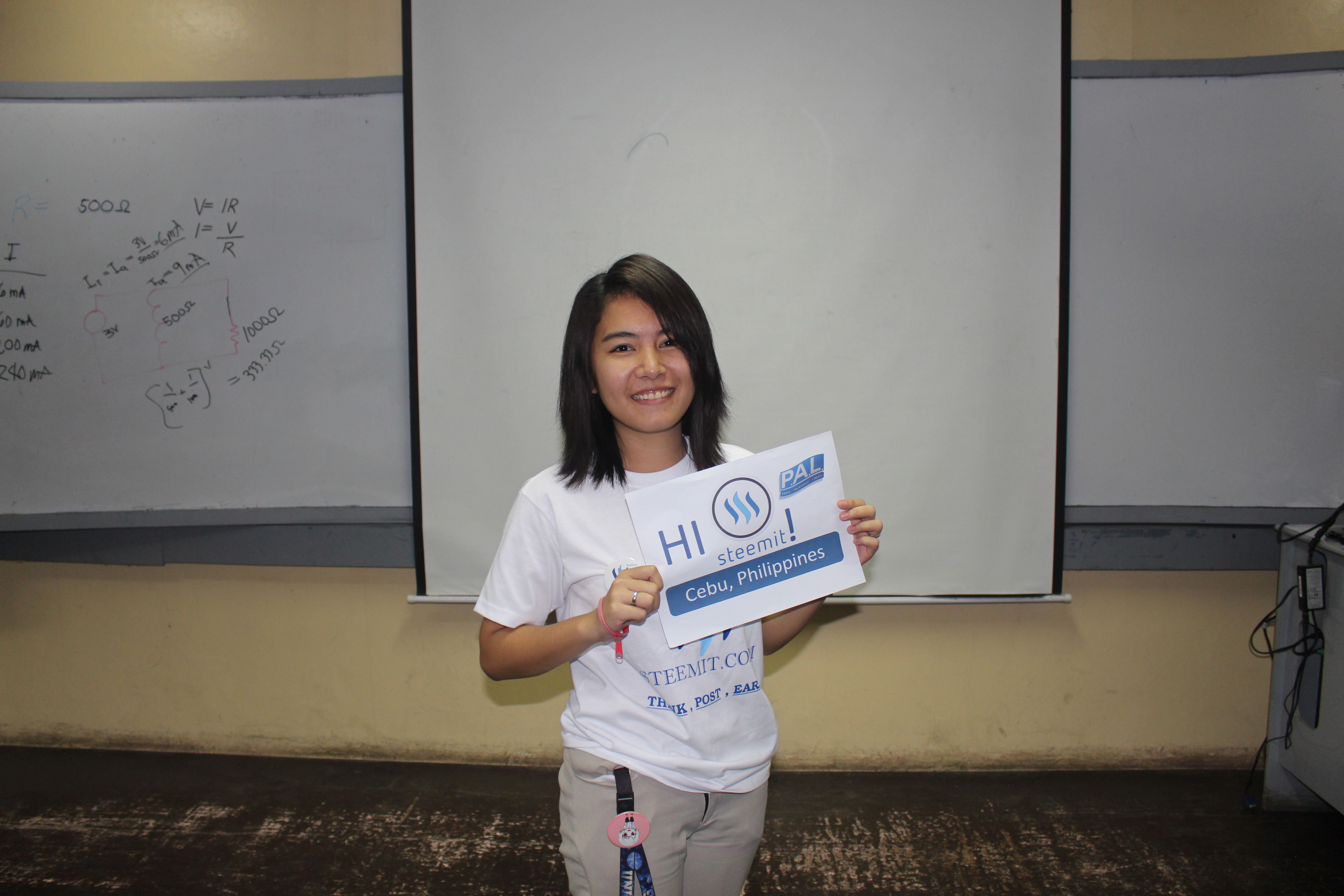 Lovely @rakerumon, who loves anime and is a very good essay writer. She recently won 3rd place in Essay Writing Contest in our Intramurals. She is also an Electronics Engineering student.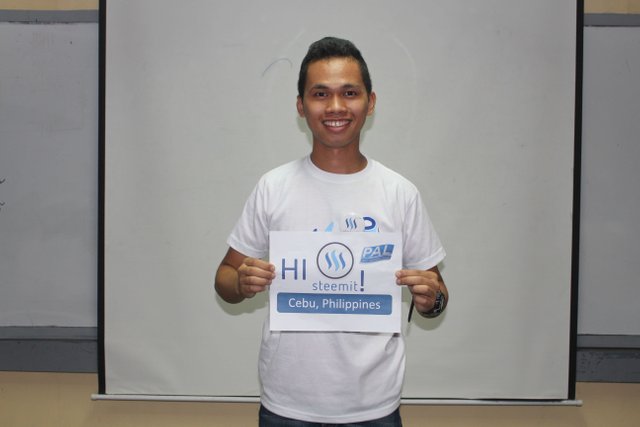 Joseph @josephfugata, an ECE student who is not new to blogging and has started to bloom in Steemit.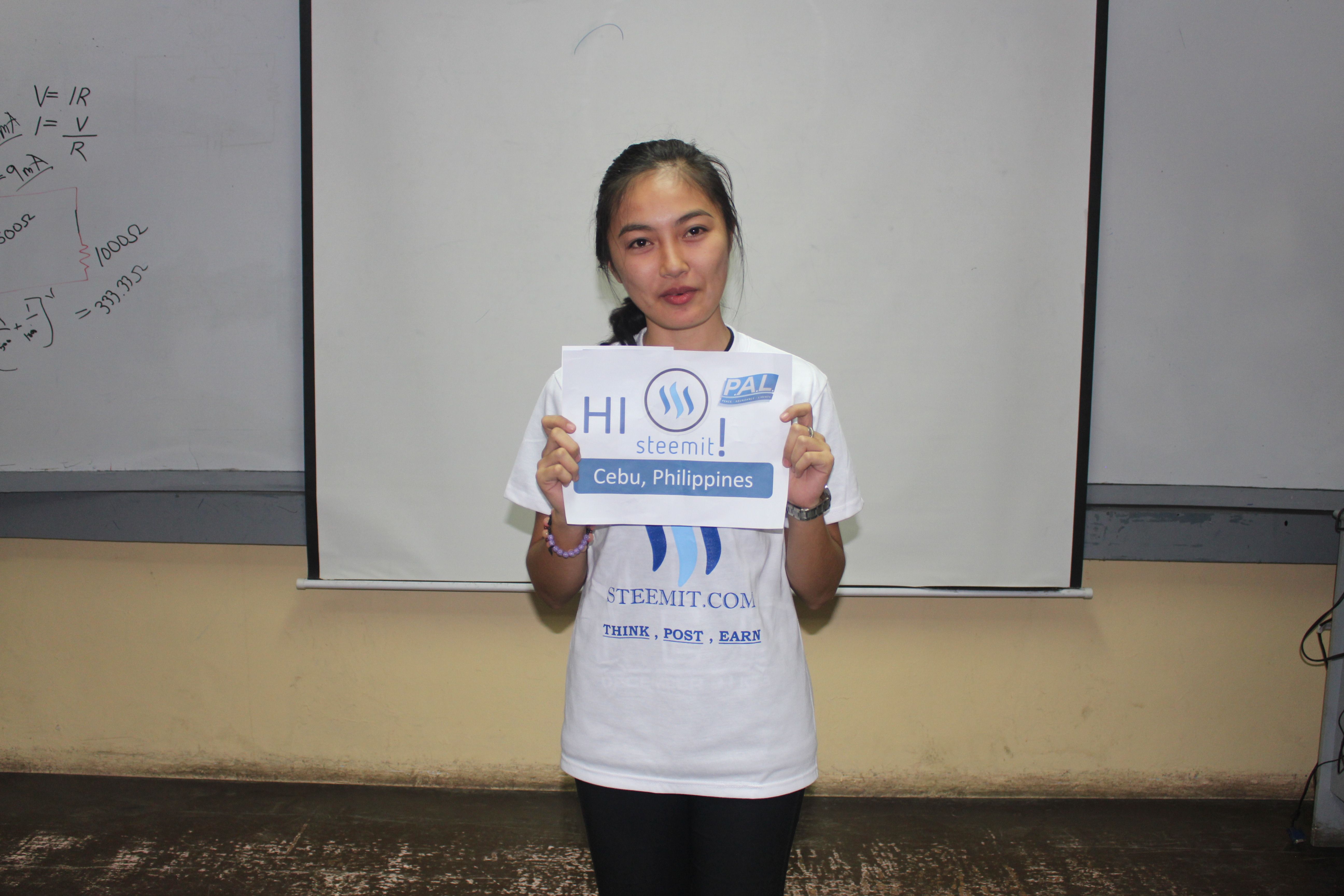 Gerel Mae @marysent who is a sister of April (shown below) who expressed a lot of interest in joining the platform. Very lovely lady.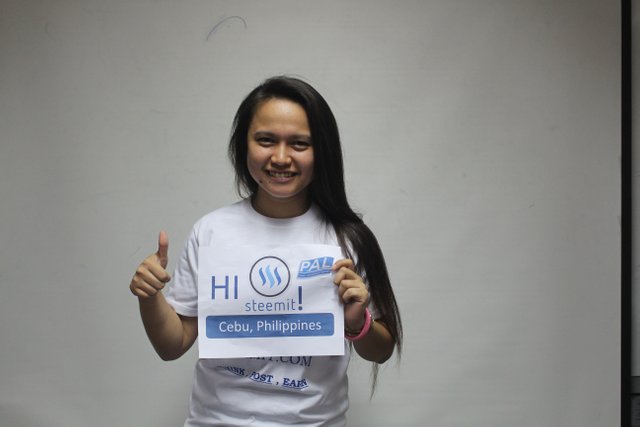 Flordeliza @lizzzyxoxo an Ece student who works as a part time McDonalds employee and was once a call center agent.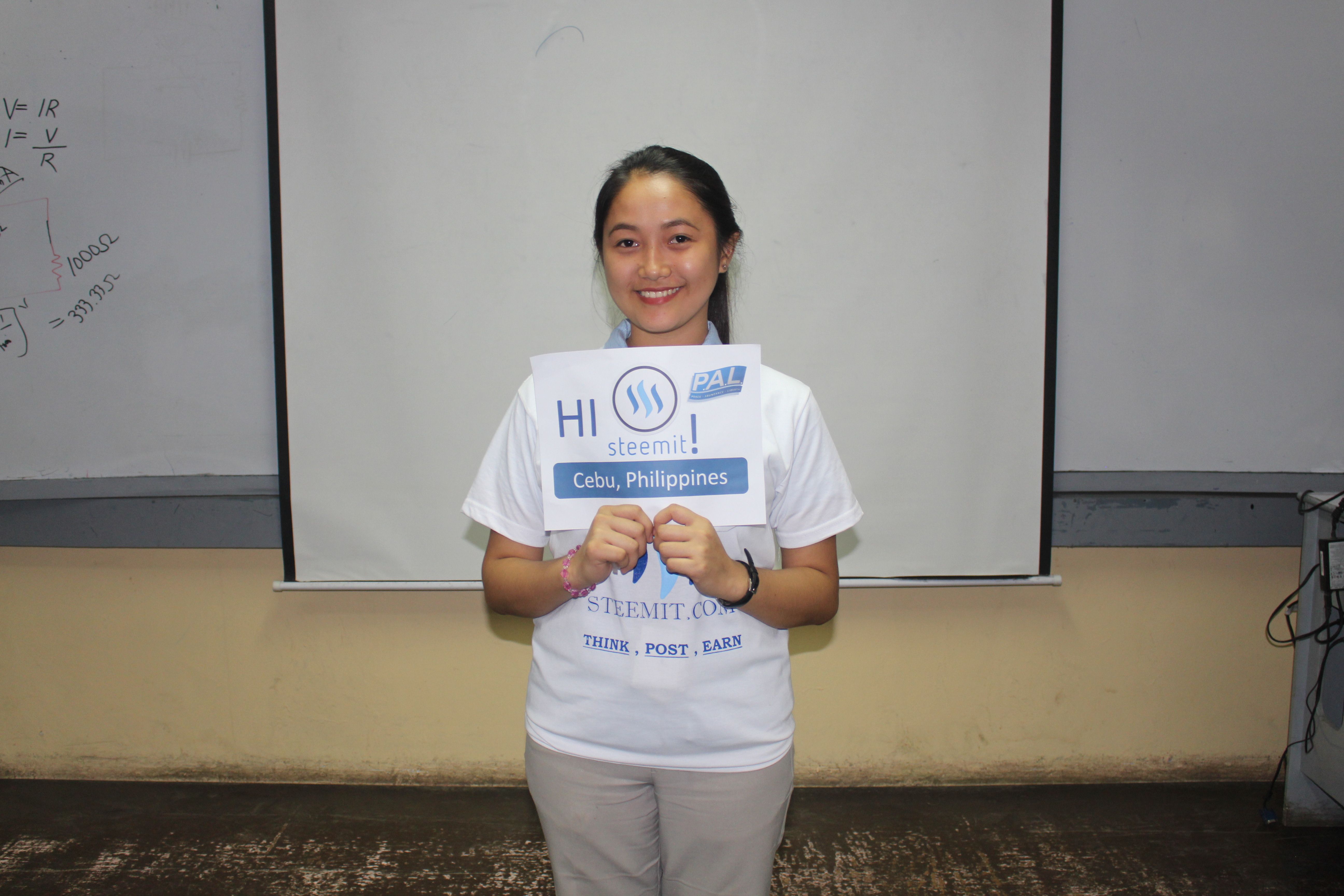 April @marygod, an Education student and a working scholar in Engineering tool room.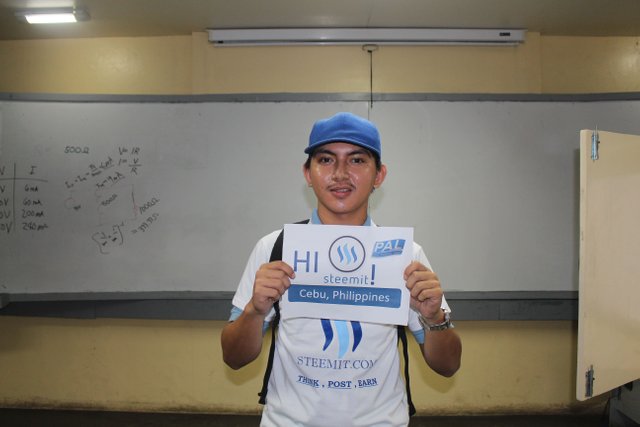 Jp @codygee237, an ECE student who is a has been engaging in business and wanted to explore about blogging.
Cesar @ceszar, an ECE student who is very interested in Steemit platform.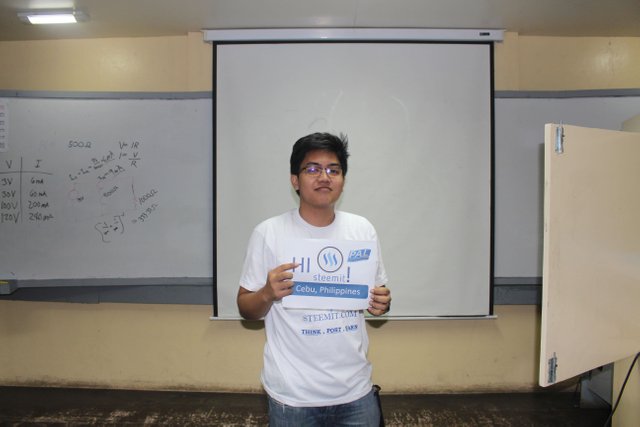 Eleazar @ted7 an ECE student who is one of our photographers for today along with @dwaeji-aizelle. He loves anime and photography.
James @matidios, an Industrial Engineering student which I havent known. But he expressed interest in joining the platform.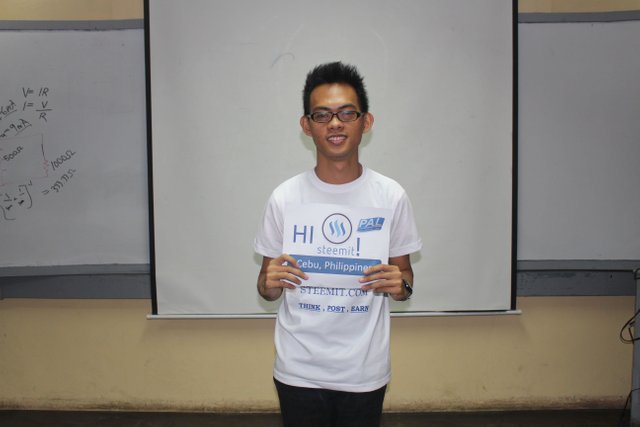 Jasper @jasperj, a Customs Administration student who loves football and other sports. He is the guy I normally talked with in terms of Football matches (Europe)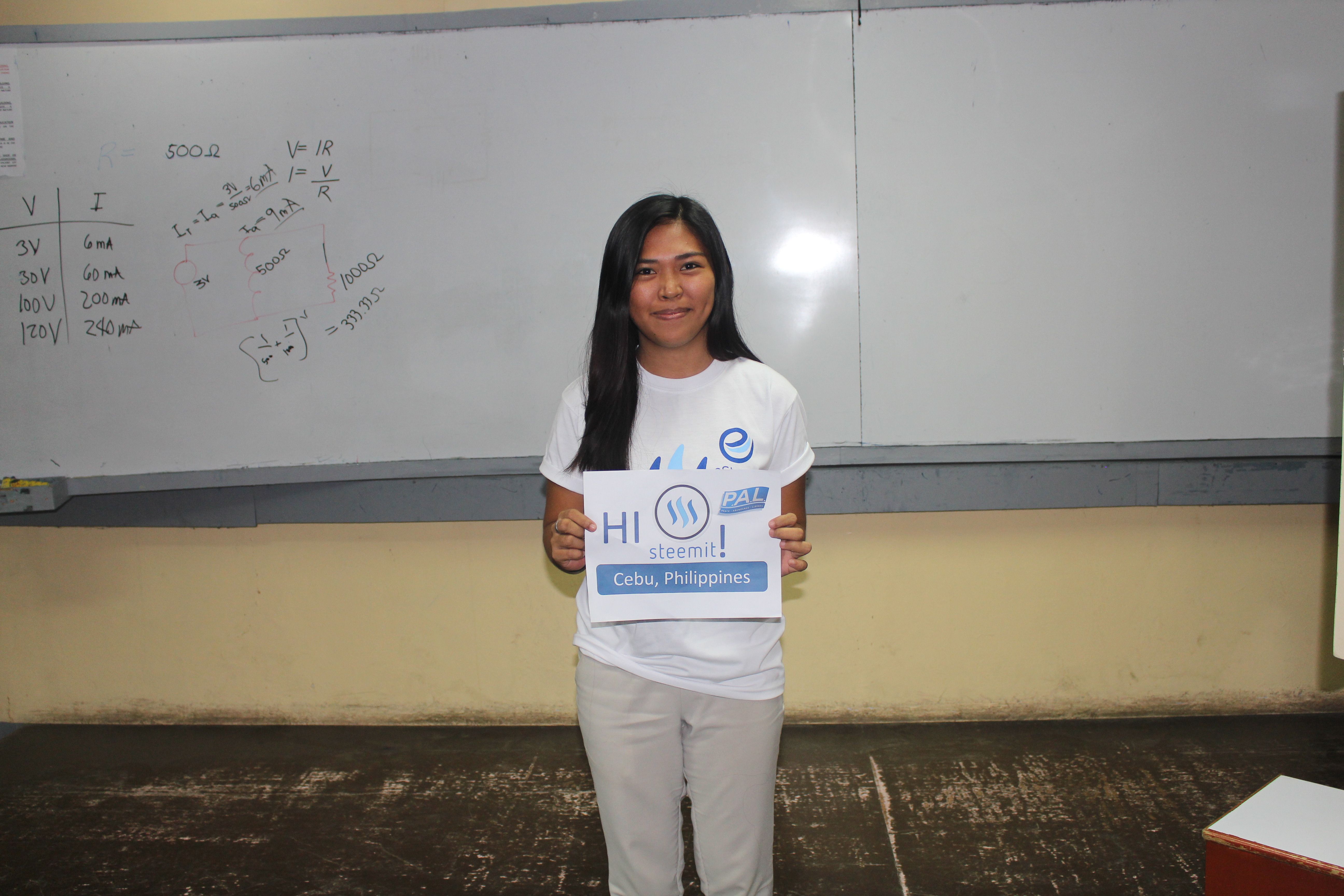 Jolaveme @jolavsmenot, an Industrial Engineering student who loves to take selfies and travel.
Joffitz @joffitzone, a Marine Engineering student who is also a working scholar in the university.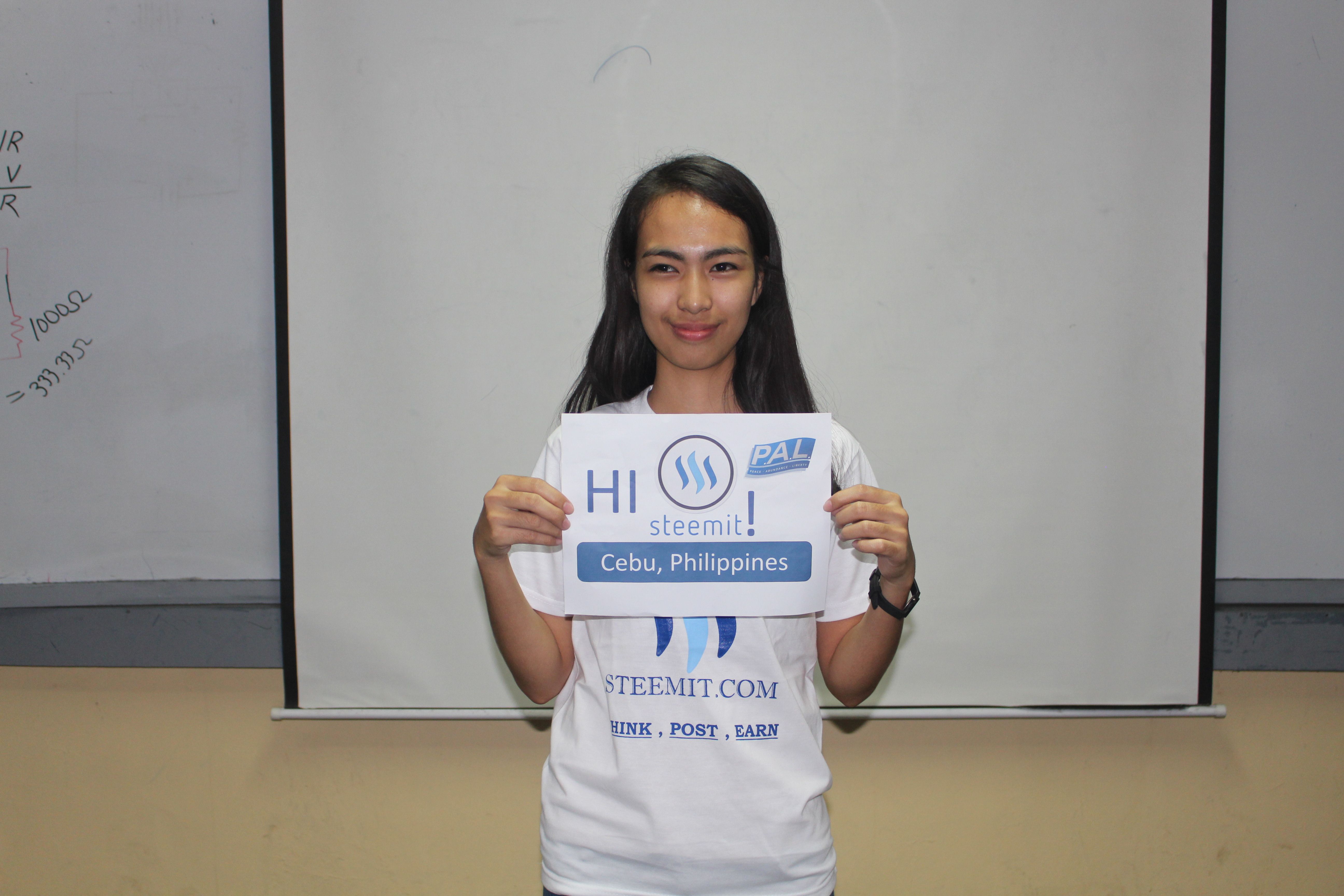 Nina Jean @tsukikei, a friend of Gerel (@marysent) who loves to blog.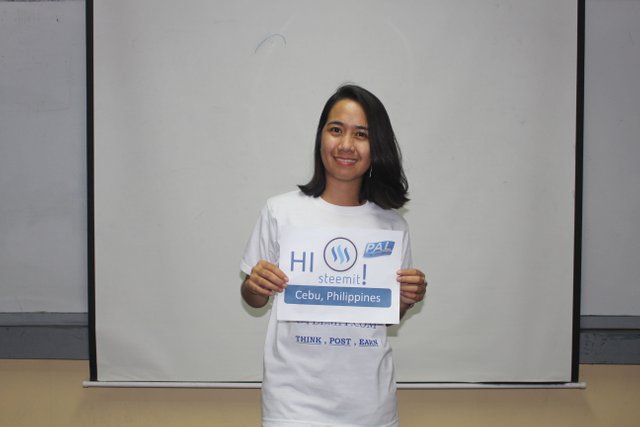 Judith (@ditz) who is also a friend of Gerel.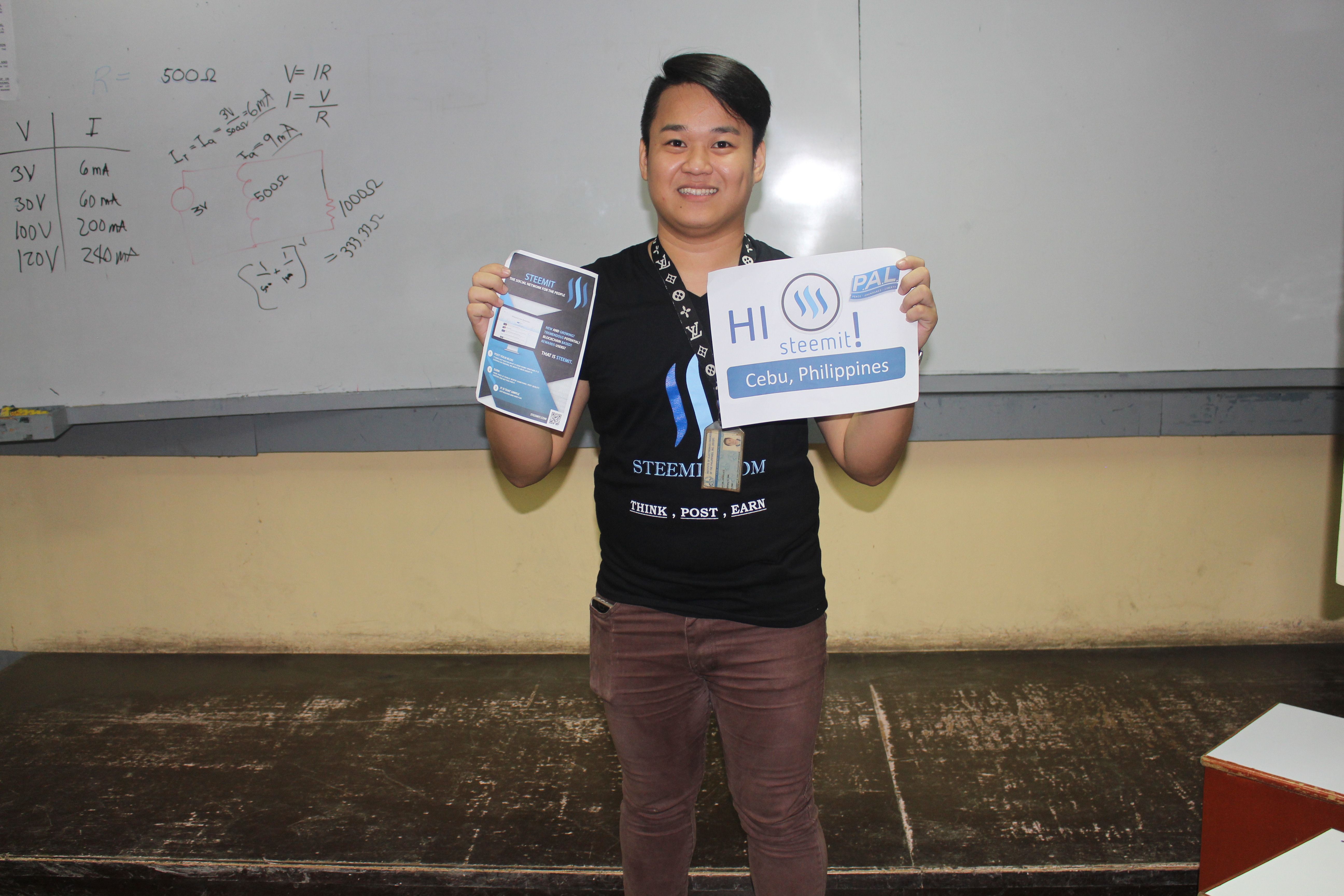 @dwaeji-aizelle, an ECE student who is one of our moderators for today. He has helped a lot for this campaign.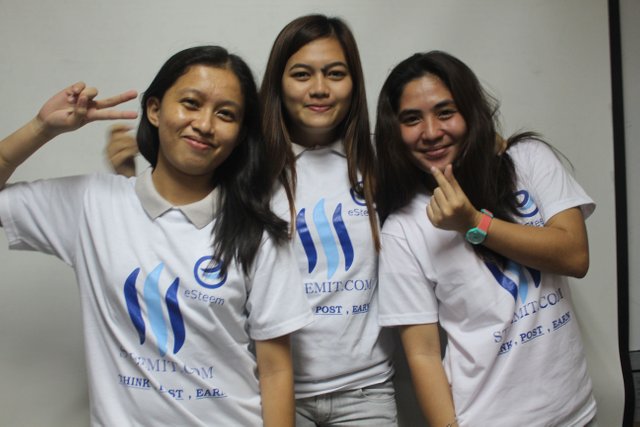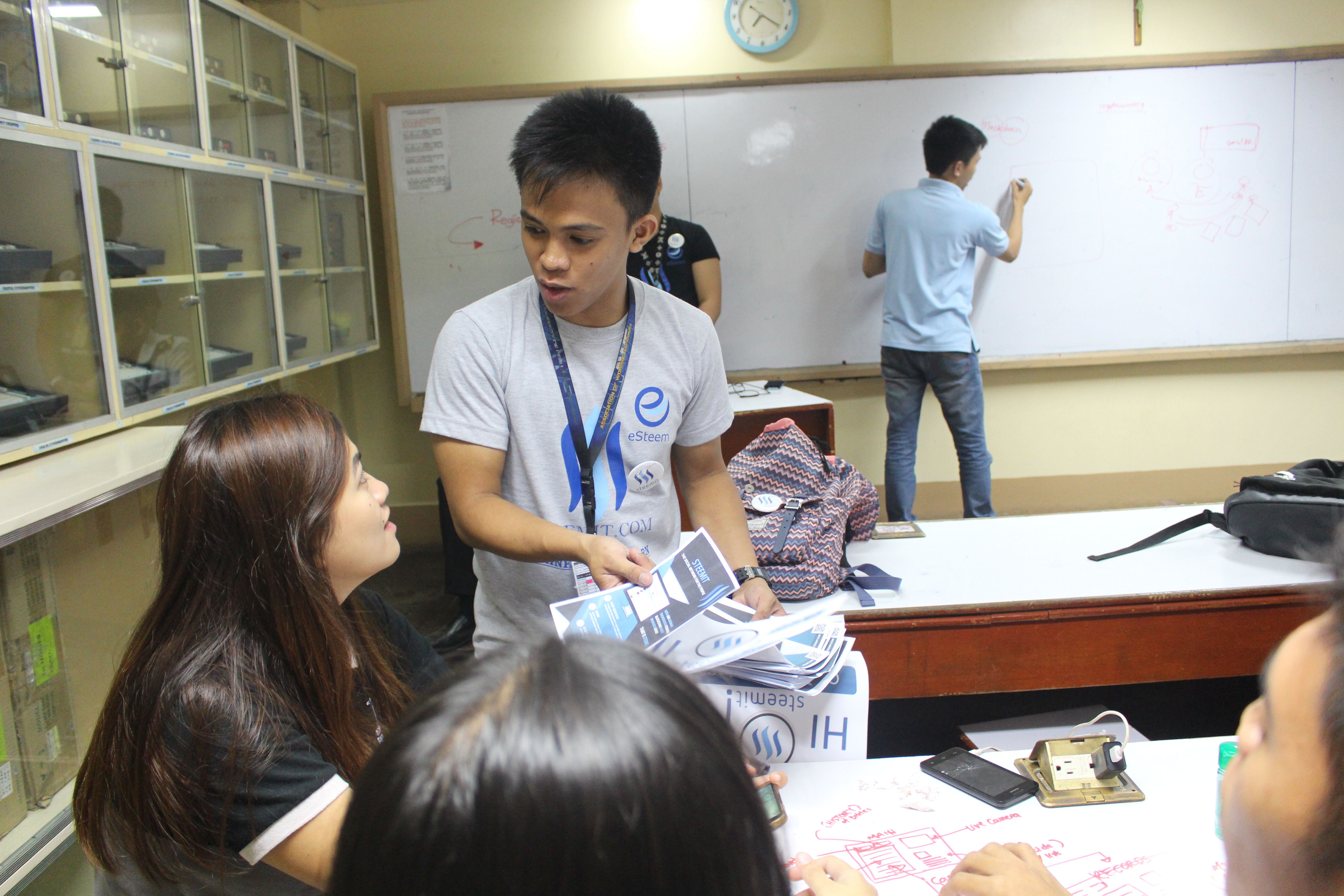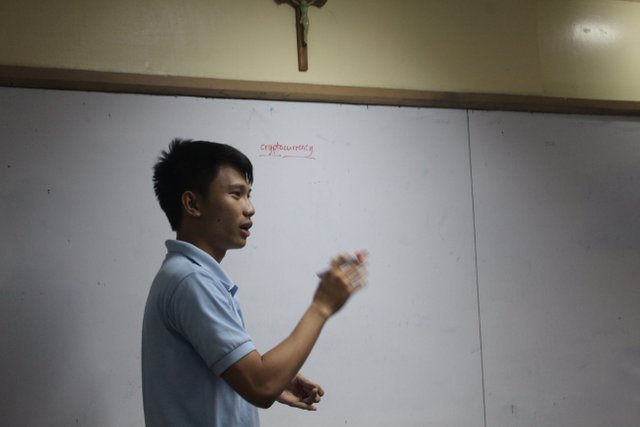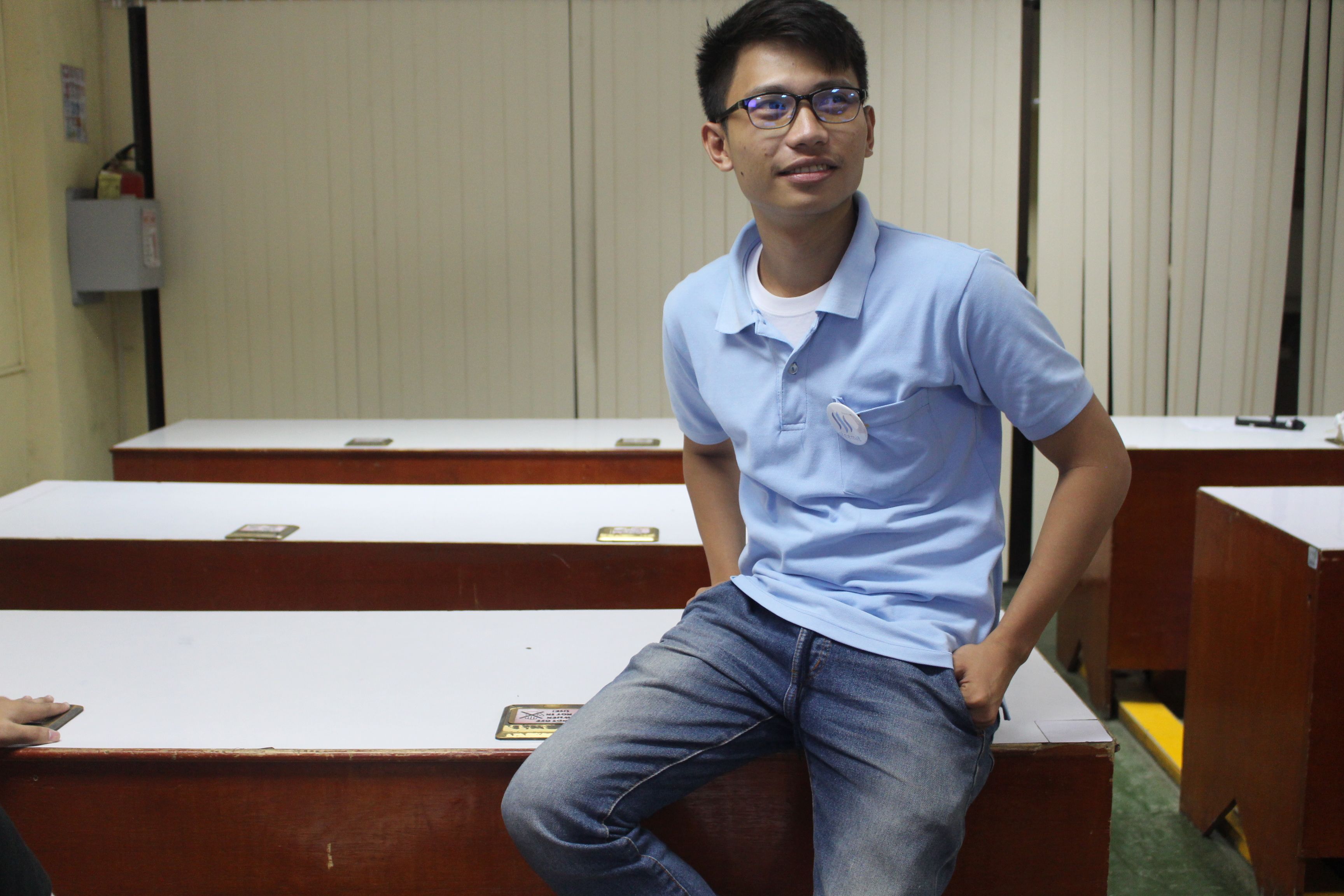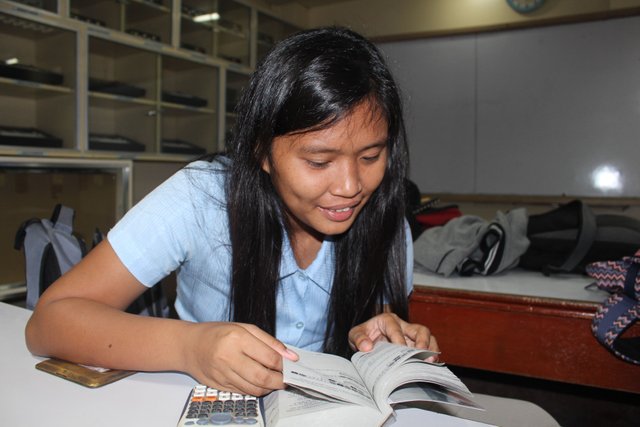 An Overwhelming experience
To be honest, we couldn't believe what is happening right now. The campaign starts growing and growing and has been recognized by the communitty. In fact, we're having so much fun in promoting Steemit in our university. Steemit is a type of platform where you are proud of sharing it. We just simply love it!
My experince
It was tiring, yet fun. I had a lot of fun in pushing this initiative - because I've seen my purpose. I smell something, I smell a lot of promotion!
This Sunday, we will also ve having a Steemit Non-University Campaign. A campaign with more than 15 promising participants who are very interested in the platform of steemit. Which we look forward for a positive outcome.
Future Plans
Aligned plans that we have but are still not sure when to hold because next week will be a very busy day for us (Interdepartmental Quizbowl, Thesis, Midterm projects, and Midterm exams are coming).
Campaign Flyers, button pins, and plackards distribution to 500 students
Steemit Tarpaulin
Steemit Promotion to University Personneo (Professors, Department heads and staffs, and etc)
Steemit Hangout :)
This will likely to happen, and is surely be very FUN!
We would to express our sincere appreciation to Tom @donkeypong. He has been very helpful to us in many ways. Thank you.
I hope you guys are still there to support our campaign here in the future. It will really be a big help :).
Campaign donations are welcome. It will really be helpful!
Thank you for spending you time.
All the best,