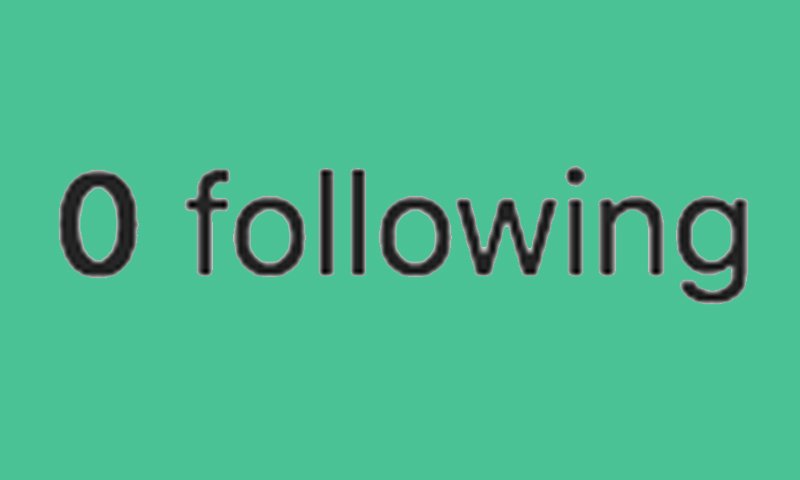 If you want social media to work for you, instead of you working for it, drastic measures are necessary.
Society is not going to catch up fast enough to help this generation. Anybody alive today needs to save themselves from the digital media beast. Engagement algorithms and clickbait culture threaten to eat away at your sanity, your spare time, and your clarity of mind.
BTW — keep in mind that the average person spends 2 hours per day dragging their thumb on their cell phone screen while random photos and videos scroll by. Seriously.
The absurd can become so extreme and still feel normal. Everybody does this, it must make sense… right?
Or — are we the frogs being boiled?
Social Media as Tool, Not Hobby
I view social media as a productive tool. My goal is to get as little entertainment as possible from it so that I don't get sucked into the hypnotic trance of scrolling.
The way I do this is simple. A few weeks ago I unfollowed EVERYBODY.
My Instagram account is now following 0 people. My twitter account only follows my brother's account. These two feeds now show me nothing but my own posts and some hashtag related content.
There's no more reward for checking Instagram or Twitter. It's just a boring content distribution channel for me now.
I feel free.
There is still a strong urge to entertainment myself with nonsense on social media. I get bored and it's like, I just wanna grab my phone and look at it. I get pretty thirsty for the social media. Unfollowing everybody is helping to remind me of how I am supposed to use these tools… sparingly.
Will You Join My Mailing List? Click Here