#ULOG 10. MY QUICK AND EASY CHICKEN ADOBO
Olah Steemians!!Welcome to our kitchen!Today,I want to share how I prepare my very simple and very delicious chicken adobo for our dinner.And this is my #ulog story all about.But before that,I will let you know first what is chicken adobo,and where did this recipe came from?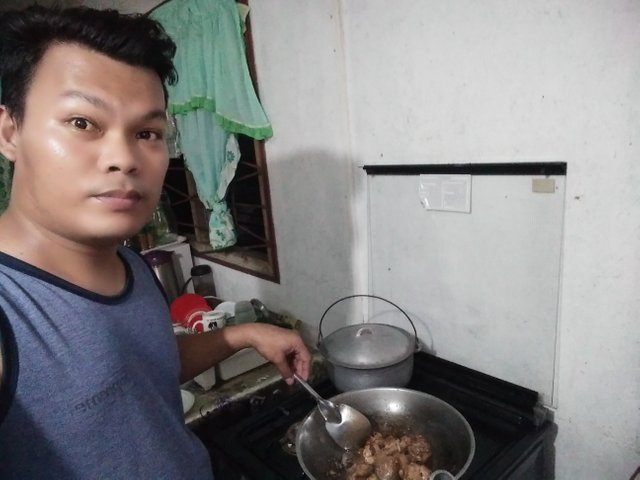 According to the research,chicken adobo or adobo is the nameof a popular dish and cooking process in Philippine cuisine that involves meat or seafood marinated in a sauce of vinegar and garlic,browned in oil,and simmer in marinade.This dish was brought and cook by the Spanish people.
Now you know about the history of chicken adobo guys.So today,I will share now how did I prepare it.
First step that I did is I prepare my simple ingredients,vinegar,soy sauce,garlic,and oil and of course the chicken itself and I wash the chicken carefully.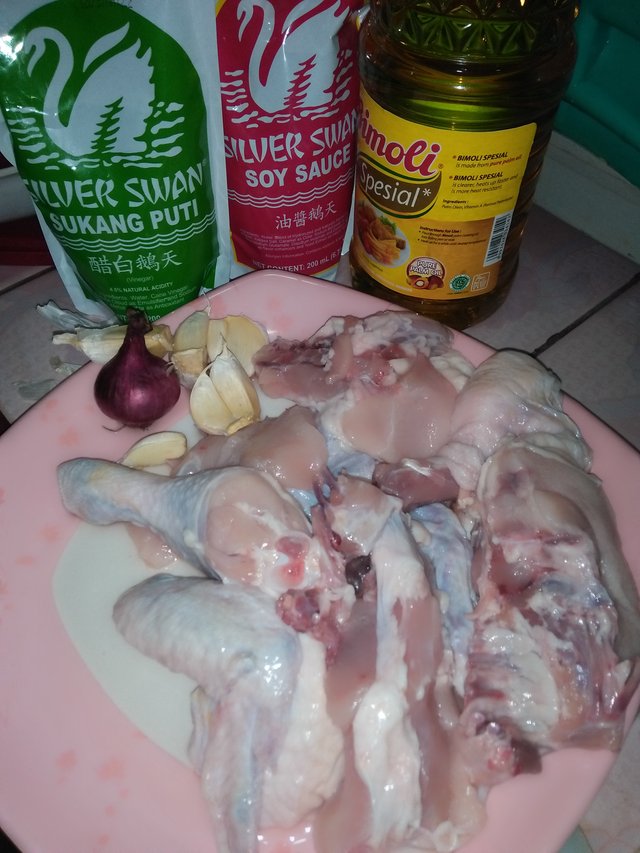 The next is I marinate the chicken using the vinegar and the soy sauce.I mixed it very well.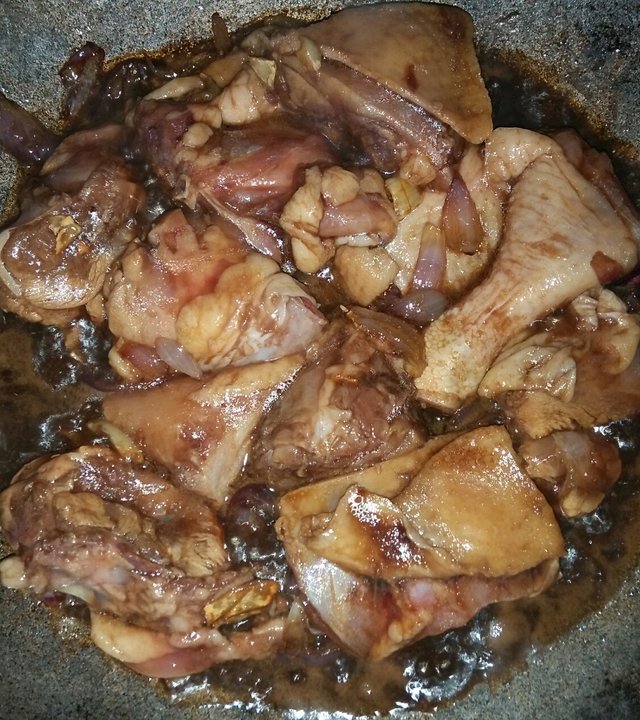 Then,since it is ready to cook,I simply fire up the stove into a medium-high heat and let it boil.Just like this.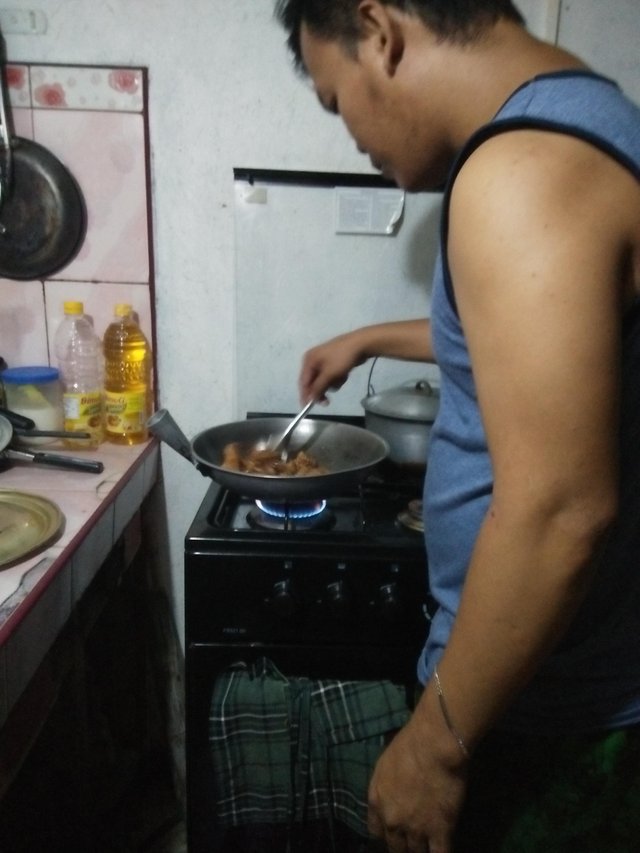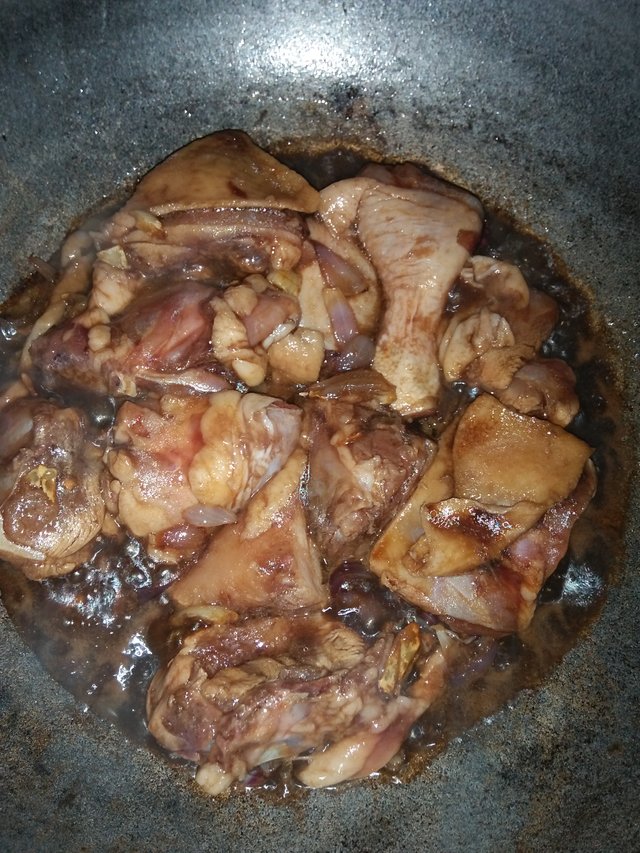 I continue simmer the chicken until it is fully cooked and had released its oil into sauce and the sauce has thickened slightly and taken on a rich dark brown color.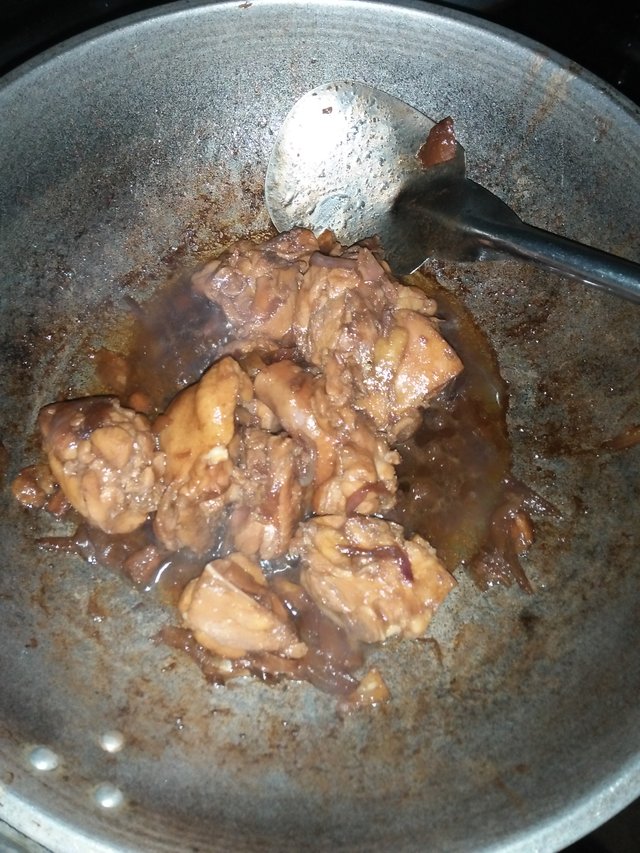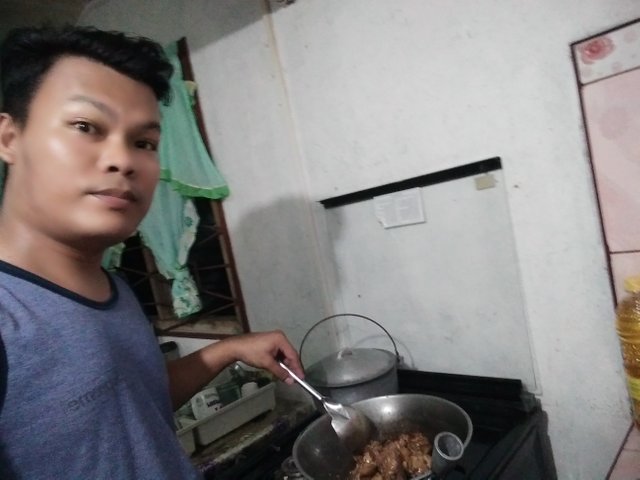 And thats it guys,my quick and easy chicken adobo.I could gurantee you that your kitchen will smell lovely when you are cooking this adobo.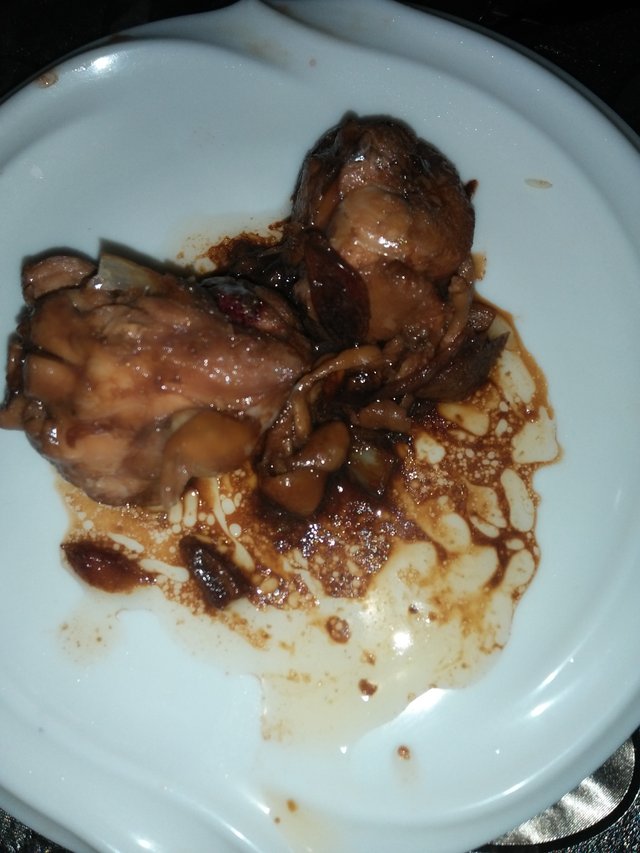 If you are planning to cook chicken adobo and you dont have enough budget,just try my recipe,and I can assure you that you will love it.
SIMPLE INGREDIENTS
chicken
onions
garlic
oil
vinegar
soy sauce
Enjoy cooking my dear Steemians.
Certified #uloggers,
@thian2817