#Ulog | #4 | The aftermath and what my conclusion of it is
So 9 days ago i told you all of the issues between me and my partner. After our talk 7 days ago, we decided to take another shot at it and see how it works out.
Tuesday - Bad feelings coming up
Tuesday evening, i told her, that i want to talk already on Thursday. Since we shared some messages with each other, i already had a bad feeling about her decision. There was no point for me to wait till Friday, since i was 100% certain about her decision. Tuesday was pretty rough, couldn't find sleep, watch the first season of Gray's Anatomy. While watching Christina and Izzy hanging around, my thoughts where filled about here
Wednesday - Preparing to take the cut
The whole day, i tried to keep my mind of Kathrin, but still, i knew that the next day will be hard for me. The way she talked and wrote with me was so cold, so distanced and reserved, i was totally screwed up already.
Thursday - Coming home
So i came home at 5 pm. Kathrin was laying in the bed and sleeping already. I didn't catch a lot of sleep the last three days, so i took my clothes of,while her eyes took a glance at me smiling. She rolled into my arm and crapped my hand. This confused me so hard, i didn't know what to aspect from her. After 2-3 hours of sleep, she went to her parents and i did arrange some stuff at home and made my homework.
She came home after 2 hours and i took the step towards her and started to talk. She just told me, that at the moment she doesn't now, if she still wants to be in an relationship with me. She explained me, that she loves me really, but she isn't in love with me. This might sounds like the end, but just to be honest, no couple is in love forever. Nevertheless, she told me, too, that there are days, where i am awesome, being her man, and then destroying it the next day with my bad mood.
Friday - Final talk
Her parents did invite us for a BBQ. We had a great time, talking and laughing, being silly and not stressed by the current situation we had been in. We came home and started cuddling again till 10 pm. Then i started the topic again, because i felt like i needed a solution, at least for the week. We decided, that we are going on with our relationship, trying to improve the whole situation around her, us and me, regarding money, trust and goals.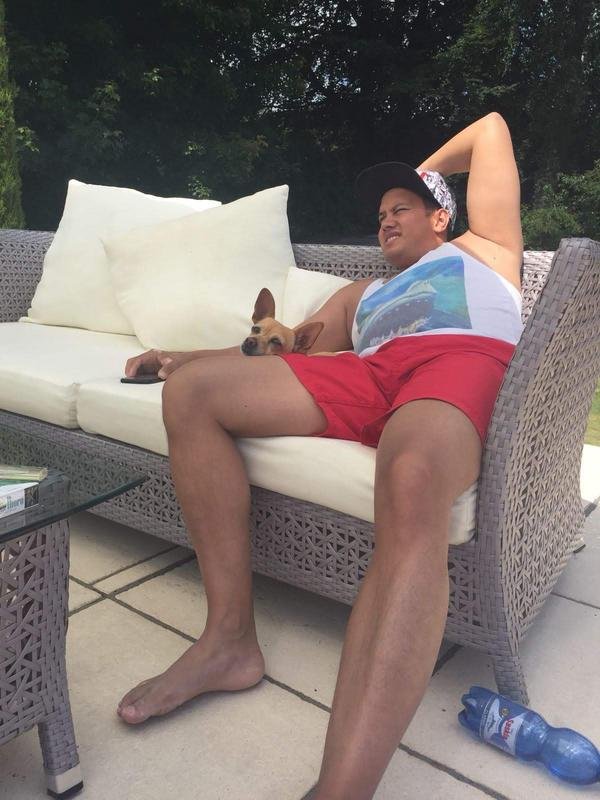 Comclusion
It is pretty hard to rebuild trust, that blind trust you always bring in at the beginning of a relation. I can't change my partner, but i can adjust myself, deal with negativ stuff in a more matured way, progress my life as an individual. But at the end, i can't change my feelings and as long as they are stronger towards her, i will not give up, but if the turn comes, i will run as fast as i can.
I really thank everyone, who read this post from my heart. Sometimes you need somebody to talk, even if it is some strangers from the internet.