The Little Green Man.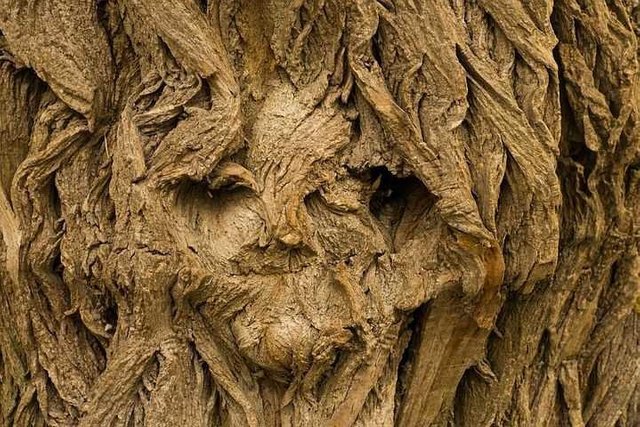 Source
"Can you hear me?" She heard the voice looming above her, low and soothing.
She opened her mouth to reply but only a choked gurgle came out.
"No...don't try to speak. Listen to me, human. You are gravely injured. Try to stay still while i work."
"Do you understand me?"
She nodded, although she could barely understand what he was saying. Did he just call her human?
She stopped thinking as her head felt heavy. Everything was foggy and surreal. She felt pain but it seemed far away as if she was disconnected from her body.
"Am i dying?" She began to panic at that thought.
She was just six years old. The joy of her papa and mama who had waited ten years for her birth. She would make them sad due to her carelessness. She had disobeyed and strayed into the forest despite their warnings. She remembered being startled by a loud cry. She had fallen into a ditch and had blacked out.
"Relax please. I need you to stay still." That voice again brought her to earth.
She felt cool hands on her body followed by a hot sensation that seemed to radiate from those hands.
The pain receded as if retreating in fear of the touch.
"Are you alright?" She took a deep breath and felt fine.
She opened her eyes and screamed as she scrambled back.
It was a little green man! And he had touched her!
She was afraid to look down...who knows if he had turned her green! She sneaked a peak at her palms. She breathed a sigh of relief when she saw all was in order.
She studied the man in fear.
It had pale brown eyes that seem to melt as she gazed into them. Its nose was pointed and large as was its mouth. Its arms had branches with leaves sticking out of it but it had little human hands. It was also naked!
Mama would be so embarassed but she found she wasn't!
There was really nothing to see.
It had a slightly embarrassed expression that she could not help but laugh. She laughed more as its expression showed displeasure at her jest.
"What are you laughing at" He asked, showing outrage.
"Is that what your parents have been teaching you? To repay kindness with jest?"
She sobered up with that statement. She felt sorry and told him so.
"Who are you? What are you? I have never seen anything or heard anything about you before." She said with childish honesty.
"I know about your race. Humans are so annoying, always trying to ruin your planet. You create enough bad energy to disrupt the peace of the universe. My name is Kalam and i am a treeman. It is rare for us to come in contact with humans as we are an isolated race. I came upon you by chance and couldn't leave you alone."
"Thank you very much sir. I would very much like you to come home with me."
Kalam laughed. His laughter sounded like the the sound of the breeze blowing through the forest on a windy day. The little girl found she liked the sound of it very much.
"Foolish girl! We are not meant to live with humans."
"Do you stay with your papa and mama?" She asked.
"No, they are dead. I am the last one left in this forest."
"Good, then you can come home with me."
They argued for a while but the little girl was persistent and Kalam at last agreed.
He helped her out of the ditch and soon they were on their way home.
Her mama screamed when she saw Kalam but Papa was amused and allowed her keep him.
Her mama insisted Kalam wear some clothing for decency sake. Kalam indulged her and soon came to love that family as his own.