You don't have to be a Breaking Bad viewer to be smitten by this gem! 
 
 
Before you scroll down and read this post. Know that the information below would likely contain spoilers from 'Uno'. Though...I'd recommend you just go through the whole season (even Season 2!)....just in case...um...I crop a hint unintentionally! 
As for Breaking Bad --- it is an intense show...while I would not automatically recommend it to fellow sensitives (aka 'people who feel things deeply')...if you think you have no issue with films like: 'In The Bedroom' and 'House of Sand and Fog' (Though those two are 'M' while Breaking Bad is 'MA')...well...you might be just the kind of viewer that Vince made Breaking Bad for. 
But if you think I'm kind of like you....well...here's what I did: I quickly scanned through episode recaps of Breaking Bad. Though it was only lately that I've been drawn to a lot of the story side (to fuel writing spec scripts and original ones) and have been watching a lot of screenplay related videos of Vince talking about Breaking Bad (I could be avoiding the ones for 'Better Call Saul' because I haven't seen Season 3 yet).
I was surprised how much I enjoyed watching the talks about Breaking Bad. And no...that doesn't mean I'd be watching any more episodes of the show. I've accepted that it's the kind of show that I'd be better of hearing from a fan (as long as they are not judgemental of me declining to watch it and instead just opting for 'Better Call Saul').
 
 
My history on doing Timestamp Commentary dates back to Season 5 of Homeland. The reception to the idea had positives and negatives. I stuck with it for a couple of episodes, then moved to Tumblr (the home of 'the fan'). While on Tumblr I held off sharing my whole commentary, and just left it for readers who initially enjoyed reading my posts and requested it directly.    
-
-
-
-
-
-
-
-
 (Just making sure the content is adequately hidden to give you   time   to  close this window --- hold off before returning to view the rest of the post!)    
-
-
-
-
-
-
-
-
Listening to the score of the DVD menu was interesting --- makes me think the show would be a dramedy (Not Like Breaking Bad?)
1:25 - Cinnabon Product placement - is there something in Breaking Bad about Cinnabon?
2:41 - Suspiscious of the guy but he turned out to be looking at someone else - Witness Protection?
6:40 - Opening Credits, Bob Odenkirk - ahhh him! He's the guy from Boulevard! Probably the one glint in the whole film? He might be the only character who's scene I didn't want to skip!
18:28 - Saul hits someone - dude come on! You were on the phone and reading stuff while driving!!
48:32 - Con guys speak to the driver (But it's not Betsy!!!) - did Saul have then wrong address?
50:26 - Saul is face to face with a gun - Oh Saul!  
I must say, publishing the timestamp commentary for the 'Better Call Saul' pilot episode...has me excited. Okay...maybe more giddy? No...maybe that's too much! 2% giddy (being 100% I get woozy)? Season 3 was aired last year, so I am probably going to catch it on DVD midway this year.
As I read through my commentary, I realise that I kept referring to Jimmy as Saul (I think at this point I didn't know that his name was changed to 'Gene' when he went in hiding towards the end of 'Breaking Bad'. And it wasn't until I listened to the episode commentary (hence I am keen to wait for the DVD!!!) that I discovered that Tuco (I don't think he ever was refered to as Tuco in that episode?) was a Breaking Bad character.
I know there's the podcast. What I noticed though, is there is a different approach when they are all watching the episode and talking. 
Note: For parents. I'd recommend you to watch this yourself  first  (yep, the whole thing!), before deciding if you would like to give your kids the 'nod' to watch it. Better that...than jumping into it with them straight away and regretting it. Since 'Better Call Saul' is highly serialised....it might not be a good idea to just let your kids watch one episode.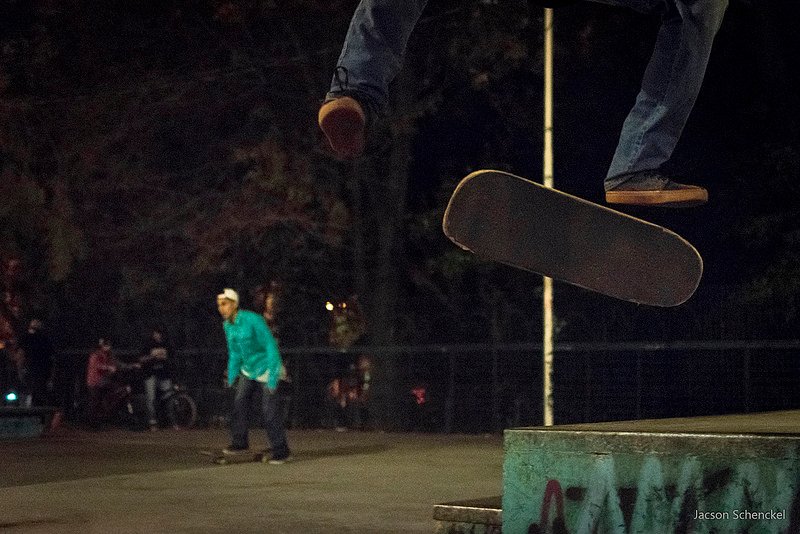 Photo by Jacson Schenckel
(I picked this photo to represent Jimmy's con with the skater twins.)
 
I look forward to reading your own commentary as a reply below or   link to your post (whether or not it is on Steemit)! If you think you   have the name of the next film I should watch...go for it.  Feedback is welcome here.          
For upvoting, I had heard from Steve Clark (@steevc), that it is better to upvote posts that are less than 7 days old. So if you would like to be sure I get rewarded, head here to see newer posts.    
 
 
Previous Commentary posts:    
(Film)    
 
Search Terms: Viewer Timestamp Commentary / Lawyers / AMC / Con Man / Jimmy McGill / Jonathan Banks / Mike Ehrmantraut / Rhea Seehorn / Kim Wexler / Patrick Fabian / Howard Hamlin / Michael McKean / Chuck McGill / Julie Ann Emery / Betsy Kettleman / Jeremy Shamos / Craig Kettleman / Miriam Colon / Eileen Fogarty / Steven Levine / Lars Lindholm / Daniel Spenser Levine / Cal Lindholm / Raymond Cruz / Tuco Salamanca / Finding Your Calling / Pilot / S01E01 / S1E1