Before you scroll down and read this post. Know that the information below would contain spoilers from 'Before I Fall'.
I recently found out that the distributing studio (Universal) has put a 10 minute preview of the film. I know. Not enough. I'm not even sure if it's a good call to send it to someone as a pitch for the film as it is best viewed as a whole (even if you decide to skip certain scenes). Why skip that and go for either the Blu-Ray or DVD? Subtitles of course!

My history on doing Timestamp Commentary dates back to Season 5 of Homeland. The reception to the idea had positives and negatives.
I stuck with it for a couple of episodes, then moved to Tumblr (the home of 'the fan'). While on Tumblr I held off sharing my whole commentary, and just left it for readers who initially enjoyed reading my post and requested it directly. 
- 
-
-
-
-
-
-
-
(Just making sure the content is adequately hidden to give you time to close this window --- hold off before returning to view the rest of the post!)
- 
-
-
-
-
-
-
-

Before hitting play, I did not expect this to be a teen film. My thoughts were: 'Hey, that's an interesting cover!' (I actually thought it was Ellen Page...and maybe a part of me was hoping this was an 'Inception'/'Another Earth' mashup of an indie film?)

Now onto the commentary! :) Format is: Timestamp - Scene Details - Comments
5:49 - The girls are in the car driving - Agh another teen centric film!!! Noooo. :( On the upside though. I like the DVD cover and the actors hired are doing well. No headache yet based on dialogue. 
13:48 - The four friends are at a party - goodness! If only I can mute the music! :(
18:18 - All four girls are being mean - oh come on! Not you too main character! :((((
50:58 - Sam walks the halls by herself when the long blonde hair lady walks by - Go Sam! Go strike up a conversation. Quite interesting! How did they end up getting away with this?
1:01:39 - Sam makes the most of her day in the most positive way - aha! Finally Sam! You woke up!
1:14:43 - Sam is calm reliving the next day - What!? What needs to happen Sam?
1:26:40 - Sam and Juliet at the side of the road - No!!! Don't tell me Kent dies in this!!! :(
This is one of the instances that I was delighted to follow my gut. The film won me over and I eventually found myself flipping through the book (released in 2010), leading me to embark on a writing exercise (a pilot script to pitch for the TV adaptation).
I later found out that it was an indie film on a shoestring budget (US$5 Million) and shot in 24 days. It has been shown in Sundance too. It's been said each film is a feat in itself...whether it may be great or slightly lacking. Which makes me more in awe that this gem of a film made it through development and REALLY got developed, as a result the casting was well...perfect (whenever Izzy showed up in a scene...I couldn't be sure...but I bet you I was smiling! Either that or I was going 'Awwwww').
Of course, there were a number of critics that were as impressed as I am. Though I probably wouldn't mind being in the minority of over 30's who were impressed by the film --- as there is a certain maturity in the whole arc. Compared to...say...Sam just 'improving herself' to be worthy of Kent. 
I am looking forward to watch the kind of films that eventually would lead Zoey and Logan to their Oscars. Why? You know how you see actors outside of their roles and you think: 'Yeah...they'd be the perfect choice!'? Well...if I was put in some sort of test audience to vote on 'potential cast' before seeing their audition tapes...and judge purely on interviews like this? I couldn't see Logan being Kent. But he was...and he did it brilliantly. 
(One thing I noticed while watching that interview was Logan was VERY respectful even if he had that air of 'teen rebel'.)
Wow indeed! I was re-reading this music discovery story I published over a month ago, and it seems like I had just grown to love the film more and more as time went by. 
Note 1: If you had looked at the book cover and are weirded out by it. I was initially the same too (why is the model they chose so young!?), then a theory hit me: 'It could be Young Sam! And this is Kent's POV'.
Note 2: For parents. I'd recommend you to watch this yourself first (yep, the whole thing!), before deciding if you would like to show it to your kids. Better that...than jumping into it with them straight away and regretting it.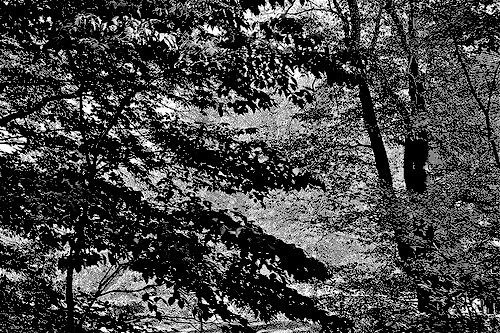 Photo by George Lezenby  


 (I picked this photo from the trees that are all around Kent's house --- and also near the roadway when Sam chases Juliet)

 
 

 You are more than welcome to include your on commentary as a reply below or link to your post (whether or not it is on Steemit)! If you think you have the name of the next film I should watch...go for it. Feedback is welcome here.  
For upvoting, I had heard from Steve Clark (@steevc), that it is better to upvote posts that are less than 7 days old. So if you would like to be sure I get rewarded, head here to see newer posts.  


Search Terms: Viewer Timestamp Commentary / Time Travel Films / Time Loop Films / Zoey Deutch / Samantha Kingston / Sam Kingston /  Halston Sage / Film Adaptation / Lauren Oliver / YA Fiction / Halston Sage / Lindsay Edgecomb / Logan Miller / Kent McFuller / Kian Lawley / Rob Cokran / Elena Kampouris / Juliet Sykes / Cynthy Wu / Ally Harris / Erica Tremblay / Izzy Kingston / Liv Hewson / Anna Cartulo / Diego Boneta / Mr. Daimler / Jennifer Beals / Julie Kingston / Nicholas Lea / Dan Kingston /  Ry Russo-Young  / Maria Maggenti / Teen Films / High School /