I Made Snot 😆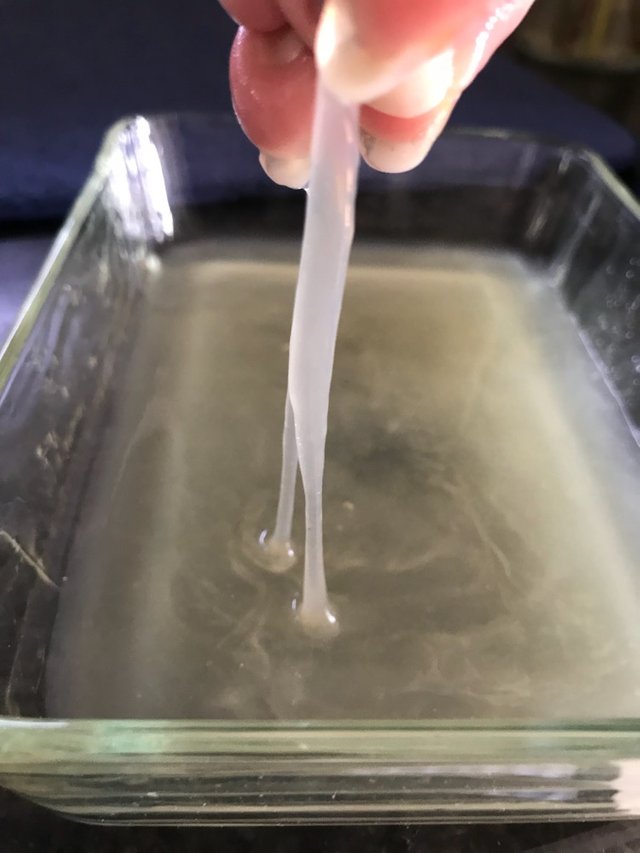 Since I've been sick lately, I decided it would be fun to see how much snot I'm producing. So I started collecting it in this glass container.
Turns out, I'm a snotty girl.
So much for my parents telling me not to be a snotty brat when I was a kid. 🤷🏻‍♀️
You guys.
I'm kidding...
... I'm not THAT gross.
You wanna guess what's actually in the container???
It's "flaxseed hair gel."
I made it on the stove top because it's hella good for your hair.
Not to mention you can eat it if you get hungry. It's pretty healthy for your stomach lining because of the flaxseeds.
Does it taste good?
No.
But you technically could eat it if you wanted.
It just tastes like snotty nothingness.
Anyway...
It's super easy to make (unless you accidentally spill seeds into the container and have to dig them out).
You just boil half a cup of flaxseeds in two cups of water.
Once it starts getting thick you dump it through a strainer.
Then you have this snot I'm a container.
It makes your hair extra moisturized. It's great for low porosity hair and curls.
Store in the fridge up to two weeks.
Oops. Forgot to take a pic to prove that it makes my hair better. Oh well.
Posted using Partiko iOS