There are a bazillion sites offering "the best SEO tool to make SEO easy and profitable". Most of these tools cost money - some cost a LOT of money and are available only as a subscription service. Some work, many don't. Most are difficult to use and are suited only for large companies that do SEO marketing for other large companies.
But never fear intrepid Google Bot Buster! There are several free tools that are easy to use, free (or somewhat free) that will help you find the best keyterms for your audience and help you rise in the ranks.
First up is one from Google itself - Google Trends. Google Trends can show you what is popular around the world, broken down by geographic areas, holidays, interest groups and more. This is THE tool you want to head for as soon as you've put together your "perfect visitor" profile.
Look at just some of the information that Trends can give you.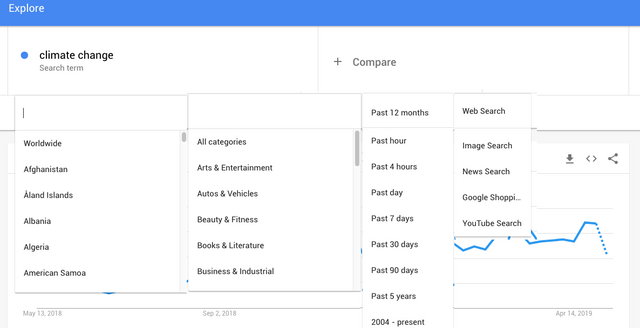 You can compare more than one keyterm, and get search statistics by geographic region, category, time span, and
TYPE OF SEARCH!
How many people looked at images for that keyterm? Videos? News Reports? It's all there, just waiting for you to pull it up.
But Trends doesn't stop there. They go into searches by region and subregion as well.


AND they show you "related" topics and phrases - what other sites call "suggested" keyterms.


If you're looking for stats and real numbers of real people using real keyterms - you may find you have no need to look any further than Google Trends. (And it's FREE)
But if you want to dig a little deeper into your keyterm research, check out Wordtracker.com. It IS a subscription service, but it allows limited free terms and is useful for finding or double checking your main keyterms and phrases and possibly picking up some related terms you may not have thought of.
Another good site is ahrefs.com. It allows some free research and has a $7 for 7 day trial.
When you're ready to check out the competition to see how difficult it might be to rank on the front page of the SERPs, head for Alexa. Ignore all the paid options that will pop up at you and enter the url of the site you want to check in the search box.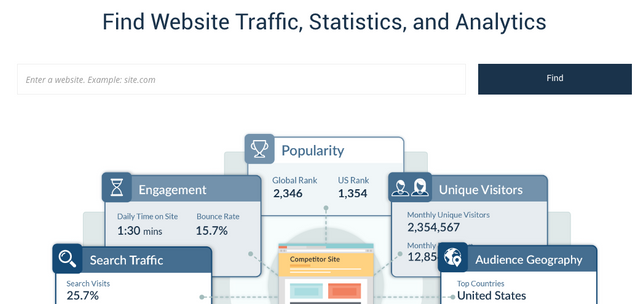 While the free information is limited, what is shown is VERY useful!
Here are two things you want to look at that can be very helpful. The first is what keyterms visitors are using to find the site, as well as how long they stay on the site, what the bounce rate is, how often they visit and other numbers that indicate how engaged the visitors are.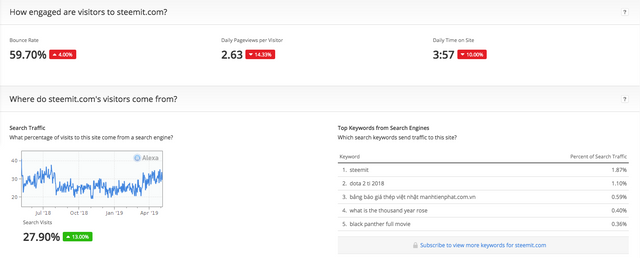 The second is the upstream sites, or what sites sent visitors to the site you entered in the search box. If your competitors are getting a large number of visitors from Facebook for example - you might need to also be on Facebook to grab your share of those visitors.


Alexa has one more free tool that's a real help - the toolbar tool. A free browser extension for both Chrome and Firefox, it sits in your browser toolbar and just clicking on it while visiting a website gives the information shown in the image below.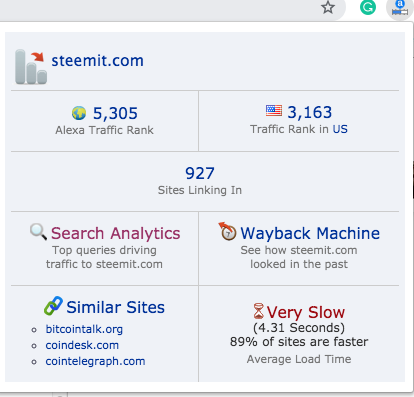 So, these are the free tools that can help you choose and refine the keyterms your perfect visitors are using, and see how competing websites are doing with those keyterms.
HINT: When you're looking at sites where you'd like to get a backlink, use the Alexa tools to see how well trafficked those sites are and how engaged their visitors are.
And of course, check my blog for the previous articles in this series for a more in depth look at the Myth, Mystery and Magic that surrounds SEO.
Stay tuned for the next series - Images! We'll look into how to make them, use them, find them, and how to create two of the most popular types of images for visitor engagement and driving traffic - memes and infographics.