2 Minutes of Truth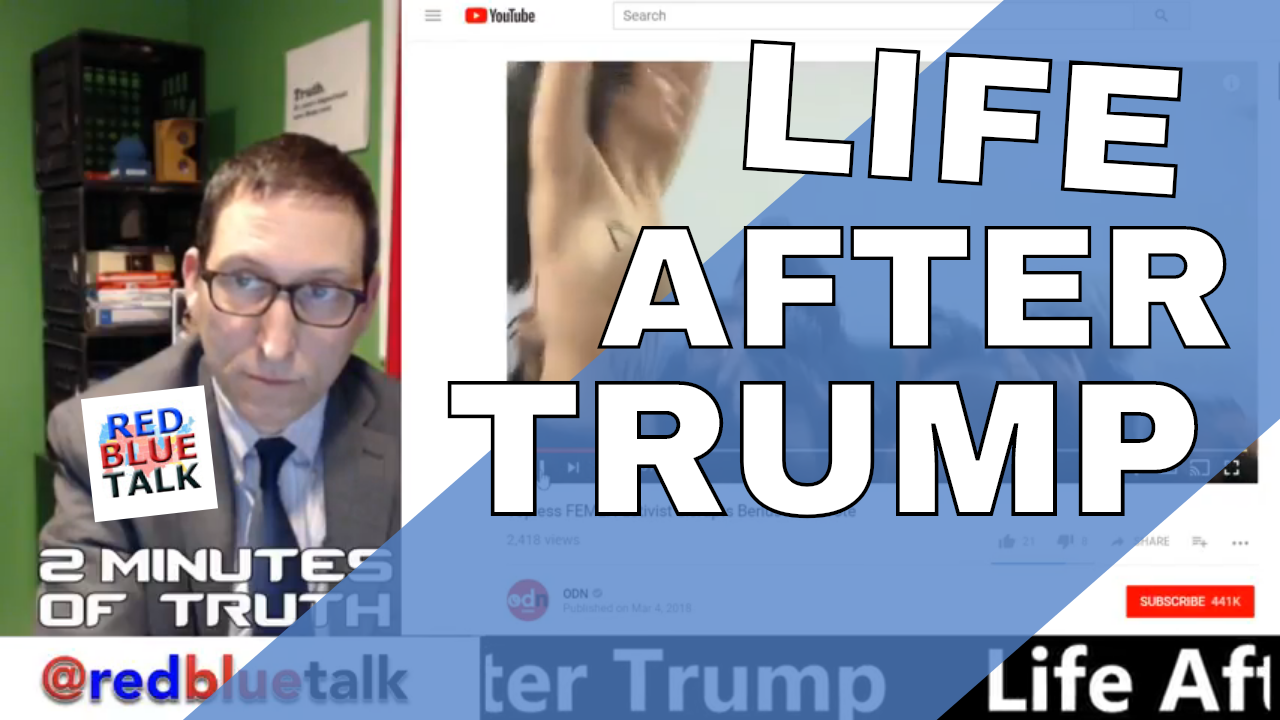 This is a review of an Op-Ed by David Brooks which appeared in The New York Times print edition on March 6, 2018.
Brooks asks, "What Happens to American Politics after Donald Trump?" For the answer he turns to Italy, under the rule of its current Prime Minister, Silvio Berlusconi.
When Berlusconi entered a polling place on March 4, 2018, a female topless protester from Femen shouted at him, "Time's Up, " and "You're Expired, Mr. Berlusconi."
Brooks dissects the impact of a Trump/Berlusconi presidency into three big trends:
1/ The erasure of the informal norms of behavior
2/ The loss of faith in the democratic system, and
3/ The deterioration of debate, caused by social media
He goes on to explain that as the center hollows out, both the left and the right become more radical, particularly for younger generations of people.
https://www.nytimes.com/2018/03/05/op...
Video of the Femen protester with Berlusconi, from ODN (former ITN)