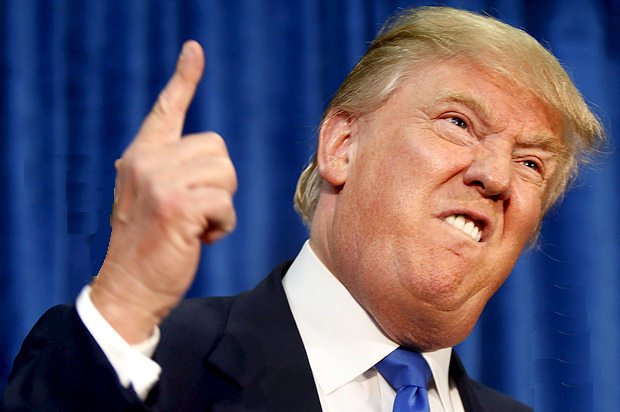 Image source
There are so many people excited for our new president to take office, but does his presidency truly represent the voice of the people? I am not so sure about this. Donald Trump is a smart businessman, I believe a lot smarter than most people make him out to be. He knows how to sell things to people, and this time, he is selling a better America. The people bought into it, but are we going to get what we paid for (figuratively speaking). Are the people truly his best interest, or is profit his motivation? The answer could of course be both. If he actually steps up and makes positive changes for this country, that could be an indirect road to more profit. The reason why I am so iffy about Trump is that, simply, he is running for president!! I have some major trust issues with presidents! I have seen them lie time and time again to the people of America. They say one thing, but they do another. I see a lot of people, even libertarians, anarchists, and alike, saying things such as, "Trump won! We did it guys!" I thought these groups who wanted radical changes in this world wouldn't be so trusting of a president. To me, this still seems like the same shit-show that happens every four years. Time and time again, people are tired of the way things are, yet they trust someone running for president to make the changes they want in this country. What makes Trump different? He sees what the people want, so he made a bunch of promises based on that to get elected. We will see if he actually makes these changes. I see three possibilities.
Possibility 1: Trump makes America great again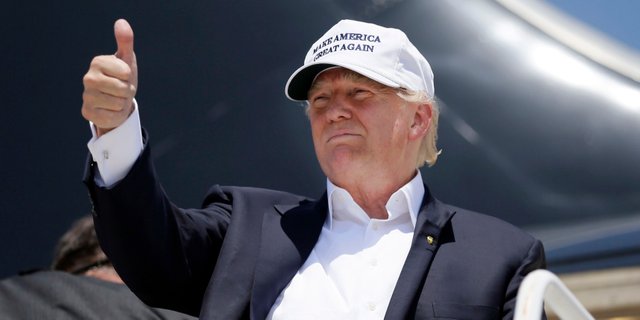 Image source
Trump will start by building a wall on the border. America will use their military superpower abilities to make Mexico pay for it. Mexico's economy will take a huge dive, leaving its citizens even worse off than they already are... Except this time, there is no way they can cross the border into a better life. Meanwhile, America's economy will start to thrive again because of the new job openings from all of the immigrants getting deported, not to mention the millions of more jobs Trump will create.
Trump will legalize drugs, passing the money from the cartel to young entrepreneurs getting started in the new legal drug trafficking business.
Trump will immediately cancel all illegal executive orders. He will start exposing and firing corrupt politicians left and right. He will make sure the FBI will conclude their investigation on Hillary Clinton and throw this witch into a cage where she belongs (unless she jumps on a plane and escapes to that child sex slave island first -- all aboard the Lolita Express!!). He will greatly decrease the size of our government.
He will empower law-abiding gun owners and their right to defend themselves.
He will reform our education system. Children born into poverty will have better choices for where they go to school. Universities will be reformed, keeping college students from becoming debt slaves. More people will have the chance to receive a better education.
Trump will reform the way Americans are taxed in many different ways. We will be able to keep more of our hard earned money while people making under $25,000 annually don't have to pay income taxes at all. He will abolish many of the loopholes rich citizens use to get out of paying taxes.
He will strengthen our military, making us even more of a global superpower. We will police the globe and stop anyone from impending on our freedoms. This includes shutting down ISIS in 30 days or less. Our national anthem will most likely change to "America, Fuck Yeah!"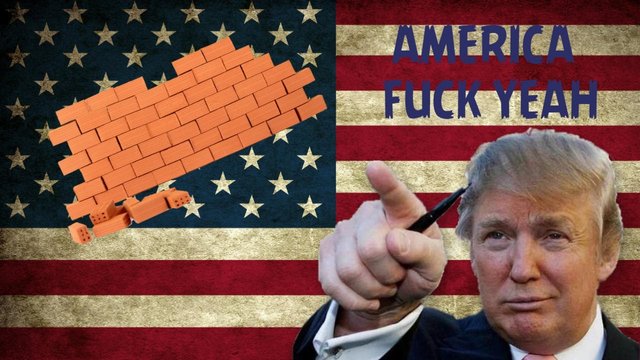 Image source
Finally, he will construct a statue of himself larger than the Statue of Liberty in Washington D.C.
... And China will pay for it.
Possibility 2: Trump lied to us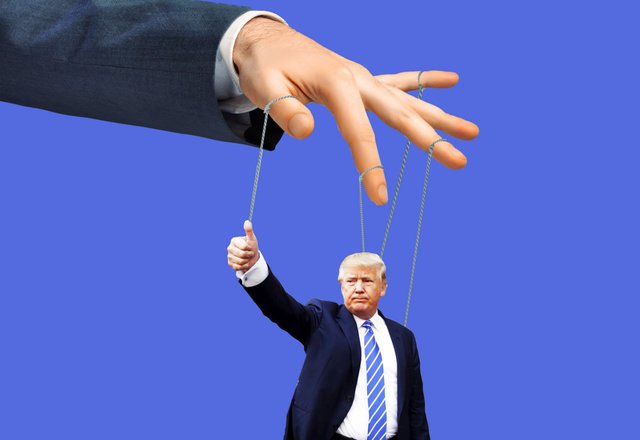 Image source
Most of everything Trump said was complete and utter bull-crap. The people in power actually planned this whole election out, and their plan succeeded flawlessly. They placed Trump against the most horrible, lying psychopath they could find and America fell for it. This massive manipulation goes even deeper than we all thought. Obama passes the ball to Trump.
Trump gets into office, and none of the changes that he promised happen. America is in the same position it was four years ago while Trump is making more money because of his foreign policies.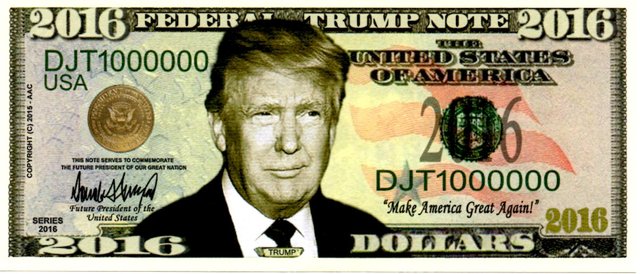 Image source
Possibility 3: Trump gets assassinated
There a few reasons this would happen.
Trump gets shot by a butt-hurt psychopathic Hillary supporter that is almost as crazy as she is.
Other countries view Trump as a threat and decide they need to take action before he completely destroys their economies.
Trump starts trying to do everything that he promised. He starts exposing corruptions in our system, but then he suspiciously dies from something such as a car accident.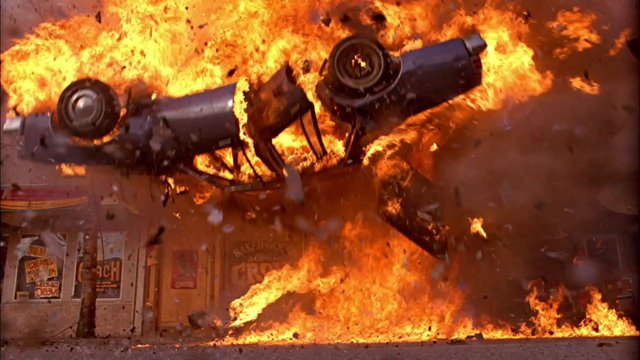 Image source
---
Tell me which one of these predictions you think is most likely to happen. If you think that it will turn out differently, leave a comment too. I'd love to hear from you guys whether you support or hate Trump!
---