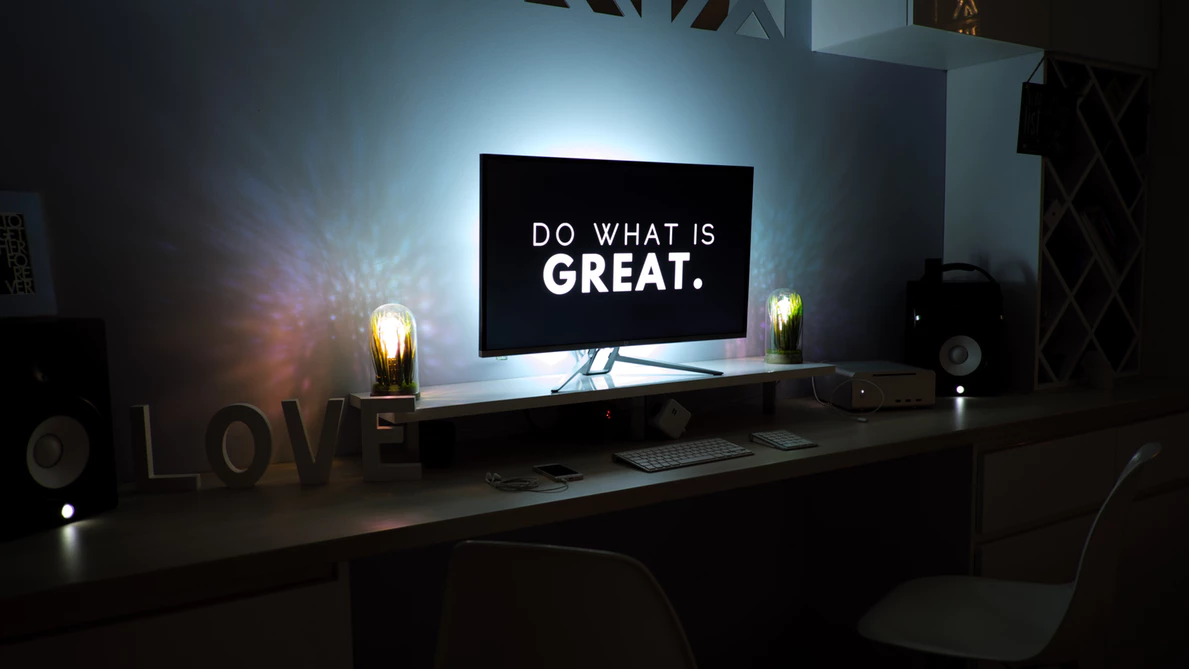 Artificial Intelligence(AI), one of the most exciting technologies of our age, has made significant progress in recent years. With the introduction of deep learning techniques, beyond being favorite elements of sci-fi films, artificial intelligence is now playing an essential role in our daily lives. AI-based technologies such as mobile assistants, navigation software, voice search, machine translation and object recognition has become an integral part of our everyday experience. Chat-bots, mobile robots, and autonomous vehicles continue to be developed for widespread use.
Governments, corporations and visionary individuals are looking for ways to benefit from artificial intelligence. According to recent research from KPMG, venture capital investment in AI and machine learning (ML) rose from $6 billion in 2016 to over $12 billion a year later – a 100% increase. Source
Research firm IDC forecasts that spending on AI and machine learning will grow from $12B in 2017 to $57.6B by 2021. Source
Although artificial intelligence is an extremely attractive technology, it isn't easy to create products in this area. To develop an artificial intelligence model, you need to have a massive amount of data, large servers and in-depth knowledge of artificial intelligence algorithms. Due to the tremendous financial and intellectual investment it requires, the major players of the artificial intelligence industry are giant tech companies such as Google, Amazon, Facebook, Microsoft, and IBM. These companies often buy the startups working on the most promising technologies and solutions in this area.
Another reason why AI doesn't spread faster is that it only tends to succeed in narrowly defined areas. Artificial intelligence doesn't have cognitive flexibility to solve different types of problems that it encounters. It may be possible for the AI to become more functional by evolving into artificial general intelligence(AGI). Further reading about AGI
Can blockchain technology help in solving problems with artificial intelligence? If the powers of the two revolutionary technologies of the recent years come together, what will be the result?
The SingularityNET AI marketplace idea seems to have emerged as an answer to these questions. The initiative aims to bring together the know-how of artificial intelligence, which is located in silos in the relevant departments of large corporations, universities, research institutes and talented individuals within a community.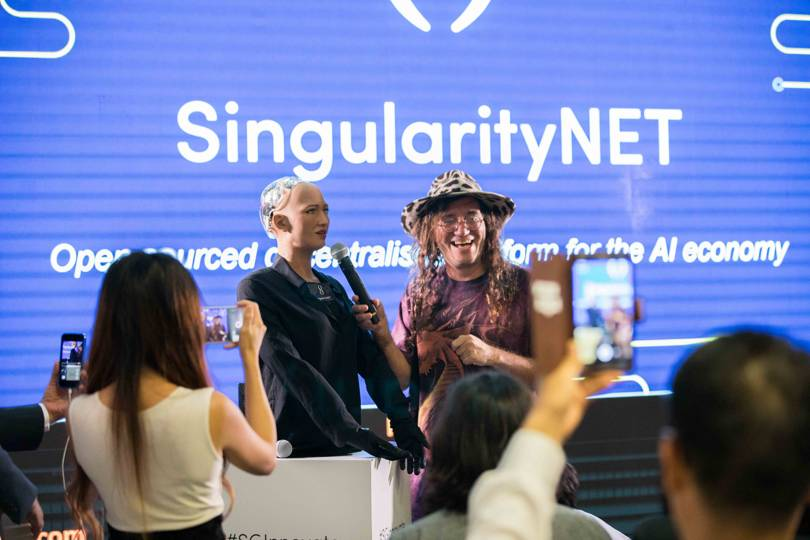 Image Source: https://www.wired.co.uk
Services and Market Overview
SingularityNET is the first general-purpose decentralized marketplace for AIs, providing an extensive, inclusive, and holistic array of AI services which can be bought with cryptocurrency.

SingularityNET supplies:
an API and a set of smart contracts for interacting with AI Agents,
a token-based economy for handling the financial exchange with AI Agents,
a democratic governance mechanism for adjusting the parameters of this economy.
Transactions may occur between AI Agents in the network, or between external entities and AI Agents.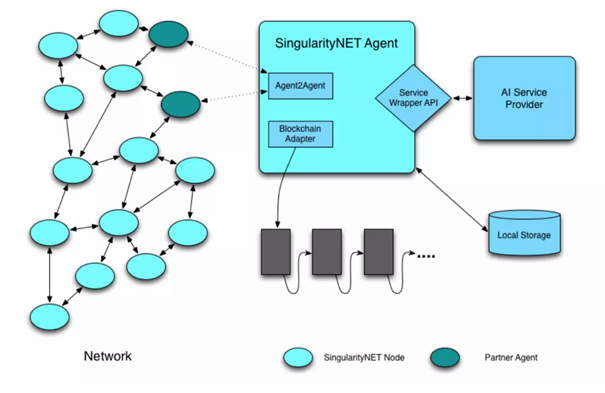 SingularityNET has been designed to meet the requirements of the AI universe, by:
Delivering intelligence services to corporations, individuals, and organizations;
Fostering the emergence of increasingly powerful distributed general intelligence;
Deploying artificial intelligence for the ever-increasing benefit of as many humans and other sentient beings as possible.
Generically speaking, the primary market for SingularityNET is "AI as a Service." It's a product which aims to be a bridge between AI developers and business users.
The AGI Token
The AGI token is an ERC20 utility token of the SingularityNET blockchain platform on the Ethereum network. It will be used for different AI nodes and processors to exchange value. If a customer wanted to utilize a specific AI algorithm created by another developer, he could simply pay the AI node for its service. This could enable any agent to use multiple different AI technologies through their token.
While the circulating supply of AGI is 539,67 million, total supply is 1 billion.
SingularityNet has allocated the minted AGI tokens as follows:
500,000,000 = Distributed to participants of the Token Sale
200,000,000 = Reserved for the Reward Pool.
180,000,000 = Distributed to the founders
80,000,000 = Distributed to the SingularityNET Foundation
40,000,000 = Distributed to campaign supporters (i.e. bounties)
SingularityNET raised $36 mln in one minute, completely selling out of its native AGI tokens on ICO. SingularityNET used the popularity of the robot Sophia to promote the platform. Source
AGI's market cap is $24.68M as of 17.8.2018, making it the 164th most valuable crypto.


Source: https://coinpaprika.com/coin/agi-singularitynet/
Roadmap
SingularityNET has a very ambitious service and platform development roadmap dating forward to 2021.
In 2018, efforts will focus on infrastructure development and tool prototyping, particularly for tools pertinent to language processing, biomedical analytics, image processing, finance and robot dialogue. This is a fairly wide scope, aimed at exciting developers in multiple domains. Then for 2019-2021, the infrastructure development will focus mainly on scalability in various regards (e.g., massive distribution of the blockchain mechanisms and core AI algorithms, an extension to internet-of-things), and the Foundation's AI development will encompass three vertical areas:
Social and emotional robotics
Biomedical analytics
Cybersecurity
Detailed information about the developed services and platforms can be obtained from the links below.
https://singularitynet.io/platform-roadmap/
https://singularitynet.io/services-roadmap/
On Chain Data Analysis
Last month (July), there were 1,124 Daily Active Users (defined as "distinct senders that sent the tokens using ERC20 transfer method.") and 15,781 addresses holding the AGI token. The first transaction took place on 21/12/2017.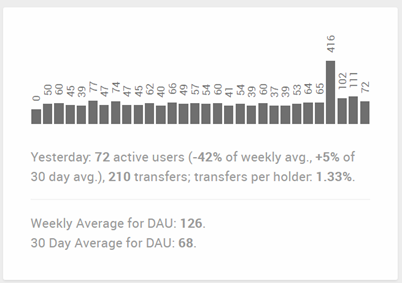 Token activity in the last 30 days has been quite stable, with the exception of a big spike on 13.08.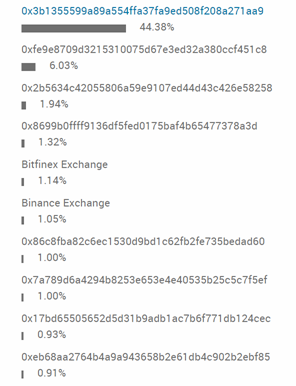 The top 20 addresses hold 65% of the total supply. The largest holder accounts for 44%, with the large exchanges Bitfinex holding 1.14% and Binance 1.05%.
Source: https://trivial.co/t/0x8eb24319393716668d768dcec29356ae9cffe285
Team
Lead by Dr. Ben Goertzel, a leading expert on Artificial General Intelligence, the team includes seasoned engineers, scientists, researchers, entrepreneurs, and marketers. The in-house tech team is complemented by a dedicated team at Hanson Robotics pursuing intelligent SingularityNET-based robotics, a dedicated team at Mozi Health pursuing SingularityNET-based biomedical AI, and a dedicated AI Applications team at iCog Labs in Addis Ababa.
The non-profit SingularityNET Foundation is responsible for building, supervising and accelerating the growth of the SingularityNET network and marketplace.
The key founding partners of the Foundation are:
The OpenCog Foundation, stewards of OpenCog, the leading open-source Artificial General Intelligence platform.
Hanson Robotics, creators of the world's most lifelike humanoid robots.
Vulpem, a blockchain software engineering consultancy responsible for back-end work on many successfully designed private and public blockchains, cryptocurrencies and decentralized applications.
Artificial Intelligence software consultancy Novamente LLC, providing custom AI solutions for corporations and government agencies since 2001
Economic Space Agency: a California-based organization developing Gravity, a distributed computing architecture that emphasizes both resilience and interoperability, enabling a new way to create smart contracts.
Competitors
The main competitor of SingularityNET is DeepBrainChain (currently on NEO blockchain). These two projects are the most prominent AI projects in the crypto space. However, their goals are very different. DeepBrain Chain's aim is to decrease the costs of AI computation. In addition, they plan to utilize the advantages of a blockchain network (privacy, data exchange) to allow data, models, applications, and more to be exchanged between enterprises. DeepBrain Chain is also a secure data trading platform that means both parties don't have to worry about data leakage or reselling. Blockchain technology is used to realize the explicit separation of data ownership and data usage rights.
Criticism
Compared to its main competitor Deepbrainchain, SingularityNET has more ambitious and long-term goals. Creating a general artificial intelligence is a huge vision, although if it can be achieved, it will lead to game-changing outcomes. AI agents, who interact with each other as well as create federations to create value, project a very futuristic, visionary image. On the other hand, the SingularityNET platform can take a long time to realize the vision and, in the short term, the AI community may be less interested in the platform if its users are not provided with concrete benefits.
The platform awarded 26% of its token to the founders and the SingularityNET Foundation, and 4% to campaign supporters. This means that about 30% of the tokens were given internally. It can be debated whether this is a lot of money for the company or not. Currently the company is utilizing Ethereum Virtual Machines, and that its also planning on building its own consensus protocol. The company seem to be confused about its core technology for consensus.
Source: https://hackernoon.com/singularitynet-ico-review-4624bc2f18d0
Conclusion
It is a great idea to create a marketplace for the services of artificial intelligence to serve the ultimate goal of general artificial intelligence. It will be amazing to be able to quickly and easily purchase AI algorithms, and the market potential for this is huge.
AI agents communicating with each other on SingularityNET will create important economic opportunities. Imagine that AI agents negotiate pricing of data sets or performing micro tasks. Wouldn't it be perfect if they learned from each other during their interactions? AI agents operating in a specific area can form federations so that they can become collectively smarter. Everyone in the world can access to these AI through a personal AI assistant through the cloud. Just as people and companies specialize in specific topics, AI agents on SingularityNET would specialize in specific topics over time, and the system will guide the task to the expert AI Agent. The agent taking charge of the task will complete the task by taking advantage of the information of other sub-expert AI agents, and give the response to the person concerned.
As a practitioner who has spent the last ten years working on big data and artificial intelligence, I can express that SingularityNET addresses a critical need. The organization consists of respected names and is supported by institutions that have achieved great things in the field of artificial intelligence. I can't predict whether the ambitious targets will be completed within the foreseen timetable, and if so, how much the artificial intelligence community will be interested in the platform. On the other hand, I am hundred percent sure that AGI, the token to be used on the platform, has a special place among the crypto coins and deserves the attention.
This article was written for https://trivial.co/ - an analytics platform for tokens on the Ethereum network. If you have good knowledge about a token, don't keep it to yourself, write for Trivial!
For further information: https://steemit.com/cryptocurrency/@sroka87/become-a-token-analyst-on-trivial-co-earn-steem-eth
Thanks for reading.
Cover Image Source: https://unsplash.com/photos/5Xwaj9gaR0g